The New Release Spotlight is a roundup of new and recently released albums.
---
Galahad – The Last Great Adventurer (Oct 24th, 2022)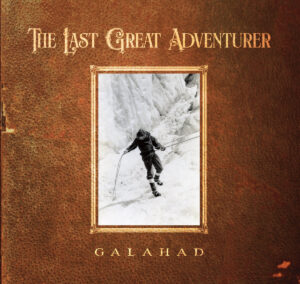 UK Prog veterans Galahad are back with a new album titled 'The Last Great Adventurer', their first album in 4 years and 11th since forming in 1985. The album has a very reliable classic prog sound with some electronic sounds mixed in. Long time fans will no doubt already have this and love it. Those unaware think of groups like IQ and Marillion with a little bit of Dream Theater thrown in. "Alive" is an upbeat rocker with a fist-pumping chorus and acts as a great opener for the album. Meanwhile, "Blood, Skin and Bone" is a heavier track with a driving groove and outstanding guitar work. Of course there is the lengthy title track which is a highlight.
Order here: https://galahad1.bandcamp.com/album/the-last-great-adventurer
Tracklisting:
1.Alive 08:20
2.Omega Lights 10:05
3.Blood, Skin and Bone 08:17
4.Enclosure 1764 (The Goose and the Common) 04:07
5.The Last Great Adventurer 10:46
6.Normality of Distance 05:50
7.Another Life Not Lived 07:55
8.Alive (Radio Edit) 04:12
9.Omega Lights (Radio Edit) 04:36
Stu Nicholson – Lead vocals and backing vocals
Dean Baker – Keyboards, orchestration, programming and backing vocals
Spencer Luckman – Drums, percussion and first triangle
Lee Abraham – Electric, acoustic guitars and backing vocals
Mark Spencer – Bass guitar, second triangle and backing vocals
---
Elder – Innate Passage (Nov 25th, 2022)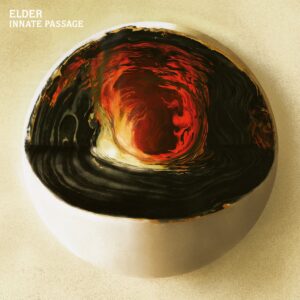 Innate Passage is the sixth album from Berlin-based Elder and by most accounts an album that has garnered them a lot of critical praise since its release in late November. The band combine groovy stoner-rock with psychedelic prog for a unique sound and one that demands repeat listens. The 5 tracks are all fairly lengthy ranging from 8 to 14 minutes, each one going through various twists and turns. The passages are interesting and dynamic making this album a late year surprise and one that just snuck onto many best of the year lists. The opening track "Catastasis" is a truly captivating number that brings vibes of Wish You Were Here/Animals era Pink Floyd. Give this one a listen.
Order here: https://beholdtheelder.bandcamp.com/album/innate-passage
1.Catastasis 10:50
2.Endless Return 09:54
3.Coalescence 09:47
4.Merged In Dreams – Ne Plus Ultra 14:43
5.The Purpose 08:37
Nicholas DiSalvo – Guitar, Vocals, Keyboards
Jack Donovan – Bass
Michael Risberg – Guitar, Keyboards
Georg Edert – Drums
---
The Aaron Clift Experiment – The Age of Misinformation (Jan 6th, 2023)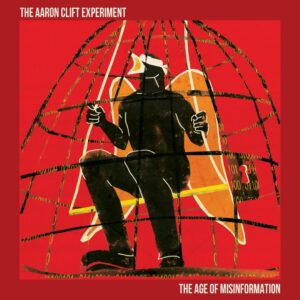 The new album from The Aaron Clift Experiment is described on the band's website as "A concept album about the destructive power of lies and the search for truth in the face of overwhelming odds." And the music that accompanies this concept is just as ambitious finding the band stretching beyond the boundaries of their previous 3 albums. Just listen to the 10 minute epic "Bet on Zero" for a unique mix of jazz with horns and rocking prog passages. There is some excellent guitar work here as well. The title track kicks off the album with bombast while the closing track "Weight of the World" is an emotional ballad ending the album on a climactic note. The production is a bit raw but there are some really impressive moments on this collection.
Order here: https://www.aaronclift.com/music/the-age-of-misinformation/
Tracklisting:
1. The Age of Misinformation (4:56)
2. L.I.A.R. (5:14)
3. Bet on Zero (10:43)
4. Dark Secrets (3:34)
5. Rise (5:55)
6. The Color of Flight (5:44)
7. Málaga (4:49)
8. Weight of the World (5:46)
Total Time 46:41
Aaron Clift – vocals, keyboards
Anthony Basini- guitar, backing vocals
Clif Warren – bass
Pablo Ranlett-López – drums & percussion