The New Release Spotlight is a roundup of new and recently released albums.
---
O.R.k. – Screamnasium (Oct 21st, 2022)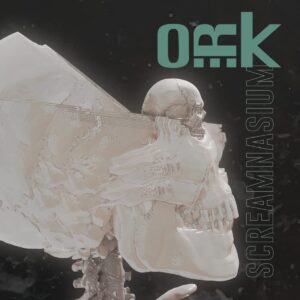 O.R.k (ex-Porcupine Tree bassist Colin Edwin, award-winning composer/vocalist LEF, King Crimson's Pat Mastelotto, and Marta Sui Tubi's Carmelo Pipitone) return with their 4th album aptly titled Screamnasium. Fans of the band will find a lot fo enjoy from this collection which is arguable the band's strongest to date. The material is raw and explosive throughout. The album kicks off with the Soundgarden-esuq "As I Leave", a perfect vehicle for singer Lorenzo Fornasarti's powerful voice, while "Consequence" is a beautiful ballad with vocals from Grammy nominated singer Elisa Toffoi. "Don't Call Me A Joke" adds a brilliant chorus in the middle of the intentionally chaotic verses.
Order here: https://ork.lnk.to/screamnasium
Tracklisting:
1.As I Leave 03:57 video
2.Unspoken Words 03:39
3.Consequence (feat. Elisa) 04:10
4.I Feel Wrong 04:00
5.Don't Call Me A Joke 03:24 video
6.Hope For The Ordinary 04:37
7.Deadly Bite 03:57
8.Something Broke 04:17
9.Lonely Crowd 03:58
10.Someone Waits 05:34
Lorenzo Esposito Fornasari / vocals
Colin Edward / bass
Carmelo Pipitone / guitars
Pat Mastelloto / drums
---
Wheel – Rumination EP (Nov 18th, 2022)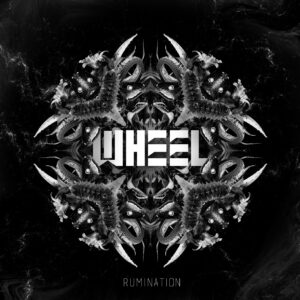 Finnish prog-metal Wheel recently signed a deal with noted prog label InsideOutMusic, a perfect place for this rising young band. The first release from this pairing is the new EP titled Rumination, a 3 song collection highlighting the band's songwriting and performance chops. "Blood Drinker" and "Impervious" showcase the band's heavier-aggressive side, while "Synchronise" offers a change of pace and is a fantastic track where vocalist James Lascelles shines. This is definitely a band that is on the path to success. Get on board the Wheel train now.
Order here: https://wheelband.lnk.to/BloodDrinker-SingleID
1.Blood Drinker
2.Synchronise
3.Impervious
James Lascelles (Vocals/Guitar)
Santeri Saksala (Drums)
Aki 'Conan' Virta (Bass)
Jussi Turunen (Lead Guitar)
---
Circles – The Stories We Are Afraid Of, Vol.1 (Nov 25th, 2022)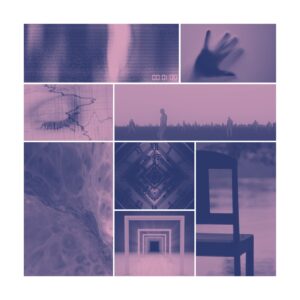 Australia's progressive metal giants, Circles, are back with the first part of their long-awaited two-part EP – 'The Stories We Are Afraid Of | Vol. 1'. The 6 song set is an energetic grouping of modern prog metal with very strong sense of melody. Songs like the single "Echo" even offer this band a shot at commercial radio with it's modern leanings to production and arrangement. Meanwhile, a track like "Sleepwalking" has 90s electronic feel but done with a current approach to optimal results. Another great prog metal outfit from Australia like Caligula's Horse, Voyager, and Karnivool, if you haven't check out Circles, don't miss out on this entertaining collection and stay tuned for part 2.
Order here: https://ffm.to/circles_echo
Tracklisting:
1.Wonder 03:40
2.Bliss 03:26
3.Sleepwalking 03:52
4.Echo 03:50
5.Dig 03:32
6.Reckoning 04:41
Ben Rechter – Lead Vocals / Guitar
Ted Furuhashi – Guitar / Backing Vocals
David Hunter – Drums
Drew Patton – Bass Guitar / Screamed Vocals