Description
The Prog Report is pleased to announce the first book dedicated to the resurgence of one of music's most enduring and underrated genres. Essential Modern Progressive Rock Albums: Images and Words Behind Prog's Most Celebrated Albums 1990-2016, authored by Prog Report editor Roie Avin, shines a light on the important albums of the modern progressive rock era. The book features more than 50 albums from the last quarter century of Prog, with each chapter dedicated to one album.
Featured in the book are prolific and pioneering artists such as Dream Theater, Porcupine Tree, Opeth, Spock's Beard, Marillion, The Flower Kings, Enchant, Fates Warning, Queensryche, and Big Big Train, along with more recent bands like Haken, Karnivool, Riverside, Between the Buried and Me, and The Dear Hunter, among the more than 30 bands included.  Drawing on original interviews with band members such as Mike Portnoy, Neal Morse, Steven Wilson, John Petrucci, Mikael Åkerfeldt, Roine Stolt, Pete Trewavas, and dozens more, the book offers an in-depth look at the stories behind the albums that shaped the next wave of progressive rock.  This book focuses solely on bands that carried the mantle of the genre's initial '70s explosion, artists that expanded the genre further, incorporating new sounds and elements to reach new audiences worldwide.  
Featuring full color images of the artists live, original press photos and brilliant album cover art, this 280+ page book will be one every Prog fan will want to display proudly as a badge of their fandom.
All rights reserved. No part of this book may be reproduced or transmitted in any form or by any means, electronic or  mechanical, including photocopying, recording or by any information storage and retrieval system, without written permission from the author, except for the inclusion of brief quotations in a review.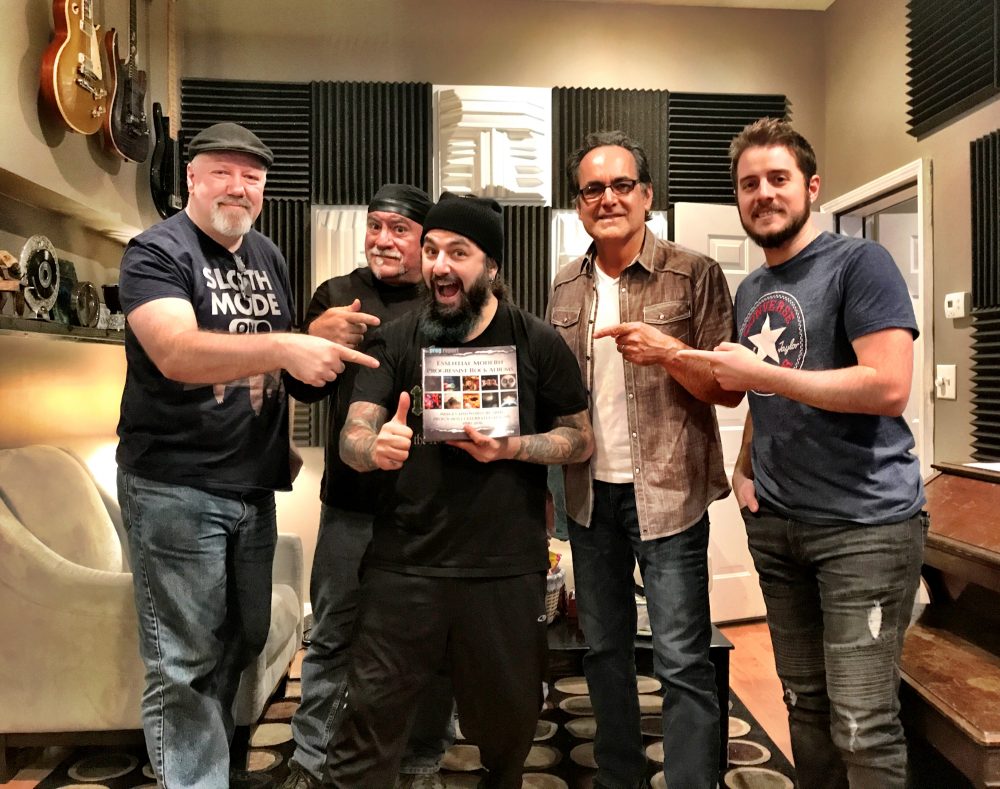 Reviews for the book:
Prog Magazine
Proglodytes
Goldmine
Ultimate Classic Rock
Classic Rock Society
Sonic Perspectives
The Prog Mind
Metal-Rules
World Prog Nation
Rocking.Gr
ProfilProg
MetalWani
Sea of Tranquility
Tom Woods Show Podcast
European Perspective Podcast
The book and author Roie Avin were featured on SiriusXM's Trunk Nation with renowned rock DJ Eddie Trunk which you can listen to here:
Video music: "Hangman" by Drugstore Fanatics
Please see our Terms of Sale for Shipping and Return policies.
Purchasing of products will require some personal data, such as address, email, etc and will be used only for the purposes of this sale. Visit our Privacy Policy for more information.