Established in 2013, The Prog Report is one of the premiere sources for all things prog or progressive rock including album reviews, news, concerts, interviews, and more, with a focus on the modern era of prog and new prog rock. We occasionally feature some hard rock and metal acts as well.
All the podcasts and interviews are available on
iTunes · Google Play · Stitcher · PodBean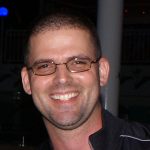 Roie Avin, editor and founder of The Prog Report, is an avid progressive rock fan and has years of experience working in the music industry.  He has written for PROG Mag in the UK, is a host on Cruise to the Edge, and is the author of the book Essential Modern Progressive Rock Albums, which was released in December 2017.
For information on how to advertise click here.
If you're an unsigned or unknown artist and want us to check out your music please visit our Artist Submission page.
Subscribe to our email list here: