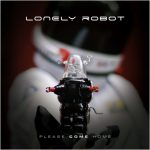 #15 – Lonely Robot – Please Come Home: John Mitchell's concept album about an astronaut has a very modern prog rock production and sound, at times sounding like a less darker Porcupine Tree and other times like the Police.  The album is elevated by some interesting guest performances by Steve Hogarth, Peter Cox, Nik Kershaw and more.  The album combines a very radio friendly style with some more experimental fare seamlessly.
Read our full review here.
---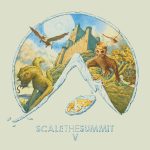 #14 – Scale the Summit – V: The instrumental group bring their A game again with this strong collection of virtuosic playing and melodic songwriting. Their ability to make the most difficult tracks become hum-worthy is unlike many of their contemporaries.  The opening track "The Winged Bull", "Soria Moria" and the lead single "Stolas" are standout tracks.
Read our full review here.
---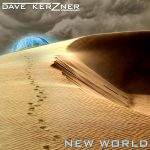 #13 – Dave Kerzner – New World: The Sound of Contact founding member opens up his contacts list for this Prog opus which features the likes of Steve Hackett, Nick D'Virgilio, Frances Dunnary, Durga McBroom and many many more.  While the opening epic track "Stranded" carries elements of Pink Floyd, there are various noticeable influences throughout such as Genesis, ELP and others.  "The Lie" and "New World" and the latest single "Nothing" provide various styles that make this album an interesting listen. The special edition boasts more tracks and extended versions.
Read our full review here.
---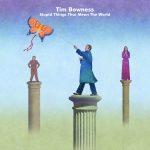 #12 – Tim Bowness – Stupid Things That Mean The World: The introspective Prog-man presents a stellar follow up to his previous album "Abandoned Dancehall Dreams" with an even stronger collection of tracks.  This is a mellow but captivating album that flies by while listening. Ballads like the Steven Wilson-co-written "Sing To Me" provides emotional moments while other rockers like "Press Reset" offer a more aggressive approach.
Read our full review here.
---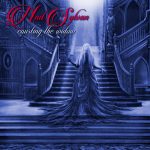 #11 – Nad Sylvan – Courting the Widow: As the vocalist for Steve Hackett's Genesis Revisited, Sylvan has garnered a whole new audience that will find this collection of Genesis inspired tracks wonderful to listen to.  Sylvan's storytelling vocal-style lends itself perfectly to his character of the Vampirate, while the instrumentation draws the listener back to the 70's.  The opening track "Carry Me Home" sounds as if it was lifted from Selling England By The Pound, while the closing track "Long Slow Crash Landing" is one of the best tracks of the year.
Read our full review here.
---