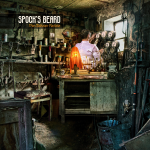 #5 – Spock's Beard – The Oblivion Particle: The group's 12th studio album and 2nd with Ted Leonard on vocals and Jimmy Keegan on drums is strong from start to finish with classic Spock's tracks like the powerful opener "Tides of Time" and the epic closer "Disappear." Along the way, Keegan takes lead vocals on the spectacular "Bennett Built a Time Machine" which is one of the album highlights. The band show no signs of slowing down any time soon.
Read our full review here.
---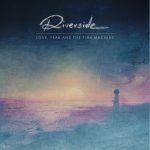 #4 – Riverside – Love, Fear & The Time Machine: Riverside continue to evolve and with their latest album, they take a more organic approach incorporating more piano, acoustic guitars and leaning on Mariusz Duda's powerful vocals.  The ballad tracks shine and blend perfectly with their usual darker and evocative tracks like "Caterpillar and the Barbed Wire" and the rocker "Saturate Me."
Read our full review here.
---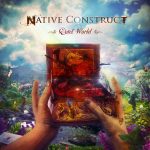 #3 – Native Construct – Quiet World: Out of nowhere, this Berklee trio, produced the surprise album of the year.  Recorded while they were still in school, the album treats listeners to a blend of multiple genres, sometimes in the same song.  It's Queen meets Between the Buried and Me or Dream Theater meets Beethoven and everything in between.  This is an album we have not stopped listening to.
Read our full review here.
---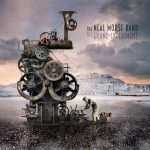 #2 – Neal Morse Band – The Grand Experiment: Joined now by a full band, even during the writing sessions, Neal Morse's latest album is his most accessible in years and contains some of his strongest work including the splendid opening track "The Call" , the rocker "The Grand Experiment" and the 30 minute masterpiece "Alive Again." For those brand new to Neal Morse, this might be the album that get's them hooked.
Read our full review here.
---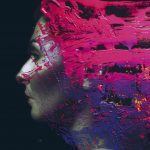 #1 – Steven Wilson – Hand.Cannot.Erase: Once again, Steven Wilson finds himself atop an album's list with his latest masterpiece.  The overall presentation combined with the songs, the genre-bending variety and the top-level musicianship makes this album an all-timer.  Whether it is a track like "Three Years Older" which harkens back to his Porcupine Tree days, or the pop radio friendly title track, or the aggressive "Ancestral", at every turn the listener is engaged and enthralled.  Wilson has certainly found his voice and right now is at the top the mountain.
Read our full review here.