Much of the 2015 Prog landscape was dominated by Steven Wilson and his 4th solo album 'Hand.Cannot.Erase.'  That album was the best selling release of his career and was #1 on many end of the year lists, including the Prog Report Best Albums of 2015.  Also a huge success was his tour, which saw him add a few Porcupine Tree songs back into the fold, as well as some unreleased tracks.  So while he is away working on album number 5, Wilson decided to share some of the tracks left over from his last 2 albums in the form of a long EP titled '4 1/2.'  The collection is no less spectacular than we have come to expect for this prolific artist.  In fact, it contains some of his best tracks.
4 ½ contains 6 tracks with a total running time of 37 minutes; brief for a Wilson affair, but a powerful 37 minutes it is. As stated on his website, "4 of the songs originated during the sessions for Hand. Cannot. Erase., and one from the recording sessions for the previous album The Raven that Refused to Sing.  The final track is a version of Don't Hate Me, a song originally recorded by Porcupine Tree in 1998, and is based on a live recording made on the recent tour of Europe with additional recording later done in the studio. The vocals on this new version are sung as a duet between Steven and Ninet Tayeb."
The opening track "My Book of Regrets" immediately reminds the listener of Porcupine Tree.  It is a long Prog rock track, albeit more straight forward and with a very pop-friendly verse and chorus.  Premiered on the tour, this song shows he has not lost his penchant for writing a good rock song.  Fans should love this track and rank it as one of his best.  'Happiness 3″ is similar in style to "Regrets" but clocks in at 4 minutes.  It is a brilliant pop song with piano and acoustic guitars leading the way.
Three of the tracks are instrumental.  "Year of the Plague" and "Sunday Rain Sets In" are beautifully arranged, melancholy numbers that are cinematic in scope, while "Vermillioncore" is a more aggressive track and sounds like it is from the "Raven" sessions.  The Porcupine Tree remake "Don't Hate Me" is a new take on one of the band's classics and is redone with the vibe and feel of his latest solo albums.
While we are not used to music from Steven Wilson that is not released in a conceptual manner, this group of songs shows he does not need to rely on any concepts or packaging for the music to resonate with his audience.  While these tracks might not be any indication on his next album, it does show that whatever he puts out is going to be of high quality and something he knows his fans will appreciate.  '4 1/2' is an excellent addition to the Steven Wilson catalog.
Released on Jan 22nd, 2016
Key Tracks: My Book of Regrets, Happiness III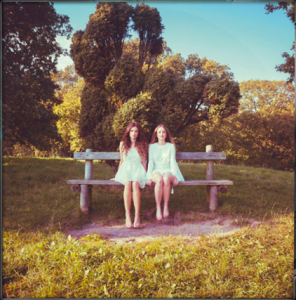 Tracklisting:
1. My Book of Regrets (9.23)
2. Year of the Plague (4.15)
3. Happiness III (4.31)
4. Sunday Rain Sets In (3.50)
5. Vermillioncore (5.09)
6. Don't Hate Me (9.34)
Available on CD, 180 gram vinyl and Blu-ray