What a great year for Prog! There were dozens of amazing albums by every kind of band. Classic bands returned with some of the best work in years; newer bands took their music to the next level, and we had a few concept albums as well. Indeed, there were too many great albums to limit to 10 or even fairly rank them all. So, this year we decided an all encompassing Best Albums List was the optimal approach.
This list of 15 albums represents our favorites from what was an exemplary year for Prog. With that said, in the style of an awards show, we decided there was one that stood above them all as the album we can't stop listening to and one we think is an all-timer.
---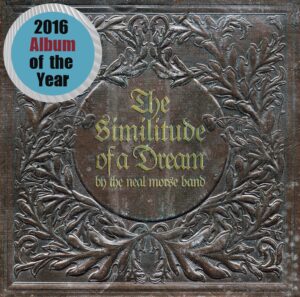 Album of the Year – Neal Morse Band – The Similitude of a Dream:  With this album, Neal Morse, Mike Portnoy and the band did the unthinkable and exceeded what were unfairly impossible expectations, with Portnoy calling it "the album of our careers" weeks before its release. Turns out he was right.  The album covers a number of different styles perfectly and the performances are impeccable. There is not a dull moment throughout the 2-disc set from the hard-hitting "City of Destruction" to the Beatle-esque "The Ways of A Fool" to the climactic ending "Broken Sky/Long Day".  The album also highlights the talents of guitar virtuoso Eric Gillette and keyboardist Bill Hubauer, both of whom sing throughout the album, making this a true group effort.
Read our full review here.
---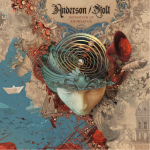 Anderson/Stolt – Invention of Knowledge
When Jon Anderson and Roine Stolt met on the Prog Nation Cruise 2 years ago, no one would have suspected it would be the impetus for getting Jon Anderson to record an album of Yes-style music again. The partnership produced this great album and showed Jon Anderson can still sing with the best of them.  From the first notes of Jon singing in "Invention" you feel like you are rediscovering an old friend.
Read our full review here.
---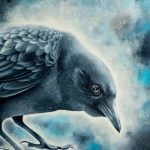 Big Big Train – Folklore
Big Big Train have been on the cusp of big things for years and with Folklore they finally got the attention they deserve.  The album is English Prog storytelling at its finest.  David Longdon's voice is perfect throughout as is the top-notch orchestration.  The title track might be their best track ever, while tales like "Winkie" are just really unique and captivating.  Truly a masterwork.
Read our full review here.
---

The Dear Hunter – Act V: Hymns with the Devil in Confessional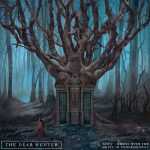 Casey and The Dear Hunter continued to defy description with their latest album and final recording in the Act series. Following the genius of Act IV seemed impossible, but Act V is perfect in every way.  It is a genre-busting, gorgeous album that demands repeat listens. The epic ending is one of this year's most emotional and beautiful moments.  We are still not sure if this band is even Prog, but who cares!
Read our full review here.
---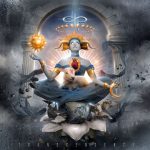 Devin Townsend Project – Transcendence
Devin Townsend let go of the production reins with his latest album and the result surprisingly turned out to be his most relevant and cohesive album in years.  The songwriting is still classic Devin and the dynamics and production are stellar.  The singles "Failure" and "Secret Sciences" are highlights from a fun and creative album.
Read our full review here.
---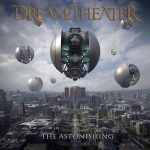 Dream Theater – The Astonishing
Dream Theater's 2 hour rock opera was divisive among the fan base but the band cannot be faulted for the ambitious undertaking.  The album might be a little too long, but overall, it still is an album few can even attempt to produce and the great parts are absolutely up to the band's high standards.  The album is also James Labrie's best work with the band to date. Tracks like "A Life Left Behind" and "Our New World" are stand alone brilliant. – https://casinoplay.com.ua/joycasino-s-vyvodom-deneg/
Read our full review here.
---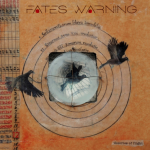 Fates Warning – Theories of Flight
Few expected one of the best Prog Metal albums of the year to come from a that had been band doing it for 30 years, but with 'Theories of Flight', that is exactly what Fates Warning did.  A flawless effort from the band with some of their best writing in years.  They are not done yet, not while they are still writing songs like "The Ghosts of Home".
Read our full review here.
---