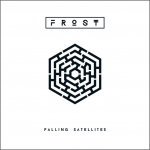 Frost – Falling Satellites
Prog fans had been waiting forever for a new Frost album and 'Falling Satellites' was more than worth the wait.  Mixing his love of 80s Pop and 70s Prog, Jem Godfrey created the album that is the true successor to 'Milliontown'. Hopefully there will not be another long wait for the next album. From the opener "Numbers" to the 6-song closing suite, this is a fun album all the way through.
Read our full review here.
---

Haken – Affinity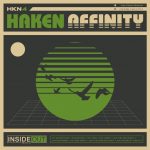 Haken had a lot to live up to with the enormous success of 'The Mountain'.  Rather than follow the same blueprint, the band took a left turn and added more elements to their music for something completely new and original.  Incorporating 80s sounds on "1985" and electronica into songs like "Red Giant", as well as, brutal heaviness on the epic "The Architect", showed this band can do no wrong.  Haken are set to be the leaders of the new Prog movement.
Read our full review here.
---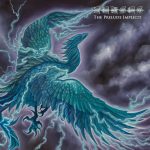 Kansas – The Prelude Implicit
It only took 16 years for Kansas to get back to making a new album. New members, guitarist Zak Rizvi, and vocalist Ronnie Platt, proved to be the catalyst for this impressive comeback album, which harkens back to classic Kansas albums from the 70s.  Just check out the great "Visibility Zero" or "Rhythm in the Spirit" to see how.
Read our full review here.
---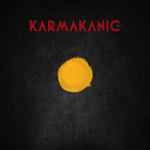 Karmakanic – DOT
When he wasn't busy recording with Anderson/Stolt or the dozen other projects he works on, Jonas Reingold was busy putting together a new Karmakanic album, and it turned out to be one of the group's best.  The 23-minute opener, "God and the Universe…" alongside the pop single "Steer by the Stars" makes this one of the more diverse outings this year.
Read our full review here.
---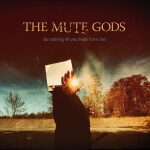 The Mute Gods – Do Nothing Till You Hear From Me
Nick Beggs was joined by keyboardist Roger King and drummer Marco Minnemann for a the fantastic debut album by The Mute Gods.  Equal parts 80s pop and modern dark prog, the album was a pleasant surprise, finding Nick to be a more than worthy songwriter and vocalist in addition to being one of the world's best bassists.
Read our full review here.
---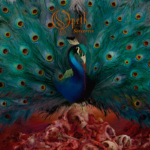 Opeth – Sorceress
Opeth continue to surprise their fans and keep them guessing (and wishing for heavier music). Sorceress furthers the band's reach into progressive territory by incorporating new instrumentation, while again leaving out the growl vocals.  While not as groundbreaking as their earlier work, there are undeniably some great songs here, such as the title track and "A Fleeting Glance".
Read our full review here.
---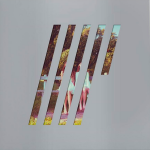 Steven Wilson – 4 1/2
The fact that Steven Wilson can put out an EP of unreleased tracks and still make a best of list, shows just how great everything he does is.  The main track here, "My Book of Regrets" is as good as anything from his last album, while the remake of the Porcupine Tree classic "Don't Hate Me" is brilliant.
Read our full review here.
---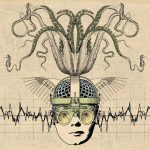 Thank You Scientist – Stranger Heads Prevail
One of the crimes in music is how Thank You Scientist are not one of the biggest bands in the world. However, if their future albums are any bit as good as this one, it won't be long until they are. Guitarist Tom Monda and the gang showcase some outrageous playing while still writing catchy as hell songs.  "Mr. Invisible" is one of the best songs of the year plus the insane instrumental "Rube Goldberg Variations" is something no other band could create outside of Frank Zappa.
Read our full review here.
---