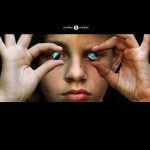 10. "The Invisible Man" (13:38) 
Marillion – Marbles (2004)
This opening track from the classic Marbles album finds singer Steve Hogarth truly inhabiting the character he is singing about.  As the character descends into madness, Hogarth's performance is transcendent, and even more so live.
---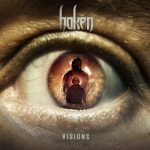 9. "Visions" (22:28)
Haken – Visions (2011)
It is hard to believe that this wild epic about seeing a vision of yourself dying was on this band's second album.  Richard Henshall's composition, along with vocalist Ross Jennings lyrics, are at another level for a band that was just starting out.
---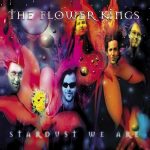 8. "Stardust We Are" (25:04)
The Flower Kings – Stardust We Are (1997)
Roine Stolt and his band The Flower Kings hit their stride with their 3rd album which featured this Prog classic, a perfect combination of classic 70s Prog and modern instrumentation.  Stolt's brilliance as a writer is truly underrated, as evident on this classic 90s track.
---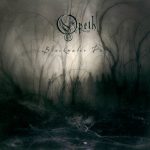 7. "Blackwater Park" (12:08)
Opeth – Blackwater Park (2001)
While, perhaps, not 'the hit' from this landmark album, this is the epic that still resonates today. Mikael Akerfeldt's urgency in the writing, accompanied with Steven Wilson's production makes this one of the modern Prog classics.
---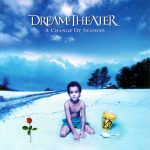 6. "A Change of Seasons" (23:09)
Dream Theater – A Change of Seasons (1995)
With this track in 1995, Dream Theater made it known they were coming for the Prog mantle once held by the groups of yesterday.  Taking elements from all their heroes, they showed a whole new audience that long epics were not only still possible, but absolutely necessary.
---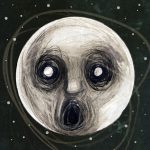 5. "The Raven That Refused To Sing" (7:57)
Steven Wilson – The Raven That Refused To Sing (2013)
Steven Wilson wrote what he has called his greatest song with the title track from his 2013 masterpiece album.  This haunting piece about death and loss is overwhelming in its emotion, and is unlike anything else on this list.
---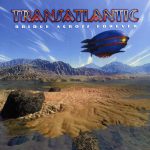 4. "Stranger In Your Soul" (26:06)
Transatlantic – Bridge Across Forever (2001)
Morse, Portnoy, Stolt and Trewavas hit a home run with this long epic, one of two on the same album. Morse provides one of his signature lyrical moments, while Portnoy displays his mastery all culminating in a breathtaking closing section.
---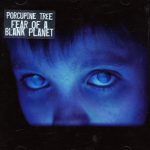 3. "Anesthetize" (17:43)
Porcupine Tree – Fear of a Blank Planet (2007)
Arguably Porcupine Tree's greatest achievement, the song is basically 3 in 1, with the highlight being the ultra-heavy middle section.  Juxtaposed with the tribal first section and the Floydian 3rd section, the song is a 17 minute journey of Prog perfection.
---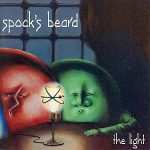 2. "The Light" (15:32)
Spock's Beard – The Light (1995)
The first demo written by Neal Morse became the blueprint for the next 2 decades of Prog.  With lines like, "I drink my milk with tabasco" and "I am the Catfish man", Morse's writing makes this a fun ride and remains, for many, the defining track from the band he founded.  The song became the launching point for one of the most prolific careers in progressive rock.
---