After much deliberating, arranging, revising, arguing, adding and subtracting, and more revising, we finally present our list of the Top 50 Modern Prog Songs comprised of songs from 1990-2015.  The list looks at the modern Prog landscape from a larger scale point of view, recognizing those bands that have had the largest influence on the genre over the last few decades, and the most celebrated songs from those bands.  There are some tracks from a few of the classic Prog bands who had a worthy release in the 90s, but mostly, this list is made up of the newer bands who often get overlooked in favor of the hugely successful classic artists on broader Prog lists.  Here you will find bands like Spock's Beard, Riverside, Anathema, The Dear Hunter, and many of the now well-known bands like Dream Theater, Porcupine Tree, and Opeth, with high profile icons like Mike Portnoy, Steven Wilson, and Neal Morse leading the charge with their enormous output of music over the last 25 years.
While this list is certain to generate some disagreements and discussion, it was meant more as a chance to recognize the great songs that have kept Prog relevant and exciting in a new era. There are thousands more that are certainly worthy, but these are the ones that percolated to the top as contenders for the best of the best.
The list is based on a few parameters:
1-The band and song had to be noteworthy, not someone's favorite song from an unknown band that had one album in 1997
2-The songs had to be released between 1990-2015 (2016-present was too new)
3-Lastly, only one song per album and no entire album songs.
And that's it.  Enjoy, and let the debate begin! We have no doubt it will be heated!
Spotify playlist with most of the songs available here:
https://open.spotify.com/user/progreport/playlist/6dkBTR6Wovn86LEDAmIKdV
---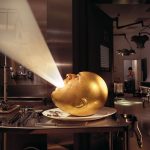 50. "Cicatriz ESP"  (12:29)
The Mars Volta – De-Loused in the Comatorium (2003)
The long, diverse, and experimental track from the eclectic group's debut album.  The band incorporate elements of Santana, Led Zeppelin and early era Pink Floyd for something unique.
---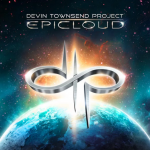 49. "Kingdom"  (5:29)
Devin Townsend Project – Epicloud (2012)
After more than 20 years and more than a dozen albums, Devin Townsend made perhaps his best album with 2012's Epicloud.  "Kingdom" is as representative of Devin's massive wall of sound as there is and is his closing number for every show.
---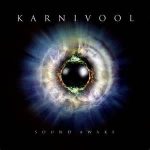 48. "Simple Boy" (5:47)
Karnivool – Sound Awake (2009)

The second album by the Australian Proggers would build on their successful debut album with stellar tracks like the rhythmic opener "Simple Boy" which, although not being a single from the album, remains one of their most popular and memorable songs.
---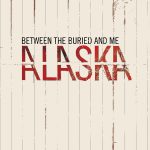 47. "Selkies: the Endless Obsession"  (7:23)
Between the Buried and Me – Alaska (2005)
The breakthrough track from the progressive metal outfit remains the perfect showcase for their ability to blend pure, aggressive metal with sophisticated, melodic moments.  It was surely a sign for the direction the band would take years later.
---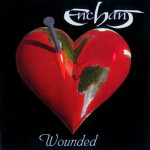 46. "Below Zero" (6:07)
Enchant – Wounded (1996)
Back when Prog was struggling for relevance, Enchant were releasing brilliant tracks like "Below Zero". The guitar riff alone is tremendous but mixed with Ted Leonard's soaring vocals and the time change towards the end, the song elevates to another level.
---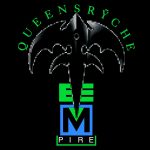 45. "Anybody Listening?"  (7:58)
Queensryche – Empire (1990)
The last great Prog album and song from one of the pioneering groups from the 80s. Geoff Tate never sounded better than on this track from their multiplatinum selling album.  The band would fail to reach the same heights of commercial success but have since regrouped with their new lineup.
---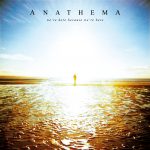 44. "A Simple Mistake" (8:18)
Anathema – We're Here Because We're Here (2010)
Anathema have the ability to turn the simplest of songs into massive powerful statements. This track builds from ballad to heavy Prog epic in only the way this band can, making for one of their best tracks.
---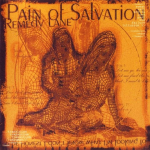 43. "Beyond the Pale" (10:02)
Pain of Salvation – Remedy Lane (2002)

From their celebrated album Remedy Lane, this album closing epic finds the Swedish band presenting everything that is inspiring about their music; the power, the emotion, the intensity, plus outstanding writing.
---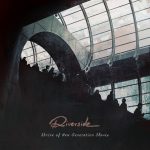 42. "Escalator Shrine" (12:41)
Riverside – Shrine of New Generation Slaves (2013)
Riverside keep reinventing themselves with each album. SoNGS was another step in the maturation process of Mariusz Duda and this slow, brooding epic is another example of this band's brilliance.
---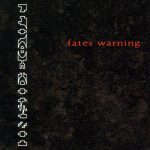 41. "Monument" (6:35)
Fates Warning – InsideOut (1994)
Few bands paved the way for progressive metal like Fates Warning.  This track from the 1994 album remains one of their signature songs and is a lesson in how to write a technically impressive, yet melodic Prog hit.
---