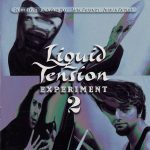 30. "When the Water Breaks" (16:58) 
Liquid Tension Experiment – LTE 2 (1999)
The Prog instrumental supergroup wrote one of the best instrumental songs ever with this 17 minute Prog extravaganza.  Petrucci's solos and Portnoy's focused playing form a perfect combination here.
---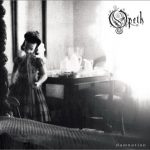 29. "Windowpane" (7:44)
Opeth – Damnation (2003)
Few bands take risks like Opeth and even fewer like the risk they took by recording this Steven Wilson-produced album with songs like the haunting "Windowpane". It would not be the first time they threw everyone a curveball, as they have they continued to do so for many years since.
---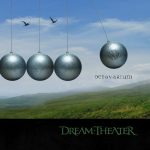 28. "Octavarium" (24:00)
Dream Theater – Octavarium (2005)
Despite their reputation for long songs, Dream Theater have only a few over 20 minutes, this being one of them.  The most progressive song on a mixed album, the performances here make this one of their best and a favorite amongst their die-hard fans.
---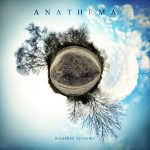 27. "Untouchable Pt 1" (6:14)
Anathema – Weather Systems (2012)
Anathema achieved pop-prog perfection with this heartbreaking track about love and loss. The climactic buildup is unexpected from the song's acoustic opening moments, but not surprising considering what this band is able to do.  Vincent Cavanagh's soaring vocals elevate the song to ultimate heights.
---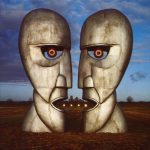 26. "High Hopes" (8:31)
Pink Floyd – The Division Bell (1994)
Pink Floyd returned after almost a decade away with a new album that featured this closing track, one of the group's stellar moments, and a song that can stand alongside their all-time classics.  The song proved David Gilmour to still be one of rock's greatest guitarists.
---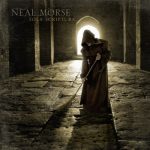 25. "The Conflict" (25:00)
Neal Morse – Sola Scriptura (2007)
After writing 4 consecutive concept albums, Neal Morse brought Mike Portnoy and Randy George along for a 5th, to make his darkest, heaviest and most adventurous album.  Musically, this song alone covers everything from metal to prog to flamenco and ends with one of Morse's best melodic themes.
---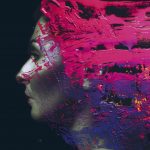 24. "Ancestral" (13:30)
Steven Wilson – Hand.Cannot.Erase. (2015)
Steven Wilson hit the biggest success of his career with this concept album.  The powerful epic "Ancestral" is as explosive a song as Wilson has made and helped elevate him to position of leader of the Prog pack.
---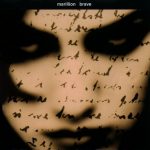 23. "The Great Escape" (6:30)
Marillion – Brave (1994)
The penultimate track from their monumental concept album that returned the British proggers to their Prog faithful.  Both Hogarth and Rothery are in perfect form here.
---
22. "Second Life Syndrome" (15:40)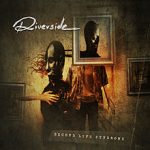 Riverside – Second Life Syndrome (2005)
The album and song that cemented Riverside among the Prog elite. Mariusz Duda had been building his songwriting chops, but this song showed the potential this band possessed and helped expand their burgeoning fan base.
---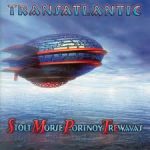 21. "All of the Above" (30:56)
Transatlantic – SMPTe (2000)
The first track by one of the great supergroups of the modern era.  Very much a sum of its parts, there are hints of composer contributions from each of its members for one of the greatest 30 minute epics to come out in a long time.
---