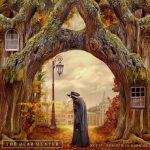 40. "A Night on the Town" (9:00)
The Dear Hunter – Act IV: Rebirth in Reprise (2015)
After taking a break from the 'Act' series, Casey Crescenzo and The Dear Hunter returned in 2015 for their best album with Act IV.  This track is the centerpiece of that album showcasing all of the sides of this band in one song, including a horn section and orchestra.
---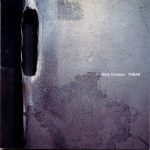 39. "Dinosaur" (6:38)
King Crimson – Thrak (1994)
King Crimson are a band that ride decades of changing trends without any concern for such trends.  After such longevity, they found success yet again in 1994 with the album 'Thrak' and the song "Dinosaur", which remains a fan favorite.
---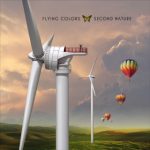 38. "Open Up Your Eyes" (12:25)
Flying Colors – Second Nature (2014)
The modern Prog supergroup featuring Mike Portnoy, Steve Morse, and Neal Morse, went all out on their second album with more progressive moments than their pop-leaning debut. This opening epic allows all of its iconic members to shine equally and shows what musicians of this caliber are capable of.
---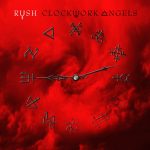 37. "Caravan" (5:40)
Rush – Clockwork Angels (2012)
Prog legends Rush returned in 2012 with their most progressive rock release in decades with Clockwork Angels.  This opening track finds the band with more power and technicality than they had shown in years. Neil Peart is still at the top of his game here.
---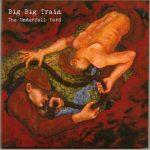 36. "The Underfall Yard" (22:54)
Big Big Train – The Underfall Yard (2009)
The first album to feature lead singer David Longdon elevated the band into cult status and found them a whole new audience.  The title track from this album is a nod to 70s English Prog and is the best song from this earlier period of the group.
---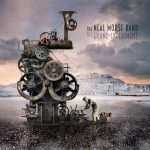 35. "The Call" (10:13)
Neal Morse Band – The Grand Experiment (2015)
After years of working as a solo artist, the Neal Morse Band was formed and released this fantastic debut. The result was arguably Morse's freshest and most successful album up to that date. This opening track is the perfect compromise between Morse's shorter songs and 30 minute Prog epics.
---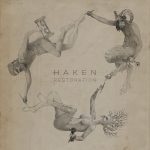 34. "Crystallized" (19:22)
Haken – Restoration (2014)
Modern Prog's new leaders revisited old demos and gave them the appropriate treatment on this EP.  This 20-minute journey is a glimpse into what the group does best and has become one of the fan favorites.
---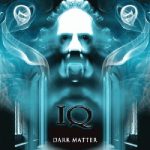 33. "Harvest of Souls" (24:30)
IQ – Dark Matter (2004)
Seemingly inspired by Supper's Ready, the longest track by the neo-progressive British group features some beautifully written passages, and never becomes dull for a moment, making the entire 24 minutes a worthy listen.
---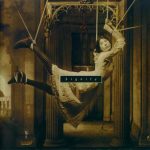 32. "Dark Matter" (9:01)
Porcupine Tree – Signify (1996)
Long before Steven Wilson became the Prog juggernaut fans know him for today, he was writing masterpieces like the closing track to the album Signify. "Dark Matter" is a perfect look into Wilson's early work. He still plays this song on his solo tours.
---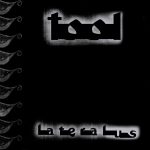 31. "Lateralus" (9:24)
Tool – Lateralus (2001)
The title track from one of the great Prog metal album's of the 90s, this song is strongly considered the group's best song, often voted #1 on many Tool best of lists.  The combination of technicality and power makes this an obvious choice.
---