Steven Wilson has announced details of a completely unique special edition of his forthcoming sixth album, The Future Bites will be released on January 29, 2021 through Caroline International.  You can read our review of the album here.
You can also check out the recent Top 5 podcast we did with Steven here.
Today, Steven has released a video for the track "Man of the People" from the album.
"MAN OF THE PEOPLE is about the person who stands behind the disgraced politician, the religious leader that's been caught in a sex scandal. The wife, the girlfriend, the husband, the partner, whoever is the family, the children—the people that stand behind these figures that are disgraceful. The collateral damage. I pity these people sometimes." – SW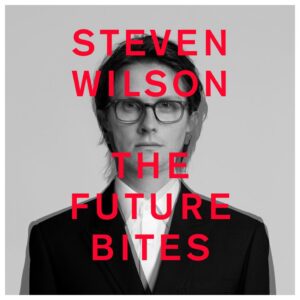 Steven Wilson: The Future Bites
1. Unself
2. Self
3. King Ghost
4. 12 Things I Forgot
5. Eminent Sleaze
6. Personal Shopper
7. Man Of The People
8. Follower
9. Anyone But Me
Order here: https://store.thefuturebites.com/