by contributor Craig Ellis Bacon
Kansas are set to release 'The Prelude Implicit' on September 23, and expectations are high. Steve Walsh has left, Ronnie Platt is in on vocals, and the band has brought in David Manion and Zak Rizvi on keys and second guitar. With original members Phil Ehart on drums and Rich Williams on guitar, plus longtime players Billy Greer on bass and David Ragsdale on violin, the band is 'stacked' and early reports are claiming that 'The Prelude Implicit' hearkens back to Kansas' celebrated 70's albums.
But hold on a second–what are we missing if we jump from 1970's Kansas to 2016 Kansas? Common wisdom mutters "not much," but that's an unjust dismissal of decades of music from a band that has never gone completely away for long. For the purposes of this Review & Ranking, we'll look at Kansas' studio material following the departure of Dave Hope and Kerry Livgren in 1984, skipping their return for 2000's Somewhere To Elsewhere.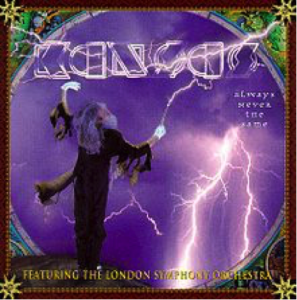 #5 Always Never The Same, 1998
Recorded at Abbey Road with the London Symphony Orchestra, Always Never The Same mostly comprises orchestral reworkings of Kansas' mid-70's work, with a few new Walsh compositions and a Beatles cover to round things out. Robbie Steinhardt was back with the band at this point, and his vocals are welcome, though his violin ends up a superfluous addition with the Symphony backing. Larry Baird's arrangements are pleasant and occasionally exciting, mostly sticking to a 70's film score sound. His "Preamble" to "Song For America" is suitably epic, and "Cheyenne Anthem" sounds more powerful and expansive here than on Leftoverture, as though demanding its message be broadcast out over the Midwestern plains. The medley "Prelude & Introduction" also comes across nicely.
But while this album is wonderful as orchestral reworkings of Kansas songs, it's largely a swing and a miss as a Kansas album. "Eleanor Rigby" is a high point for the band here, particularly on the chorus. The mostly acoustic ballads "Dust In The Wind" and "Hold On" also fare well. However, the new songs are mostly unremarkable except as Walsh's last contributions to the band before a self-imposed moratorium on writing for Kansas. "The Sky Is Falling" stands out as the best of the bunch, with a nice set of lyrics about people hoping for their luck to change; it sounds like it would fit nicely over the ending credits to a spy movie. But the track extends unnecessarily, with a demo-ish intro, muddled choral interlude, and a fadeout at the end (yes, they fadeout on the London Symphony Orchestra–where's the proggy bombast?). The tracks work best when the band members themselves step out of the spotlight. Most damning, however, are Walsh's vocals–it's surprising that he kept going for a decade-and-a-half following Always Never The Same, because his vocals frequently sound hoarse and occasionally garbled. This album would be a great live experience, but as a studio album it sounds like the band themselves were nearly out of ideas and turned to Baird for the album's substance.
Essential Kansas: "Eleanor Rigby," "Cheyenne Anthem," "Prelude & Introduction"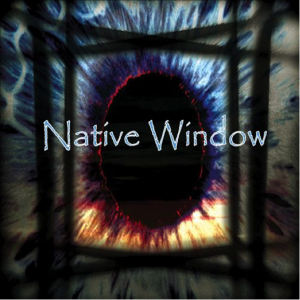 #4 Native Window, 2009
About halfway between Somewhere To Elsewhere and the forthcoming The Prelude Implicit, everyone in Kansas except Steve Walsh decided that they did in fact want to record an album of new material. So, Native Window is technically a side project–except that if Vinyl Confessions and The Prelude Implicit can be Kansas albums without Walsh, then so can Native Window.
As a semi-Kansas album side project, it's pretty good. The band members have a hand in writing most of the songs, though they also bring in outside help on every track. Billy Greer is a competent lead vocalist, David Ragsdale's violin and mandolin add country colour, and the band sound like they're having fun recording new material again. The songs tend toward mid-tempo heartland rock, mostly hanging back from the proggy classic rock and arena-arresting ballads that populate Kansas' catalogue. "The Light Of Day" does sound quite a bit like the kind of emotional acoustic balladry that Walsh excelled at singing, while the inspirational "Still (We Will Go On)" pre-figures the current Kansas' single "With This Heart." And, true to the southern boogie tradition that pops up all over their 70's albums, "Blood In The Water" goes deep into country bar-band territory. And if you don't think too hard about it, you might get lost in "An Ocean Away" and think for a moment that this is late 70's Kansas with a youthful Walsh on vocals and incendiary Steinhardt on violin.
Native Window is mostly sunny and a bit safe, as though the band were intent to make sure this was only a side project and not a true Kansas album, but it occasionally transcends those limitations, and offers the almost painful realization that we could have had this–or even something a little better–all along these past 16 years.
Essential Kansas: "Still (We Will Go On)," "Blood In The Water," "An Ocean Away"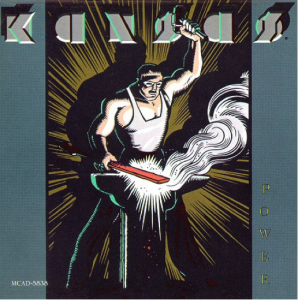 #3 Power, 1986
After Dave Hope and Kerry Livgren left, remaining members Phil Ehart, Rich Williams, and lead vocalist John Elefante released the new track "Perfect Lover" on 1984's Best of Kansas. The song is a logical continuation of the AOR sound on Drastic Measures, and is actually better than anything on that album. There's a nice harpsichord sound for accent, big big guitars, and Elefante's made-for-arena vocals, but it turned out to be a last hurrah rather than a new start.
A year later, Walsh returned, Greer and guitarist Steve Morse joined, and Kansas returned with 'Power'. Eschewing the proggy organ, violin, and time changes of their 'classic' 70's work, but also laying off (mostly) the keyboard-heavy approach of the early 80's albums, Power leans hard into the dual-guitar attack of Morse and Williams. Morse co-wrote most of the album with Walsh, so while we do get some sappy ballads in "All I Wanted" and "Can't Cry Anymore," most of the songs are chock full of big riffs, blistering arpeggios, and solos aplenty. Overall, this sounds like an invigorated Kansas, albeit an AOR/Hard Rock version that sounds an awful lot like other contemporaneous AOR/Hard Rock bands.
Highlights include the uptempo rocker "We're Not Alone Anymore," which opens with a pounding fill from Ehart and never lets up from there. It's a celebratory song with plenty of swagger, and it sounds like Kansas is having fun. It also sounds like Steve Morse's trademark guitar tone and arpeggios. Opening Side 2, the instrumental "Musicatto" puts the band closest to its 70's prog roots, with opening keyboard fanfare, staccato guitars, and room for each instrument to take the spotlight. "Taking In The View" is a moving, largely acoustic piece about loneliness and the moral indifference of progress, adding genuine emotional weight along the lines of "Lamplight Symphony" or "Dust In The Wind." And "Tomb 19" carries on the band's fascination with the supernatural, tracing the history of an ancient curse protecting the titular grave from treasure hunters.
Power marked an important step forward for Kansas, and it remains one of their better front-to-back efforts since 1979's Monolith. Still, it feels a little too much like Kansas trying to make a hit 80's rock album, and Steinhardt's violin and vocals are missed here as much as on Drastic Measures.
Essential Kansas: "We're Not Alone Anymore," "Musicatto," "Taking In The View"