By: Connor Shelton
Robby Steinhardt will forever be associated with Kansas. He sang lead with keyboardist Steve Walsh, commanded the stage as MC and frontman during his tenure in the band from 1973 to 1982 (and again from 1997 to 2006), and decorated many of the band's greatest compositions with his dexterous violin playing. So integral was Steinhardt to Kansas's sound that his duties had to be taken over by two people, Billy Greer and David Ragsdale, when he left the band in 2006. Though these two musicians have done an admirable job filling Steinhardt's shoes, the magic that Steinhardt brought to the Kansas has never truly been replicated, and never will be, given his untimely passing on July 17, 2021. At the time of his death, Steinhardt's mark on the world was largely seen through his work with Kansas – 10 studio albums and various live releases – but he also was able to grace us with one last batch of songs before his passing. The 11 tracks on 'Not In Kansas Anymore,' recorded throughout 2020 and into early 2021, offer us a glimpse of what Steinhardt might have accomplished as a solo artist had he been given more time on this planet: progressive music with zero pretensions, largely independent of Kansas's legacy.
Prior to 2021, Steinhardt's only full-length music releases outside of Kansas had been with the project Steinhardt-Moon (composed of – you guessed it – Robby Steinhardt and guitarist Rick Moon). The band released two albums in the mid '90s and the music itself had almost zero connection to the prog genre. This fact is brought up because it highlights just how much of a surprise 'Not in Kansas Anymore' is as a project. No one expected a release like this from Steinhardt, especially not after his 2013 heart attack, yet we got it thanks to one man: Michael Franklin.
For those not aware, Michael Franklin, is the producer behind Jon Anderson's 2019 album, 1000 Hands, a project which Steinhardt performed on at the producer's request. It was during those sessions that Franklin approached Steinhardt about a solo project, one which would follow the star-studded approach of 1000 Hands. Steinhardt agreed, and the two (along with Franklin's brother Tim) set to work creating this symphonic journey which we now have.
So, is this "prog opera" any good? The answer is yes. Though this reviewer questions the necessity to make this one giant composition given how little the lyrical themes seem to connect to one another, the quality of the music is top notch. Whether it be the busy and propulsive "Truth to Power (Only Truth Can Change the World)," the sublime "Mother Earth (Is Calling You)," or the playful baroque meets Celtic stylings of "Pizzacotto," Steinhardt and co. give it their all. His husky vocals and graceful violin playing take central stage throughout the record, but Steinhardt doesn't hog the mic (so to speak). In a similar fashion, the special guest musicians – Steve Morse, Ian Anderson, Bobby Kimbal, Patrick Moraz; just to name a few – don't try to take over, instead serving the needs of the compositions they perform on. Thus, the tracks are able to flourish. Even on what would seem to be a shameless marketing ploy in the form of a "Dust in the Wind" rerecording, the musicians on this record breathe life into the track and take risks thanks to the incorporation of drums during the song's famous violin passage, a jazzy piano solo from Chuck Leavell, and guitar licks which lift from "Stairway to Heaven."
Considering the sense of renewal that can be heard in Steinhardt's performance on the record, both on violin and vocals, it's a shame that this is the only solo record we'll ever get from the man. Yet, we should also be grateful and appreciative that one of prog's finest violinists was able to find fulfillment in this record before his passing. This is a wonderful release from a legendary artist who unfortunately left us too soon.
Released on Oct. 25, 2021
Key Tracks: Truth to Power (Only Truth Can Change the World), Mother Earth (Is Calling You), Not in Kansas Anymore
Not in Kansas Anymore track listing:
1. Tempest
2. Truth to Power (Only Truth Can Change the World)
3. Mother Earth (Is Calling You)
4. Rise of the Phoenix (Climb to Grace)
5. The Phoenix
6. Prelude
7. Dust In the Wind
8. Pizzacotto – (A Slice for Baby Boy Flynn)
9. Downtown Royalty
10. Not in Kansas Anymore
11. A Prayer for Peace (Bonus Track)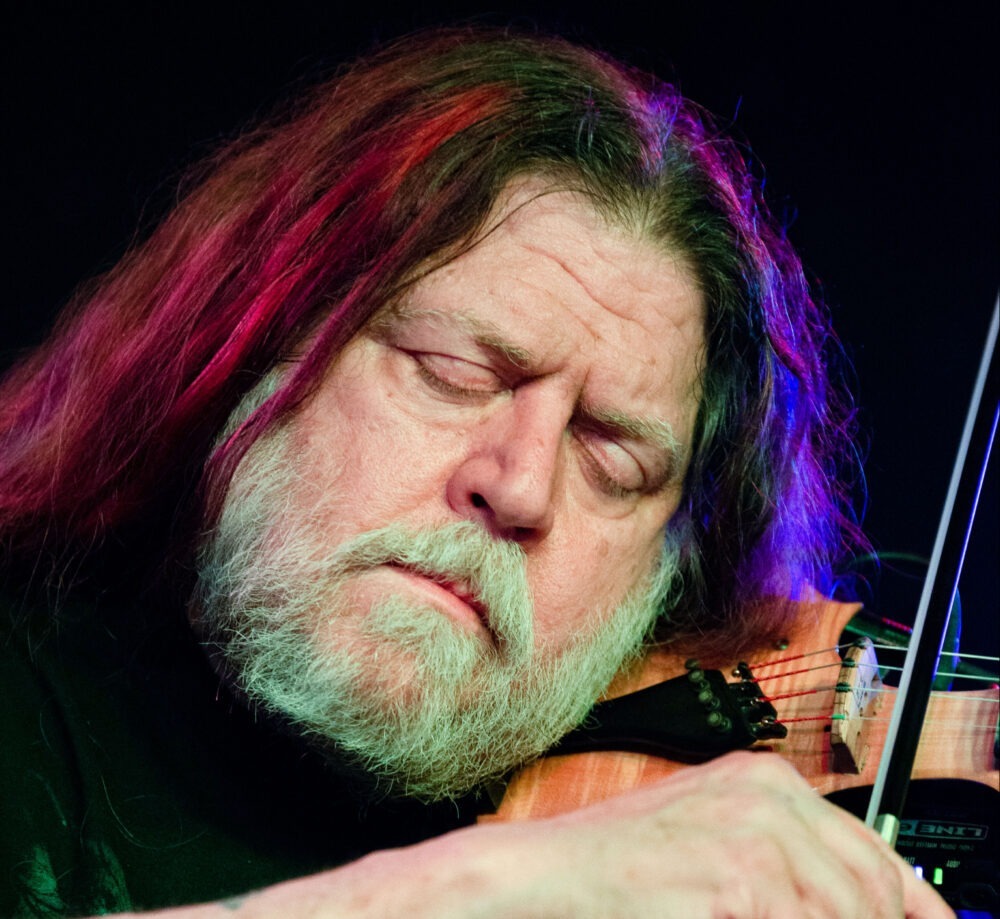 Legendary Kansas violinist Robby Steinhardt passes away July 17, 2021 in Tampa, Florida