Here we take a look at a few interesting books that are out in our Prog Report Book Review.
Genesis – 1975-2021 The Phil Collins Years by Mario Giammetti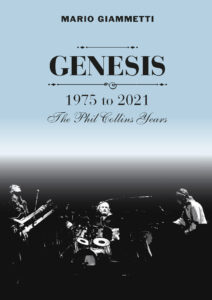 Genesis: 1975 to 2021 – The Phil Collins Years follows Kingmaker's previous book, Genesis: 1967 to 1975 – The Peter Gabriel Years. This new book follows the departure of Peter Gabriel, leading into the band's transition into one of the most commercially successful bands of all time. The amount of detail contained in this book is outstanding. In addition to interviews from all the band members, there are stories on each album tour with tour dates and setlists from each tour, and detailed stories behind each song. The book also delves into the brief period with Ray Wilson who fronted the band for 1997's Calling All Stations album and subsequent tour before the return of Phil Collins in 2007. There are some interesting tidbits in that chapter, including some surprise singers that were in contention for that prime gig. You'll have to read to find out. With the band currently on tour, this is a great book to add to your collection and get reacquainted with the albums and classic songs. For any Genesis fan, this book is a must have!
https://burningshed.com/mario-giammetti_genesis-1975-to-2021_book
Steve Hackett: On Track by Geoffrey Feakes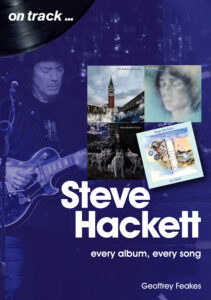 We continue with Genesis related books with another in the series of On Track books, this one on Steve Hackett. While Hackett did release his own autobiography, that one covered his life around his music but did not go that much into detail on the recordings or songs. This one does. Feakes' book examines each one of Steve Hackett's studio albums and traces his long and varied musical history. Collaborations, live albums and compilations are also discussed, making this the most comprehensive guide to the music of Steve Hackett yet published. In recent years, Hackett has become on of rock's most prolific musicians and this book captures all of that material. Check it out, chances are you might have missed an album or two.
https://burningshed.com/geoffrey-feakes_steve-hackett-on-track_book
The Musical Instruments of Progressive Rock by Gerard Bassols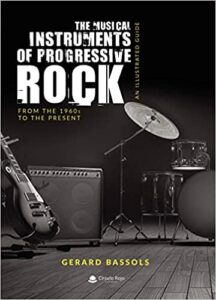 There are countless books about the history of prog and its various bands, but very few like this one that tackle all the instruments used within the genre. Author Gerard Bassols has done an incredible job of analyzing the different guitars, basses, drums, and most definitely the keyboards, synths, Mellotron, Moog, and more, with hundreds of beautiful photos and illustrations. There is not a brand or famous artist left out of this expansive encyclopedia. Using the theme of musical instruments as a conducting thread, Bassols takes us on a journey through the history of progressive rock and shares with us a multitude of anecdotes and curiosities, both of the instruments themselves and of the bands and musicians of the genre, and of the music they have left us for posterity. This is definitely a book for the die-hard prog lover.
https://www.amazon.com/dp/8413385997/ref=cm_sw_em_r_mt_dp_H2XW38R43ECKQWCZXY7M