The New Release Spotlight is a roundup of new and recently released albums.
---
Mastodon – Hushed and Grim (Oct. 29th, 2021)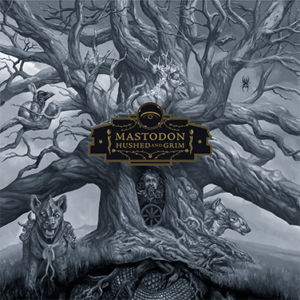 Metal titans Mastodon return with their 9th studio album the lengthy 'Hushed and Grim." The group recorded the album in their hometown, collaborating with producer David Bottrill [Tool, Rush, Muse, Peter Gabriel] behind the board. An ambitious body of work, it consists of 15 tracks, surveying sonic landscapes of rock, psychedelia, punk, metal, alternative, and prog threaded together by the innately expressive musical interplay of these four virtuosic musicians. At 90 minutes over 2 discs, the album covers a lot of ground, but has the potential to be one of the group's best albums over a legendary career.
Order here: https://mastodon.lnk.to/hushedandgrimpresave
Tracklisting:
1.Pain With An Ancor
2.The Crux
3.Sickle and Peace
4.More Than I Can Chew
5.The Beast
6.Skeleton Of Splendor
7.Teardrinker
8.Pushing The Tides
9.Peace And Tranquility
10.Dagger
11.Had It All
12.Savage Lands
13.Gobblers Of Dregs
14.Eyes Of Serpents
15.Gigantium
---
PFM (Premiata Forneria Marconi) – I Dreamed of Electric Sheep / Ho Sognato Pecore Elettriche (Oct. 22nd, 2021)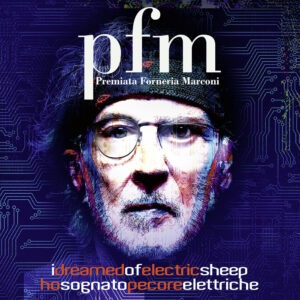 One the most influential and respected Italian rock bands in the world, Premiata Forneria Marconi (aka PFM), just released a brand new concept album in both English and Italian. Influenced by Covid and the sci-fi classic Blade Runner, the album looks at how technology helped and hindered life during the pandemic. The album kicks off with a blistering prog instrumental "Worlds Beyond" and from there the band offer a fantastic collection of tracks including the lead single, the beautiful ballad "If I Had Wings." Fans of the long-time progger will love this album, and if you hadn't heard them before, this is a good one to check into.
Order here: https://premiataforneriamarconi.lnk.to/IDreamedOfElectricSheep
Tracklisting:
English version:
1. Worlds Beyond (3:18)
2. Adrenaline Oasis (4:55)
3. Let Go (4:07)
4. City Life (5:02)
5. If I Had Wings (4:24)
6. Electric Sheep (4:10)
7. Daily Heroes (3:49)
8. Kindred Souls (6:19)
9. Transhumance (1:06)
10. Transhumance Jam (3:40)
1. Mondi paralleli (3:18)
2. Umani alieni (4:55)
3. Ombre amiche (4:07)
4. La grande corsa (5:02)
5. AtmoSpace (4:24)
6. Pecore elettriche (4:10)
7. Mr. Non Lo So (3:49)
8. Il respiro del tempo (6:19)
9. Transumanza (1:06)
10. Transumanza Jam (3:40)
---
Moron Police – The Stranger and the Hightide (Oct. 29th, 2021)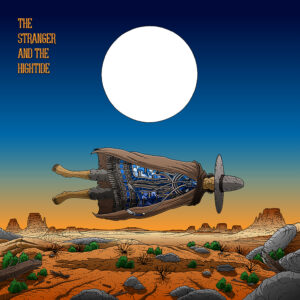 One of the pleasant surprises from a couple of years ago, Moron Police are back in action this year with a new EP titled 'The Stranger and the Hightide'. The new set is as quirky and adventurous as their last outing 'A Boat on the Sea' but with a more country-western flair added to it. Moron Police expand their sound palette with the use of everything from banjos to piano, soft and melodic acoustic guitars to scorching hot electric, insatiable bass-lines, thunderous drumming, and a thrilling storyline concept that ties it all together. It's a short but fun collection.
Order here: https://orcd.co/thestrangerep
Tracklisting:
1. The Power of Jesus
2. The Stranger and the Hightide
3. Waiting for Wastelands
4. Parachutes