One of many tours forced to postpone during the past two years of the pandemic was Steve Hackett's brilliant Genesis Revisited tour.  Having originally planned to appear at The Parker in Ft Lauderdale two years ago, the legendary guitar icon and Hall of Fame member of Genesis was finally back to a sold out crowd. Over the past couple of years Hackett has performed full albums on tour whether it was Selling England by the Pound, or the classic love album Seconds Out.  To make up for the missed dates, the audience was treated to full performances of both albums, and what a treat it was.
The set opened with "Squonk" kicking off the first half of the Seconds Out double album.  The sound of the bass pedals and pounding drums next to the wondrous guitars and opening flute refrain were an overwhelming way to start the show.  Long time vocalist Nad Sylvan was incredible and has fully embraced the role as the perfect voice to channel both Gabriel and Collins era material with his own unique flair.  Classic song after classic song came next from "The Carpet Crawlers", "Robbery, Assault & Battery" to "Afterglow" and Lamb Lies Down on Broadway".  This led to the ending portion of "The Musical Box" before diving into the epic track "Supper's Ready," one of the all-time great songs.  This extended version with Hackett shredding for what seems like hours at the end is something to behold.  There was an intermission to follow, but it could've ended there and the audience would have been satisfied.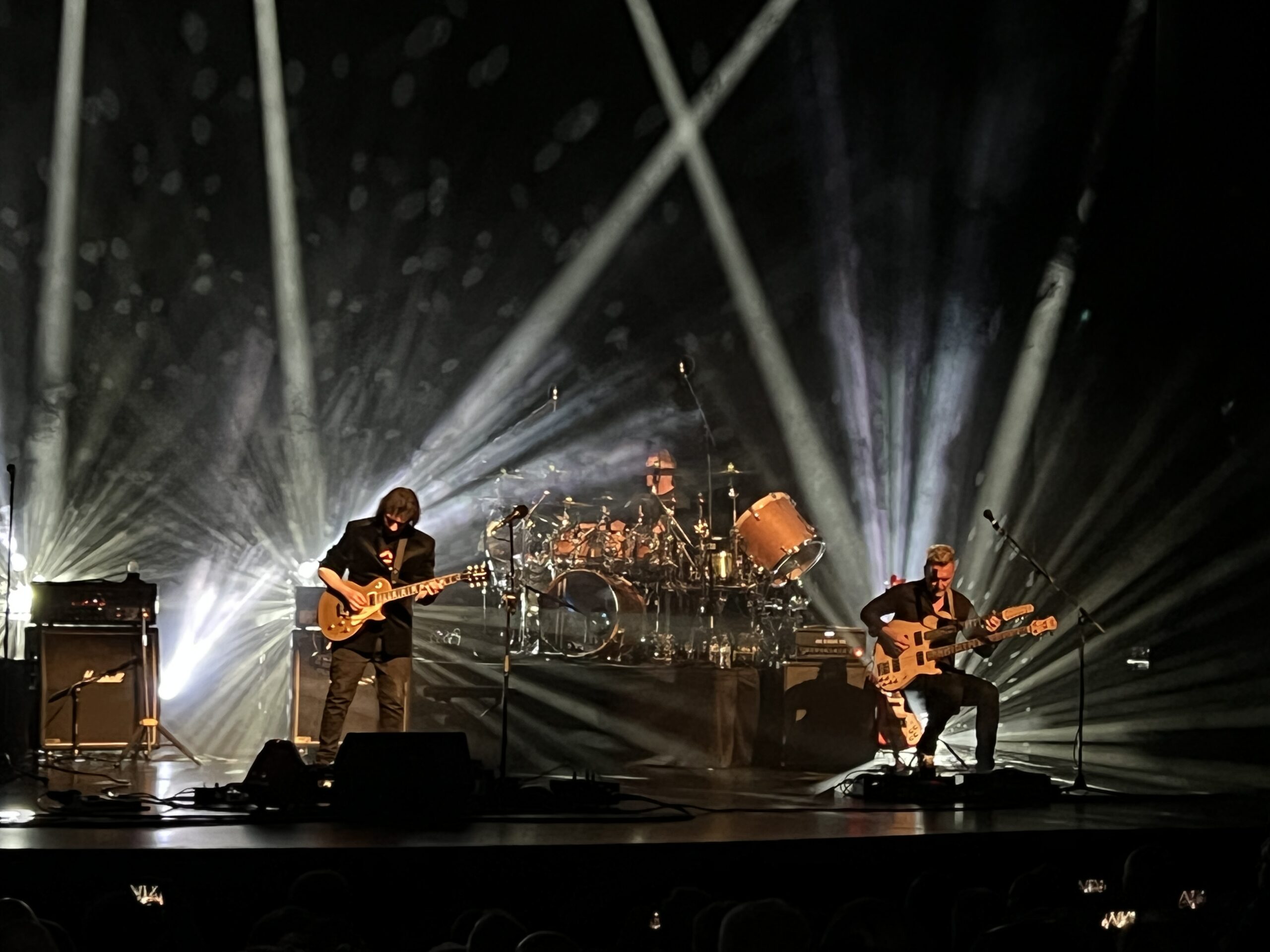 The band returned to perform the entire Selling England by the Pound album, beginning with "Dancing with the Moonlit Knight".  The two highlights of this set were no doubt "Firth of Fifth" and "The Cinema Show", both getting standing ovations that went on forever.  Bassist/guitarist Jonas Reingold was brilliant throughout, providing any extra guitars when needed, often playing a double neck bass/guitar.  Meanwhile, keyboardist Roger King, and Rob Townsend, playing anything from flute to sax to percussion, made each song sound like it was the album itself.
For the encore, the group came out with "Dance on the Volcano" leading into a brief drum solo from Craig Blundell, who was spectacular throughout the show.  They then closed with the instrumental "Los Endos".  It ended what was a brilliant night of some of the greatest music ever created.  I've seen this show many times and I've always left in awe and appreciation.  I would gladly see this show every year forever.  If you're a fan of Genesis, this is not a show to miss.