By Bob Keeley
The Arcada Theater in St. Charles, Illinois was the fifth stop (out of 7) on the all-too-short 2022 North American tour for prog supergroup Transatlantic. After this tour they play Morsefest, Cruise to the Edge, and then an even briefer tour of Europe this summer.
St. Charles is a suburb of Chicago and the theater is on a busy main street surrounded by a small and quaint downtown area. My friend and I traveled about three hours from Western Michigan to go to the show and got there on a beautiful Thursday afternoon in plenty of time to check in at our hotel. We were asked if we were there for the show at the Arcada. Apparently, we aren't the only small group of older guys checking in for one night! I was glad to hear that Transatlantic was drawing a crowd even if most of us fit a certain demographic. This is Transatlantic's first tour in eight years and, as drummer Mike Portnoy points out, it might be the last chance we have to see them. All of them are in their 50s and 60s and so it isn't a sure thing that they'll tour again, especially seeing this is only their fifth album and tour in their 23 years of existence.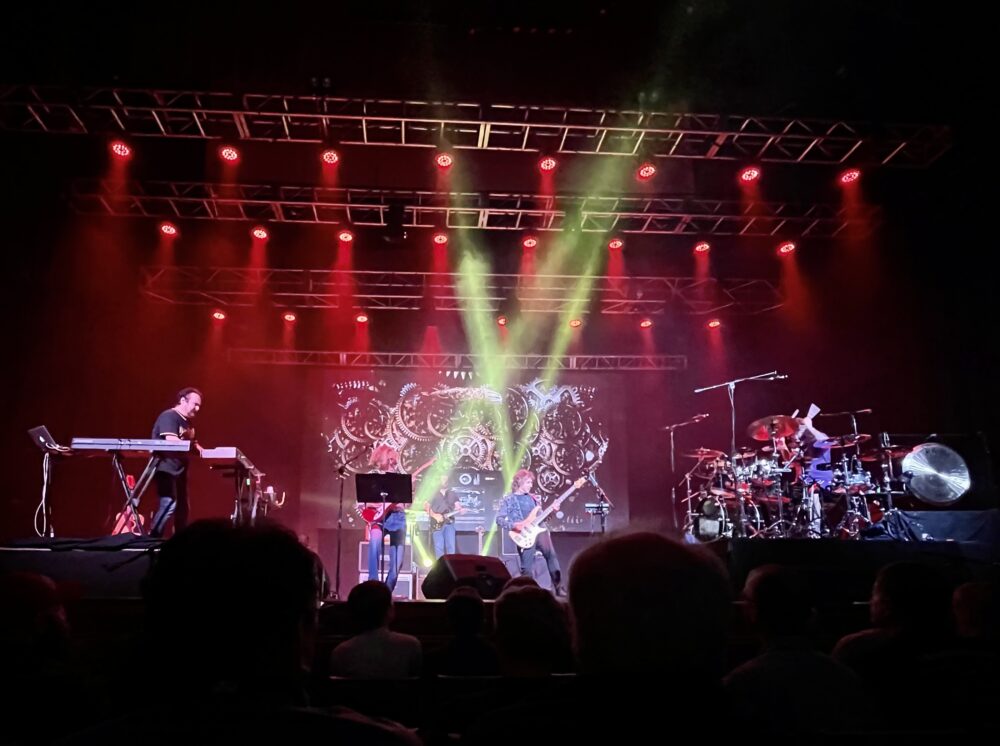 So, I counted it as something of a bucket list experience to be able to see them. Having been a fan for a number of years I only attended my first NMB show a few months ago so I'm thrilled to have seen Neal Morse and Mike Portnoy twice this spring. I have watched all the DVDs and BluRays so I wasn't a complete novice going in but, as I realize anew every time I see a show, seeing a band in person is a LOT better than seeing them on the screen. It is great to be back after about two years of no shows at all. And I had great seats to boot – 4th row center, right in front of guitarist Roine Stolt. The stage of the Arcada isn't huge so I had a great view of all the players, including Portnoy, keyboardist Morse, bassist Pete Trewavas and extra utility player (guitars and keys) Ted Leonard.
The three-hour show opened with the 100+ minute Ultimate version of The Absolute Universe, their latest album. With my seats close to the stage I didn't get as much from the side speakers as others further back so the sound was a bit muddy and bass/drum heavy for me, especially at first. (The second set was a marked improvement so it wasn't just about where I was sitting.) But being able to see all the facial expressions and finger work on bass and guitar was fabulous. That brings me to my first realization from the concert; Pete Trewavas is an absolute monster on the bass. Even with listening to all their albums and watching all their videos I never realized how active a bass player his or how much fun it would be to watch him. He also sang more than I realized. I came in as a fan of Transatlantic and of the other three players but I left as a huge Trewavas fan too. He posted a picture of his raw fingers from playing a few days ago and one could tell that he was still dealing with that by the way he treated his fingers after long passages but it seemed to not affect his playing one bit.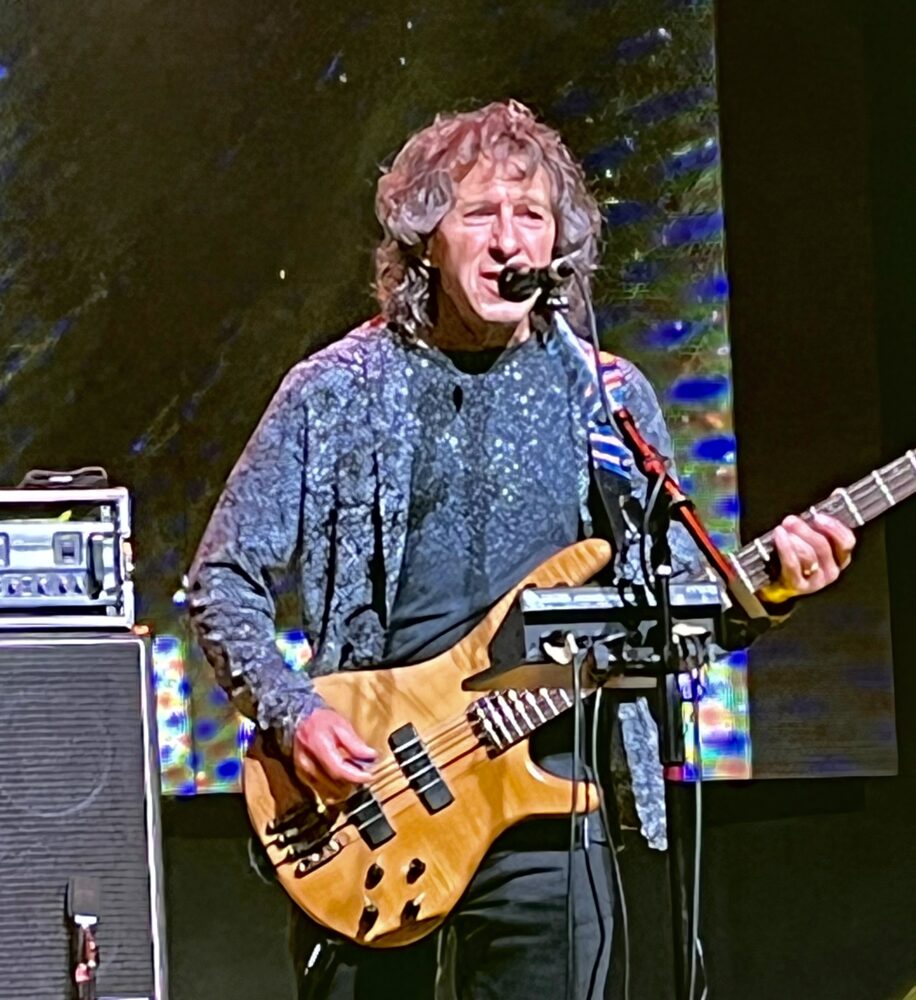 Roine Stolt's guitar playing was as I expected: melodic and more about substance than flash. He had a music stand in front of him that he seemed to reference only when he sang and that stand sometimes made it really hard to see what he was playing because it blocked the view of his fretboard. That stand (and some lyrics taped to the floor in front of Pete) reminded me of the incredible amount of music these five guys had to prepare in a very brief amount of time. That they did it so well and with so few notes in front of them really is astonishing. The band was tight and played a number of very tricky passages with precision and power.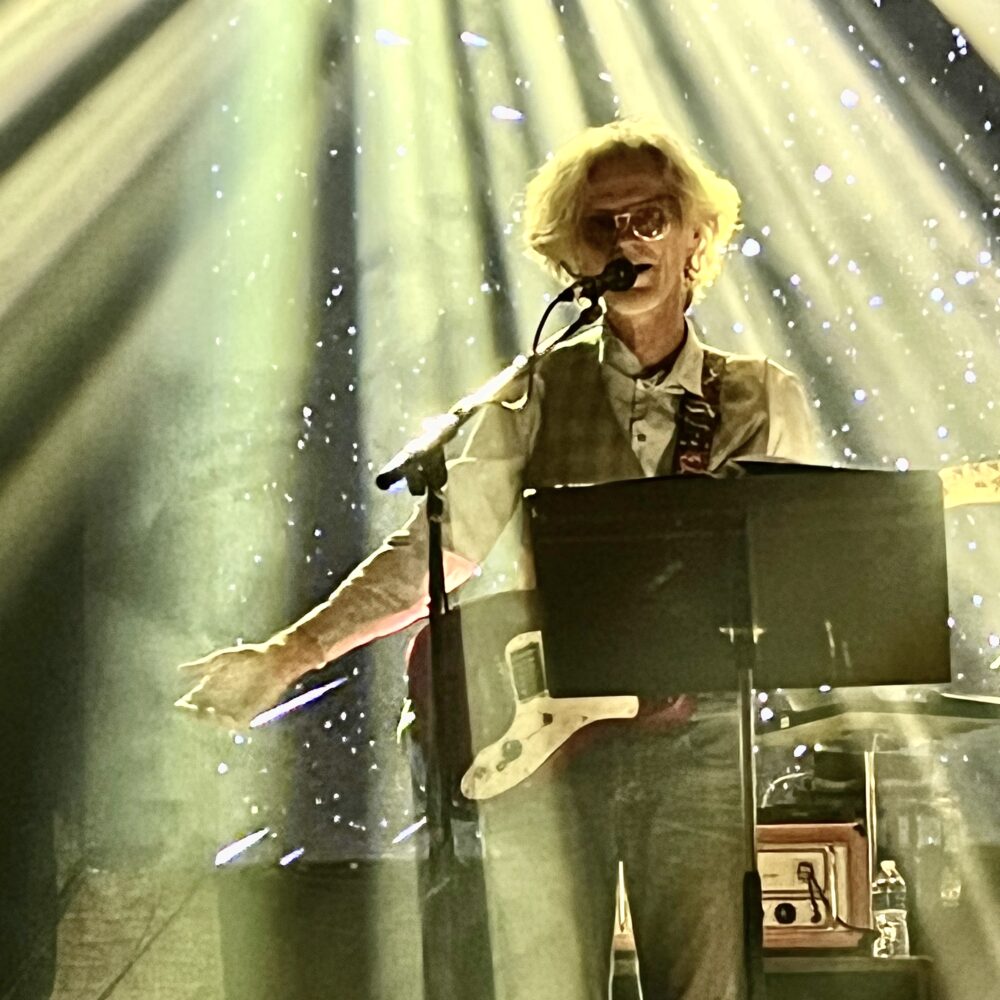 It was easy to tell that Morse and Portnoy have a long and close relationship as they frequently looked at each other, sometimes to make sure they were together musically, but other times just enjoying each other's playing. If Mike played something different, Neal would give him a big smile and vice versa. Both of them showed virtuosity and interacted with the crowd a lot.
Two songs jumped out at me from The Absolute Universe, an album I know well from listening to it multiple times in the past year. "Bully," which struck me as one of the lesser tracks on the album was quite powerful live. I look forward to going back to it in the recording to see what I missed. And passages in which the guitars, keys, and bass play in unison were amazing in the live setting, especially "Owl Howl." That was ominous and powerful. One of the high points of the first half for me.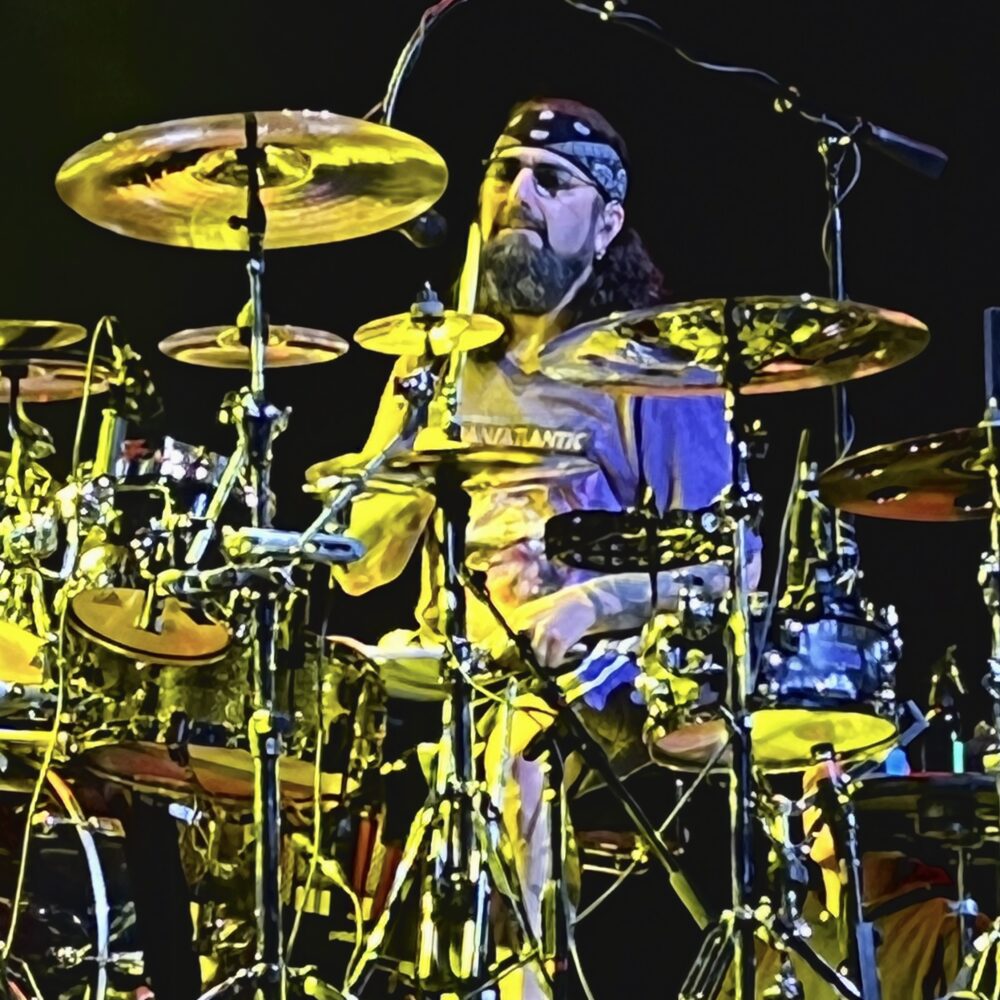 So, after doing an amazing live rendition of one of the top albums of 2021, how do you top that? With an even better second set. After about a fifteen-minute break, Transatlantic came out with a half hour edit of "The Whirlwind." I could tell that the music in the second half was music they had more than merely a few to get together. They came out with more confidence and with playfulness and blew the crowd away. Then the one short piece of the night, "We All Need Some Light," from their first album, featuring Neal on 12-string guitar, was just right as a way to calm down a little after so much high-octane music.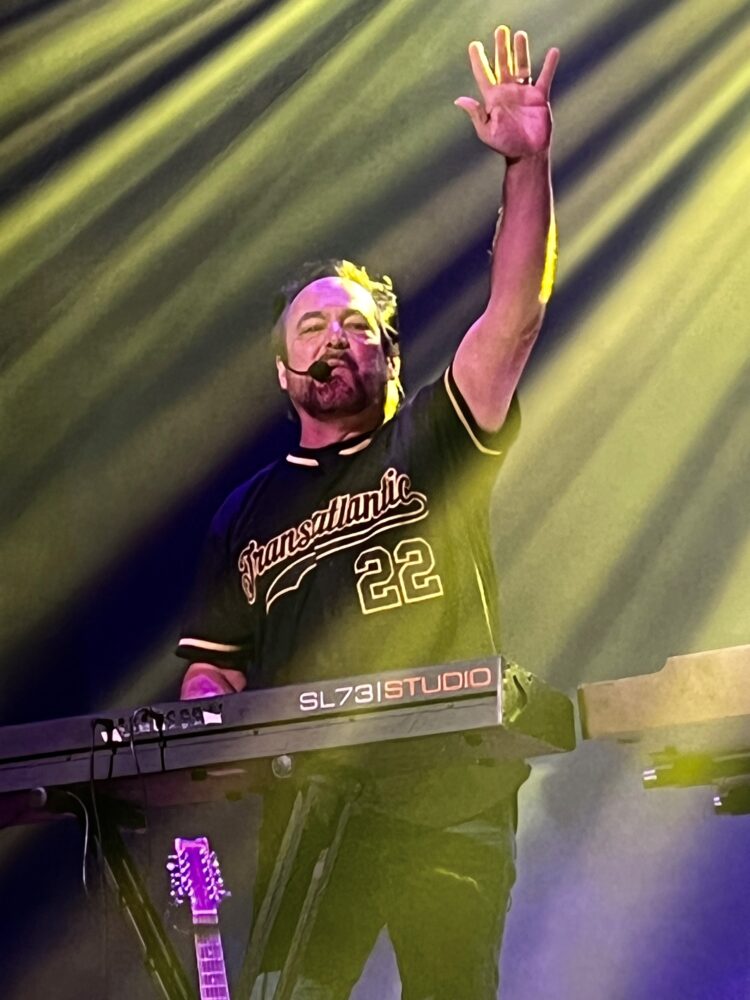 But they didn't let us be calm for long. They ended with another 30-minute suite of music from SMPTe and Bridge Across Forever. There is so much good music in their catalog that they can't possibly do it all, (there was nothing from Kaleidoscope, for example) so we got shortened versions of some amazing songs. A personal high point was the inclusion of "Stranger in Your Soul," but, really, it was all so good it seems a shame to pull out any part for extra praise.
Seeing Transatlantic live was incredibly helpful for me as I continue to learn more about how their music fits together. Being able to better understand how each of the parts work to make a whole is fascinating and enhances my enjoyment of the music. We walked out of the show glad we made the trip and excited to go home and listen to their music again with a renewed appreciation for it. This is a night I'm going to long remember.
UK/Europe dates:
July 22nd – Sibiu, Romania – ARTmania Festival
July 24th – Cologne, Germany – E Werk
July 25th – Tilburg, Netherlands – 013
July 27th – London, England – O2 Forum Kentish Town
July 28th – Paris, France – Olympia