Concert: Neal Morse Band – The Road Called Home Tour
Venue: Rocketown in Nashville, TN on Jan 14th, 2017
Review by: Kyle Fagala
Photos by: Jon Fiala
BACK TO THE CITY:
5 YEARS DOWN THE ROAD FOR THE NEAL MORSE BAND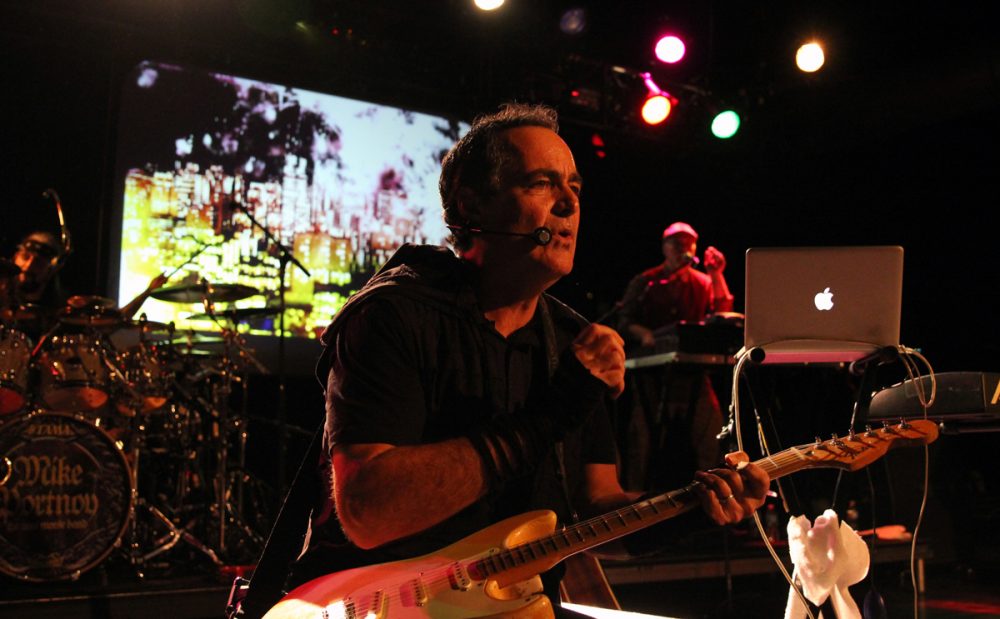 It's opening night of The Neal Morse Band's "The Road Called Home" tour and roughly 450 Prog Rock fans have gathered in Nashville to witness the live concert debut of a staggering 23 songs from The Similitude of a Dream, a 2-Disc concept album based on John Bunyan's classic book The Pilgrim's Progress, plus a few surprises that we will discuss later.
The atmosphere tonight is palpably different from the last time Neal played this room. No, not 2015 when he played across the street in support of The Grand Experiment, but rather October 2012 when he kicked off The Momentum Tour with a then new band. The venue, Rocketown, seemed an odd choice back then to be sure – a sort of Christian skatepark hangout for inner city teens, a few of whom were seated around puffy couches playing Madden as we entered the building. VIP ticket holders stood in line to meet, greet, and get autographs from three musicians we all knew well (Neal Morse, Mike Portnoy, and Randy George) plus three relative unknowns in Eric Gillette, Bill Hubauer, and Adson Sodre. The venue, a large hall with a capacity around 1,000, was far too big for the maybe 100 in attendance. The turnout was especially disappointing considering Nashville is Neal's hometown, and because it was one of the best shows I have ever seen – a performance that deserved a stadium full of fans.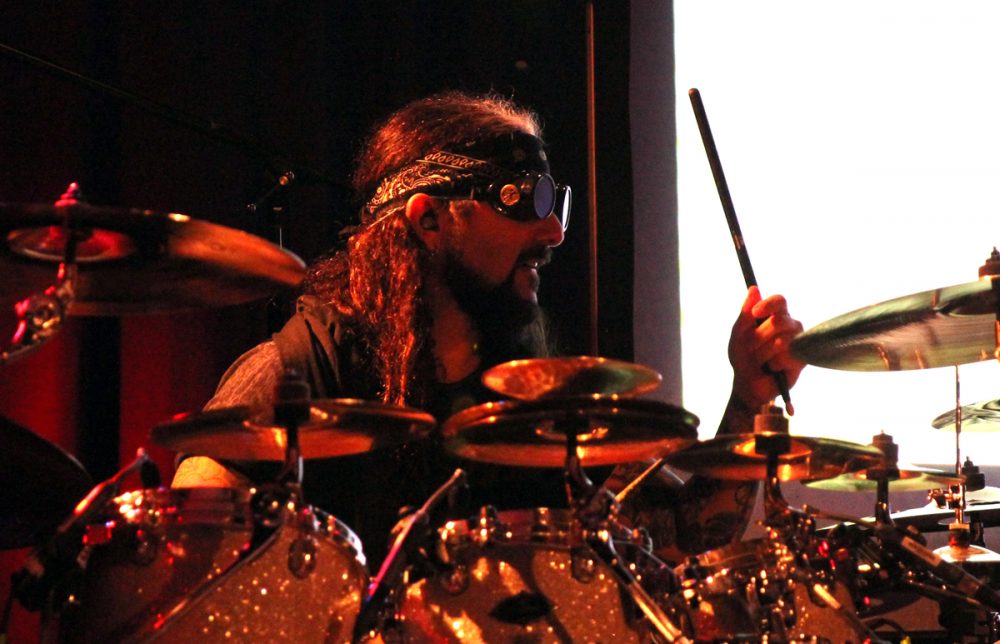 I'm happy to report that less than 5 years later, The Neal Morse Band received the homecoming they deserve. Their concerts may never fill stadiums, but the room tonight was electric, hanging on every lyric that was sung and every note that was played. The last 5 years have been busy for Neal. He's produced two albums with both The Neal Morse Band and Flying Colors, one from Transatlantic, an incredible solo effort called Songs From November, and a stellar worship album to boot. Three MorseFests and two concert cruises later, a community, dare I say a family, has formed. Concerts now feel more like reunions than anything else, and we all have Neal Morse to thank for that. At 56, Neal is making the best music of his career, and The Similitude of a Dream is the crown jewel from his third decade in Progressive Rock. This album has clearly resonated with fans, both new and old, and they turned out to celebrate it together.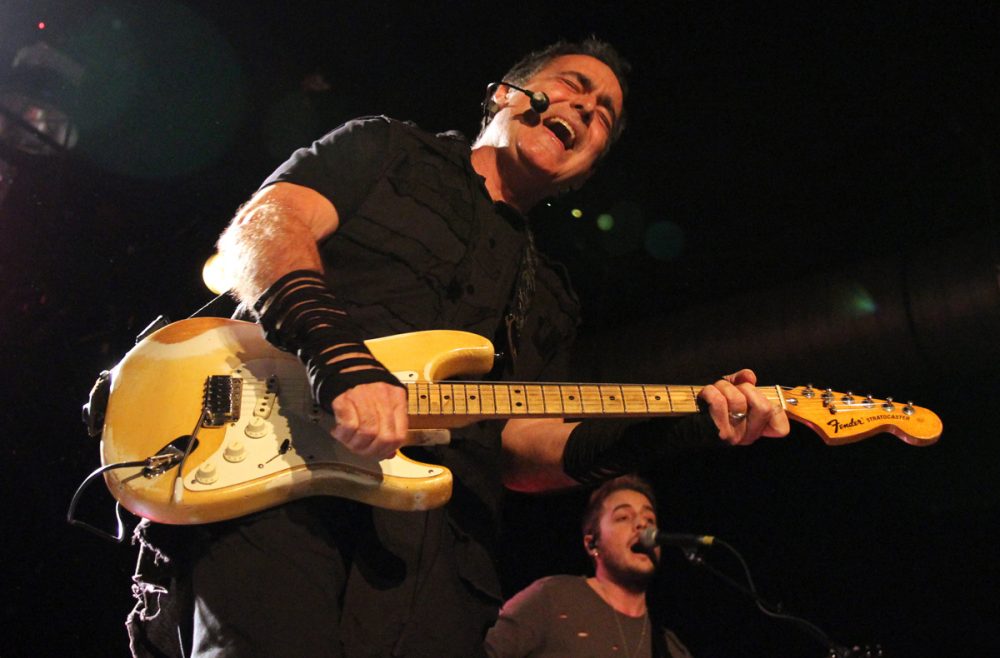 There were no huge surprises in the first two hours, but that's not a bad thing. As expected, the band played through The Similitude of a Dream from start to finish. The show opened with a new orchestral overture arranged by Eric, while background videos, similar to the ones at MorseFest, played throughout. The videos, produced by Christian Rios, didn't distract from the music like some concert videos do, but rather augmented the experience. Christian told me he spent over a month creating the videos, most of which he built from scratch considering the unique nature of the subject matter. He actually filmed himself as the main character, which is appropriate considering they share a first name.
Neal channeled his inner Peter Gabriel throughout the night by donning a series of masks, glasses, and hoods. There was a definite "Steampunk meets Mad Max" vibe to the outfits for everyone except Bill, who was dressed in a bowtie, vest, and newsboy cap, standing in as the night's Mr. Worldly Wiseman. These theatrical touches have been brewing the past few years at MorseFest, coming to full fruition with Snow and again here. It definitely added to the overall experience, granting a uniqueness and impact to each individual song.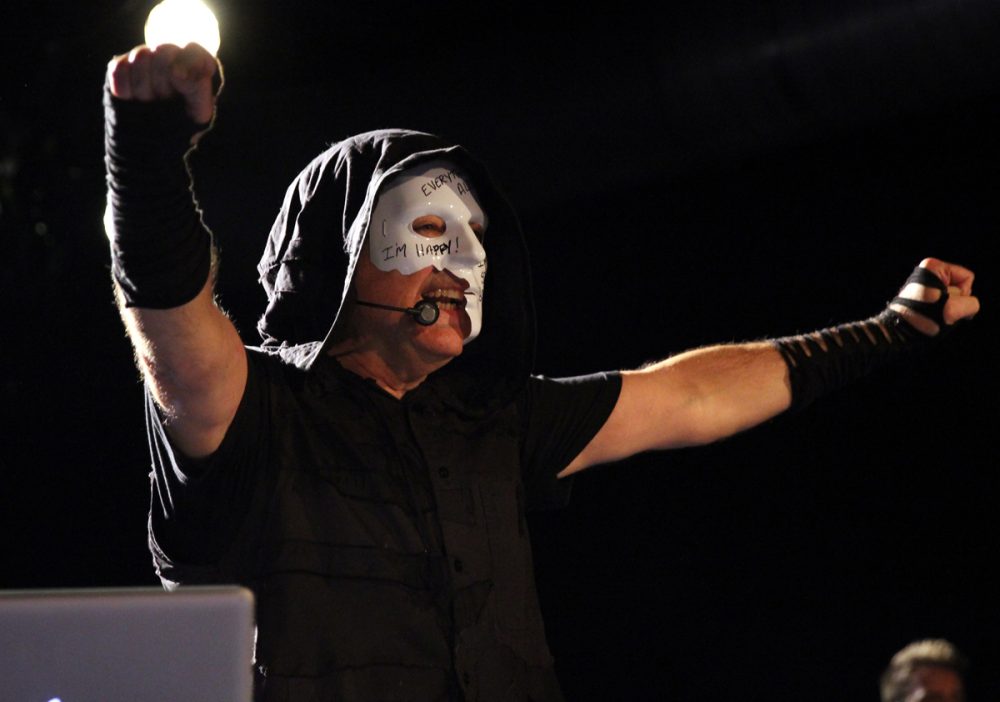 Everything worked tonight, but there were some songs that sounded even better than their album versions. "City of Destruction" proved why it was the lead single with its huge vocal harmonies and wall of sound. An extended, layered vocal part on my personal favorite track "The Ways of a Fool" was very welcome, and I got the feeling that everyone in the band enjoyed performing it. The highlight of the night, though was a song I wasn't expecting to enjoy as much as I did. It came at the end of the first set with "Breath of Angels", a song that sounds lifted from the Testimony sessions. The intro was extended slightly to allow Neal to search "there through the trees" with a prop flashlight. His voice cracked a few times and his eyes watered as he sang of seeing his father smiling in the distance. As the gospel-style background vocals kicked in, it felt like we were all at church together, celebrating the baptism of a close friend.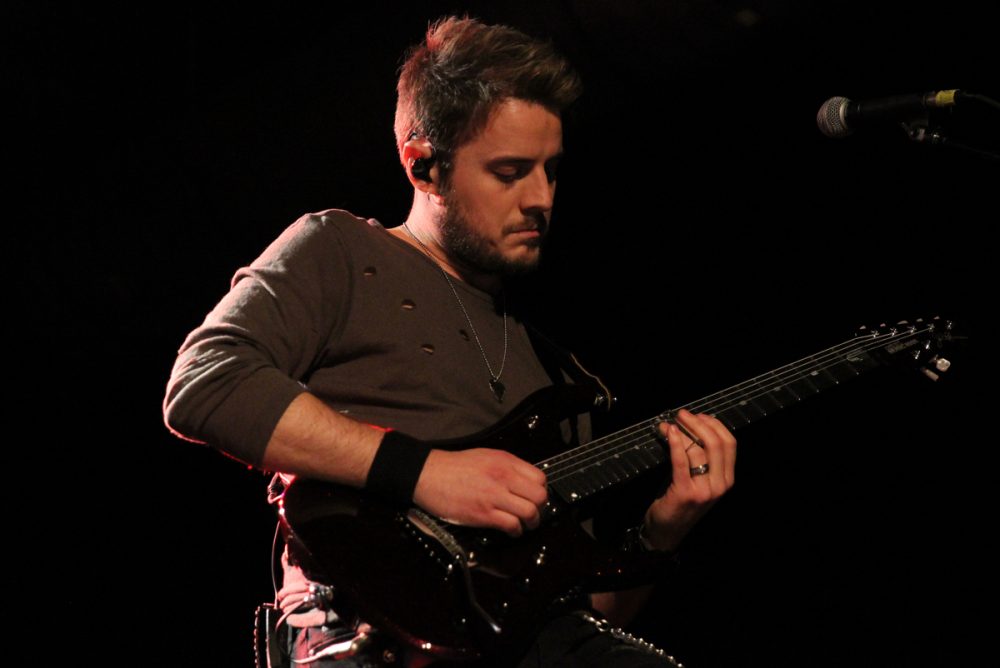 I must also mention Eric Gillette's evolution as a guitarist. From playing second fiddle to Adson Sodré in 2012, to being forced to learn his lead parts when Adson couldn't get a visa in the Spring of 2013, to his blistering guitar solo on "The Door" at MorseFest 2015, to tonight where he didn't miss a single note on multiple, complex solos, all without breaking a sweat, Eric has officially reached rock god status in my opinion, and it couldn't have happened to a nicer, more humble guy.
Other highlights included Mike's lead vocals on "Draw the Line", Eric's guitar solo on "The Slough" (with enough whammy bar flutters to make a man cry), Bill's vocals and keyboard solo on "Slave to Your Mind", Eric's high-pitched scream vocal on "The Man in the Iron Cage", Neal's hilarious lyrical changes on "Sloth", the "Queen '39 style" performance of "Freedom Song" with Bill on mandolin and Mike on tambourine, and Randy's Entwistle-inspired bass solo on "I'm Running." Further, having songs that feature Neal, Eric, Bill, and Mike on lead vocals gives the band an extra depth and range that few other bands can claim.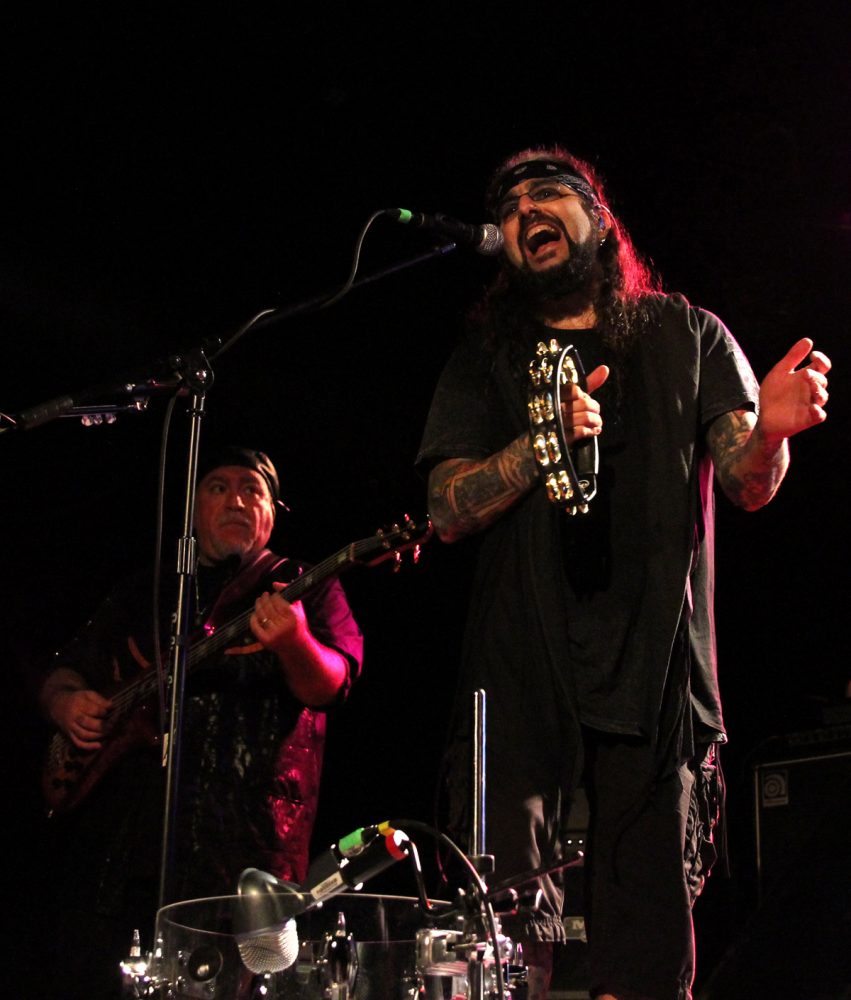 The last 25 minutes of the album, beginning with "The Mask", were simply breathtaking. I stopped taking notes and just tried to take it all in. If you have the opportunity to experience it in person, I can't recommend it highly enough.
Of course, we all knew what the band would play for the main set, but the question of what they would play for an encore was a mystery and a hot topic of discussion on all the Facebook forums (Warning: Spoilers ahead). No, we didn't get "Seeds of Gold" or "So Many Roads", and while what we got instead was less of a surprise, it was still very good. It's also understandable considering the band already had to learn 1 hour and 47 minutes of new music. So, what did they play for an encore?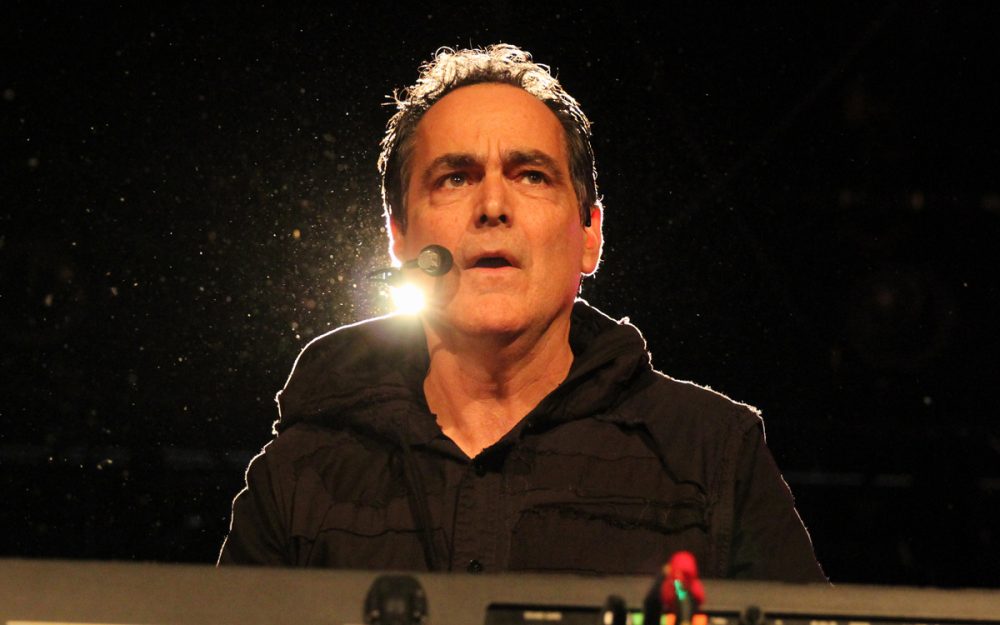 The band opened with an extended version of "Momentum", lovingly referred to by resident Prog superfan Cesar Mendiburu as "Morementum." They also surprised the crowd by pulling out "Agenda", the black sheep track from The Grand Experiment, which worked very well live. The show ended with "The Call", one of the strongest moments from their previous tour when it was the opener instead of the closer, which brings me to my final point.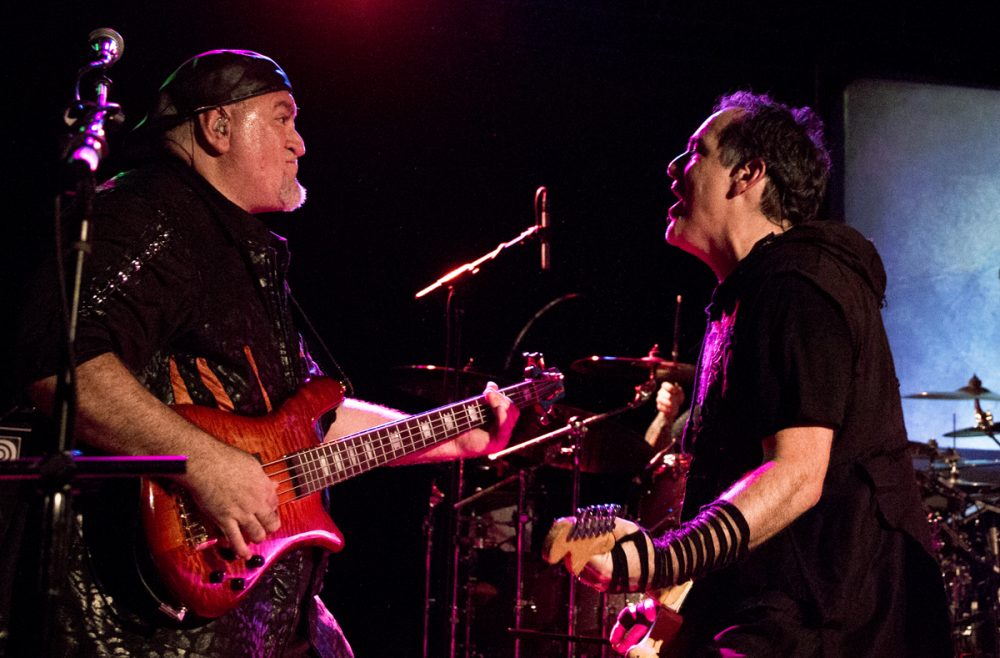 Tonight felt like the last page of a great book – one that I haven't been able to put down these past few years. Of course, there will be more books in the series, but this book, the one that started in 2012 with a new band playing "Momentum" to a small crowd in a big room in Nashville, now ends with them returning to the same venue and playing that same song to a much larger crowd. The Neal Morse Band have come full circle, and in that journey, they have cemented themselves as one of the best bands in the history of Progressive Rock.