Dream Theater Concert Review
November 4, 2017
Peoria Civic Center Theater, Peoria, Illinois
Images and Words by Jon Fiala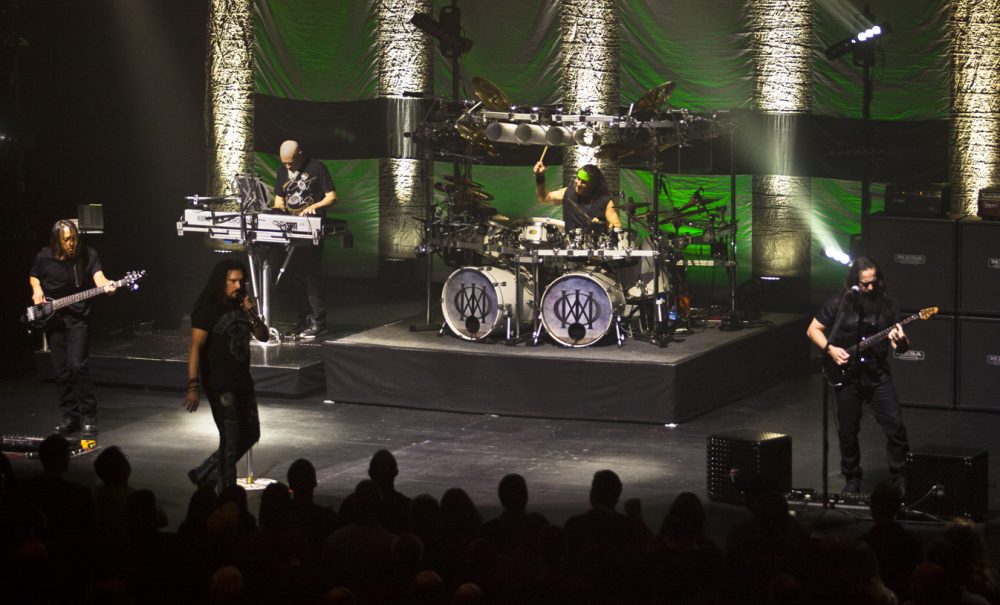 1992 was a good year for prog. It was in the middle of a rebirth after the peak 1970's Yes, Genesis and King Crimson and then once again in the '80s. Arguably the primary reason in the US for this new interest was Dream Theater's album Images and Words. I was lucky enough to catch them on the tour supporting that album's release tour in February, 1993 at Mississippi Nights in St Louis, which was the premier stop of upcoming bands in that era during the 80s and 90s. Many days were spent cranking that CD in my roommate's car with the subwoofer blasting out the double bass like machine guns.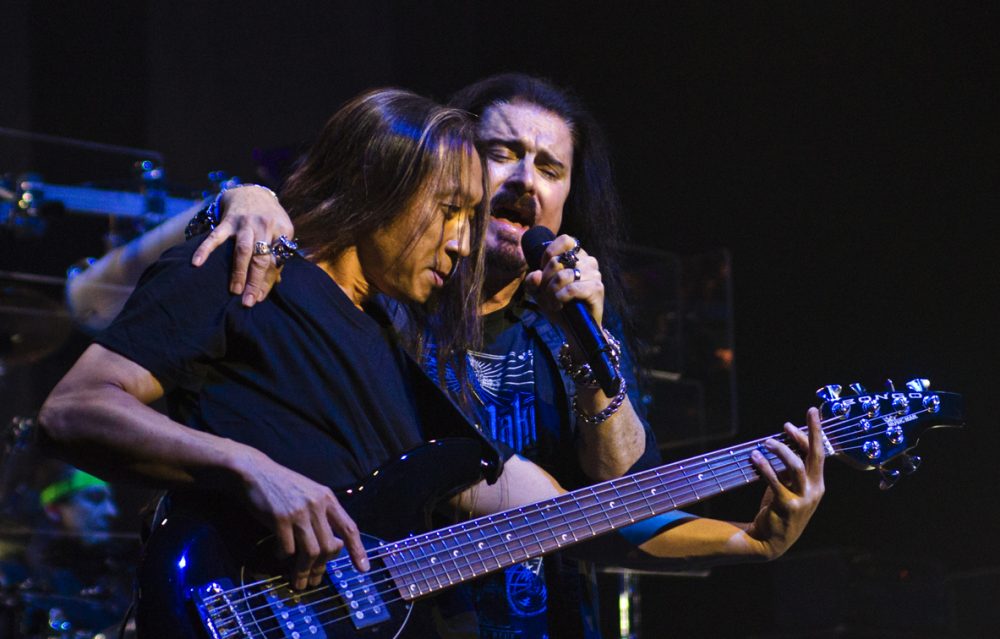 Dream Theater is at the end of their second continuous year of touring; this time in celebration of the 25th anniversary of their breakthrough album, Images and Words, playing it in its entirety. On Saturday, November 4, the prog metal icons played in Peoria, Illinois for the first time, bringing their very tight, polished 3-hour show to the Peoria Civic Center Theater. The near capacity crowd stood loud and proud the entire night. All band members performed to their highest peak. Vocalist James LaBrie, who is often unfairly tasked with the burden of making or breaking a Dream Theater show, was definitely on. All four instrumentalists, guitarist John Petrucci, keyboardist Jordan Rudess, bassist John Myung and drummer Mike Mangini have long been known for their virtuosity, and this evening, they lived up to those very high expectations.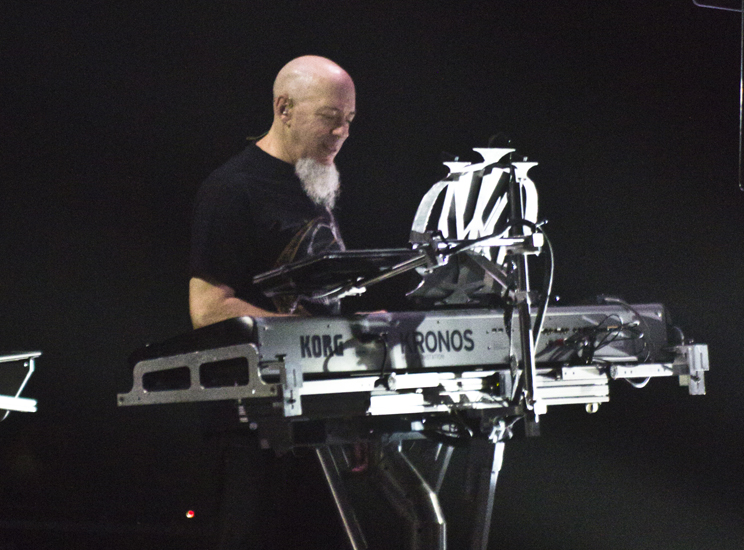 The first set consisted of songs from their catalog, most of which were digging deep. "Dark Eternal Night" (Systematic Chaos), "Hell's Kitchen" (Falling Into Infinity), and "As I Am" (Train of Thought). The only two Mangini-era showings were "The Bigger Picture" (Dream Theater) and "Breaking All Illusions" (A Dramatic Turn of Events).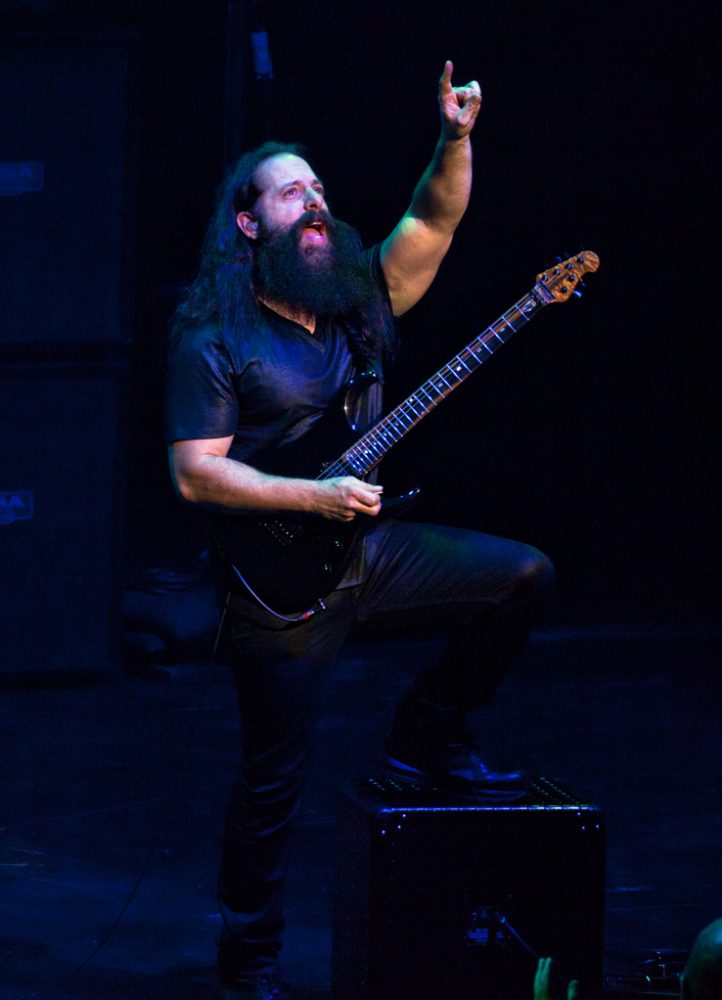 In celebration of Images and Words, they included two songs in the first set that were from that era which didn't ever make it on any official release. Instead, they were both on an official fan club release, Cleaning out the Closet. The songs were "Don't Look Past Me," and, a personal favorite, "To Live Forever." The version of that song on their first video release from Tokyo in 1993 had a sweet Petrucci solo outro that still sticks in my mind every time I hear it.
The second set was what most people had been anticipating, the entire Images and Words played in order. The intro was a series of songs clips from all genres of music that were popular in 1992 played as if changing radio stations. It concluded with their local Long Island radio station DJ introducing "Pull Me Under." Thus began the long awaited run through the monumental album.
"A Change of Seasons" was the lone encore tune, but a 23-minute song is longer than most encores, so it was more than satisfying. It was a great way to end the time traveling evening with a track was originally supposed to be on "Images and Words," but had to be released a few years later as an EP.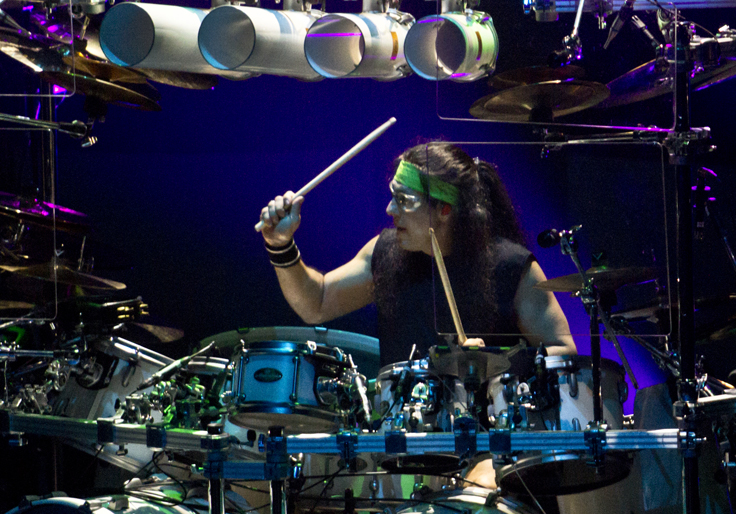 The musicians all had their own spotlighted solos, starting with bassist John Myung's tribute to one of his bass heroes, Jaco Pastorius, doing his solo, "Portrait of Tracy." John Petrucci extended his solo on "Take the Time" to showcase his virtuosity. Mike Mangini's solos are always breathtaking as he showcases his once held record of fastest drummer skills in the middle of "Metropolis." Jordan Rudess, celebrating his 61st birthday, had a beautiful piano spot that led into the melodic "Wait for Sleep."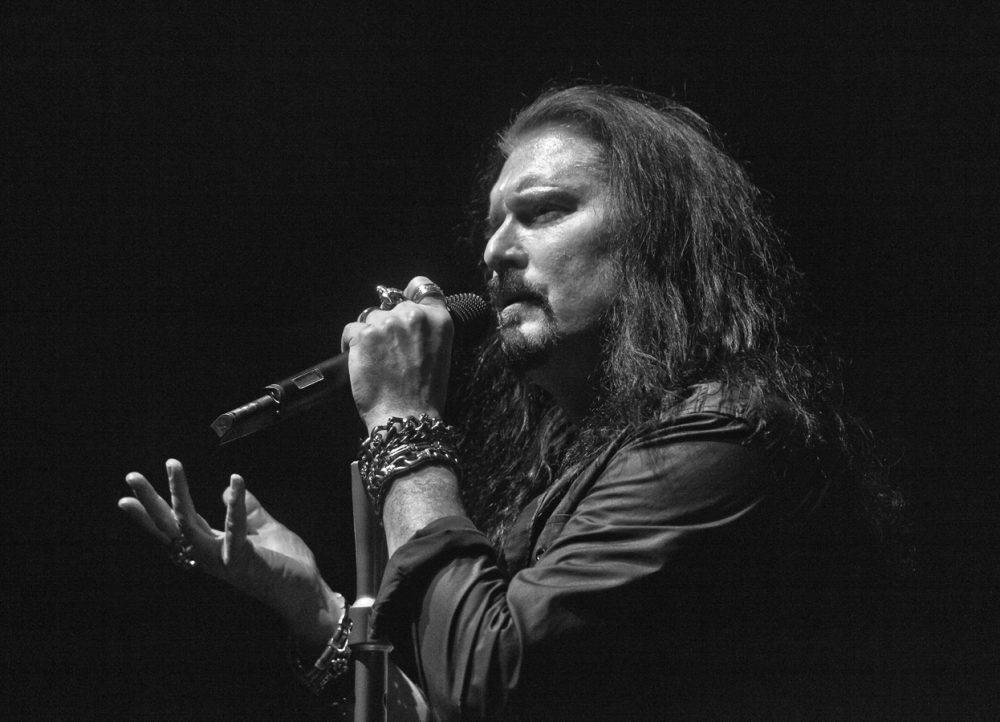 James LaBrie reminisced with the audience on his memories of touring in 1992 in support of "Images and Words." One that sticks out for him was on that relentless touring schedule, then-keyboardist Kevin Moore got pulled over for driving 110 mph in Montana. Their touring luxuries have significantly increased, and so has their stage show. However, after seeing last year's "Astonishing" tour with the video screens covering the stage, this setup was much more stripped down, allowing us to concentrate on the music and the amazing talent of some of the top musicians in their field.
It was an evening of pure celebration of a classic album. It was hard to do it justice with these "Images and Words" indeed. If you get a chance to see this show, take the time.
https://www.setlist.fm/setlist/dream-theater/2017/peoria-civic-center-theatre-peoria-il-4be35b6a.html
Get the new book Essential Modern Progressive Rock Albums: Images and Words Behind Prog's Most Celebrated Albums: 1990-2016 which includes Images and Words and other albums by Dream Theater.