Essential Modern
Progressive Rock Albums
This soft-cover coffee table book includes over 280 pages featuring exclusive interviews, full color images of the artists live, 
​original press photos, and brilliant album cover art from some of the greatest albums from 1990-2016
To buy the book please visit our new store:
https://progreport.com/product/essential-modern-progressive-rock-albums/
​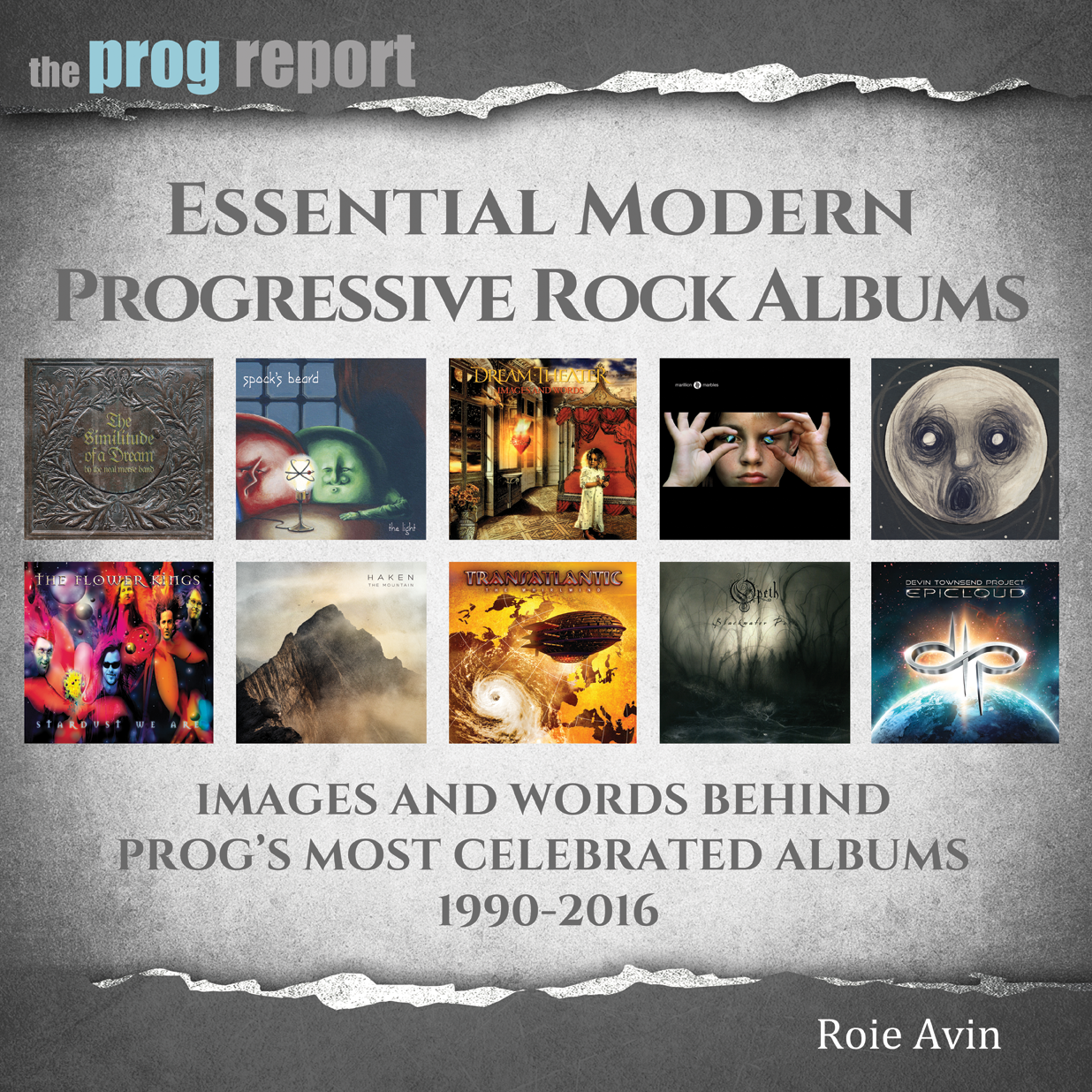 "The last 25+ years have been an incredibly fruitful period for progressive music, as this books indicates. The albums chosen here represent some of the most exciting music created in the modern progressive period, and it's only right that they claim their moment in the spotlight."  Jerry Ewing, Prog Magazine
Featured in the book are prolific and pioneering artists such as Dream Theater, Porcupine Tree, Opeth, Spock's Beard, Marillion, The Flower Kings, Enchant, Fates Warning, Queensryche, and Big Big Train, along with more recent bands like Haken, Karnivool, Riverside, Between the Buried and Me, and The Dear Hunter, among the more than 30 bands included. Drawing on original interviews with band members such as Mike Portnoy, Neal Morse, Steven Wilson, John Petrucci, Mikael Åkerfeldt, Roine Stolt, Pete Trewavas, and dozens more, the book offers an in-depth look at the stories behind the albums that shaped the next wave of progressive rock. This book focuses solely on bands that carried the mantle of the genre's initial '70s explosion, artists that expanded the genre further, incorporating new sounds and elements to reach new audiences worldwide.  
© Royal Avenue Media.  All Rights Reserved.