The Mute Gods, the trio that includes Nick Beggs (Steven Wilson, Steve Hackett), Roger King (Steve Hackett) and Marco Minnemann (Joe Satriani, Aristocrats) will return with their forthcoming second album '…tardigrades will inherit the earth' on February 24th, 2017. Following the release of 2016's debut album 'do nothing till you hear from me', and a Progressive Music Award 2016 win in the Vanguard category, the trio deliver adventurous rock effort infused with timely perspectives on the state of religion, politics, media, and the environment.
The Mute Gods examine these and other major queries facing our planet on its second album for InsideOut Music. It's a darker, deeply thought-provoking follow-up to its acclaimed 2016 debut recording 'Do Nothing Till You Hear From Me'. It picks up from where the first album left off, with its examination of societal control mechanisms, and looks at the inevitable outcomes should we continue down dark, dogmatic pathways. Musically, the album is an expansive rock effort with a heavier, more metal-oriented focus than its predecessor, yet steeped in melodicism and addictive hooks.
Nick Beggs had this to say:
"I know I'm not the only person who feels the way I do," says Beggs. "Other people understand the state of the world and what's at stake as we make one terrifyingly bad decision after another. This album asks people to take off their rose-tinted spectacles and consider the reality facing us. At this point in my career, I feel strongly that it's important to use music as a vehicle for truth, not just feel-good entertainment."
The album will be available as a limited edition CD digipak (with bonus track), gatefold 2LP + CD & digital download.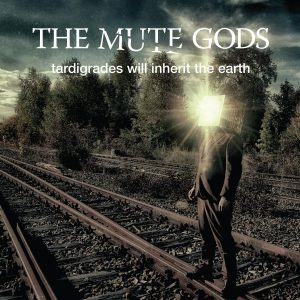 The full track-listing is below:
1. Saltatio Mortis
2. Animal Army
3. We Can't Carry On
4. The Dumbing Of The Stupid
5. Early Warning
6. Tardigrades Will Inherit The Earth
7. Window onto the Sun
8. Lament
9. The Singing Fish Batticaloa
10. Hallelujah (bonus track)
11. The Andromeda Strain
12. Stranger Than Fiction