Singer Nad Sylvan has been touring with Steve Hackett for years performing Genesis classics and receiving tons of praise for his brilliant interpretations on the songs. He has also released several great solo albums in recent years. His latest Spiritus Mundi is out on April 9th. On this new podcast, Sylvan talks about his latest solo album, touring with Steve Hackett performing Genesis songs, and helps us put together the Ultimate Genesis Album. Spiritus Mundi is out on April 9th.  Get the new album here:https://nadsylvanmusic.lnk.to/SpiritusMundi
(Audio Note: there is a beep that happens in the background when Nad speaks in the first 10 minutes)
For the full audio click the podcast link or download the podcast on
iTunes · Google· Stitcher · PodBean • Spotify
Subscribe to the podcast to automatically receive future podcast episodes.
You can also subscribe to our YouTube channel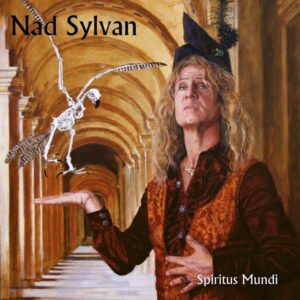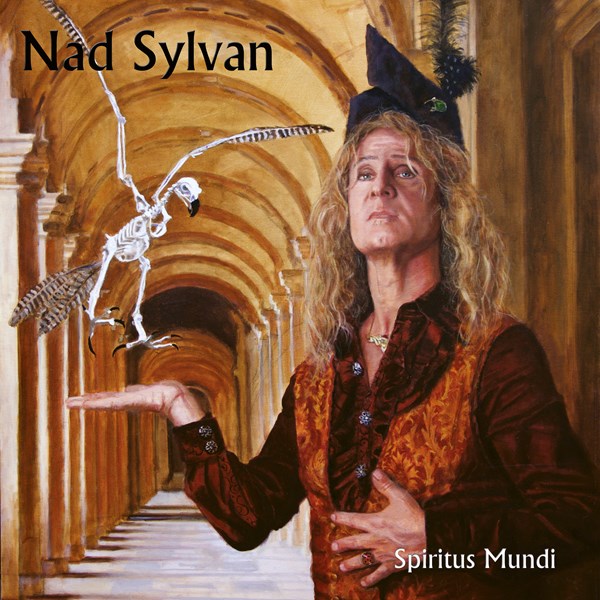 "Spiritus Mundi" tracklisting:
1. The Second Coming (7:00)
2. Sailing to Byzantium (6:41)
3. Cap and Bells (4:47)
4. The Realists (2:18)
5. The Stolen Child (4:58)
6. To An Isle In The Water (4:36)
7. The Hawk (4:09)
8. The Witch and The Mermaid (1:57)
9. The Fisherman (5:28)
Bonus Tracks
10. You've Got To Find A Way (5:55)
11. To A Child Dancing In The Wind (5:08)
After the conclusion of the successful trilogy of albums following the tales of "The Vampirate" (2015's Courting the Widow, 2017's The Bride Said No, and 2019's The Regal Bastard), vocalist Nad Sylvan was considering a different approach for his next project. A surprise collaboration on his last album would serve as the inspiration for his latest release, Spiritus Mundi.
"After I had finished my trilogy, I thought what should I do now? Well, a couple of years ago, a songwriter by the name of Andrew Laitres asked me if I could sing on a song he was working on. It ended up on my previous album The Regal Bastard as a bonus track called "The Lake Isle of Innisfree." I was thinking I'd like to work with this guy again to see if we can come up with something together. So, I listened to some of his demos and I thought, why don't we develop these songs together into proper songs with great arrangements. I suggested this to him and he was in."
The album centers around the poems coming from Nobel Prize winning William Butler Yeats (1865-1939) and who Sylvan calls 'one of the finest poets to come out of Ireland.' The lyrics for "The Lake Isle of Innisfree" that I initially sang on the previous album are also from Yeats, so I just thought why not just use some really fantastic lyrics, so I don't have to write them this time. (laughs) It was just kind of nice not having to write the lyrics and focus solely on the music." As for the meanings in the songs, Sylvan prefers to leave those up to interpretation. "Yeats had a lot of double meanings to his poems and I'm yet to find out some of those, but just the sound of the words and the meaning that I could grasp, I thought was absolutely wonderful."