Photos by Jon Fiala Photography
It was a weekend of celebration at Morsefest 2023 on Aug 11th and 12th, in White House, TN.  While it might have seemed that last year was the last run for this long-running Neal Morse festival, it returned once again for the 10th time, but this time in a new, more intimate setting.  And as probably should have been expected, it was still a joyous affair bringing fans and friends together once again for a transcendent celebration of progressive rock and the music of Neal Morse.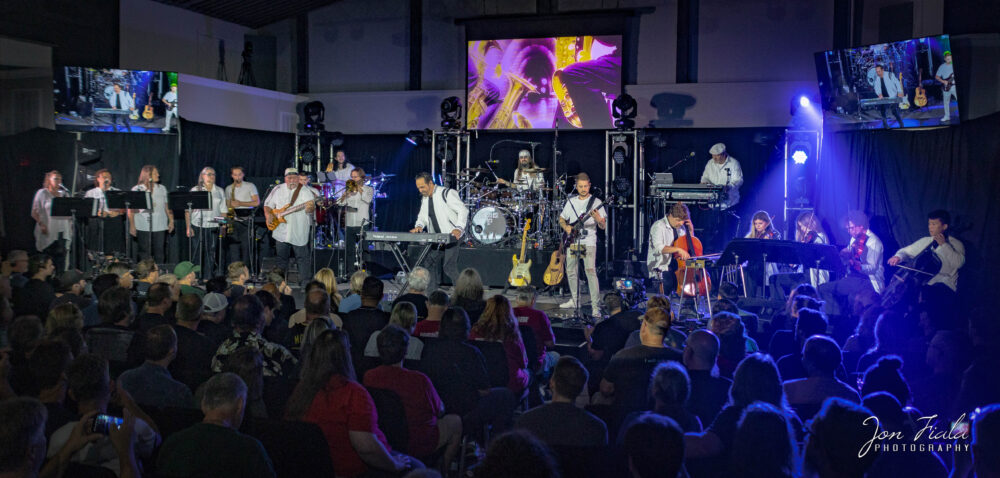 The atmosphere at Morsefest 2023 was electric, as enthusiasts from around the world gathered to witness the iconic Neal Morse Band perform the Neal Morse biographical albums "Testimony" and "Testimony 2." Friday, August 11th, was a journey through the deep emotions and intricate musicianship that defined the journey of Neal Morse, as it was the 20th anniversary of his first album post-Spock's Beard. Joined by NMB (Mike Portnoy, Bill Hubauer, Randy George, and Eric Gillette) the evening was full of breath-taking performances with emotional highs. There was a horn section, strings, and choir, as per usual at Morsefest, but these are the touches that make the performances at Morsefest so unique. 'Testimony' was performed in full at the very first Morsefest in 2014, so it was fitting on the album's 20th anniversary, to have revisit it again in such grand fashion and it lived up to its standing once again.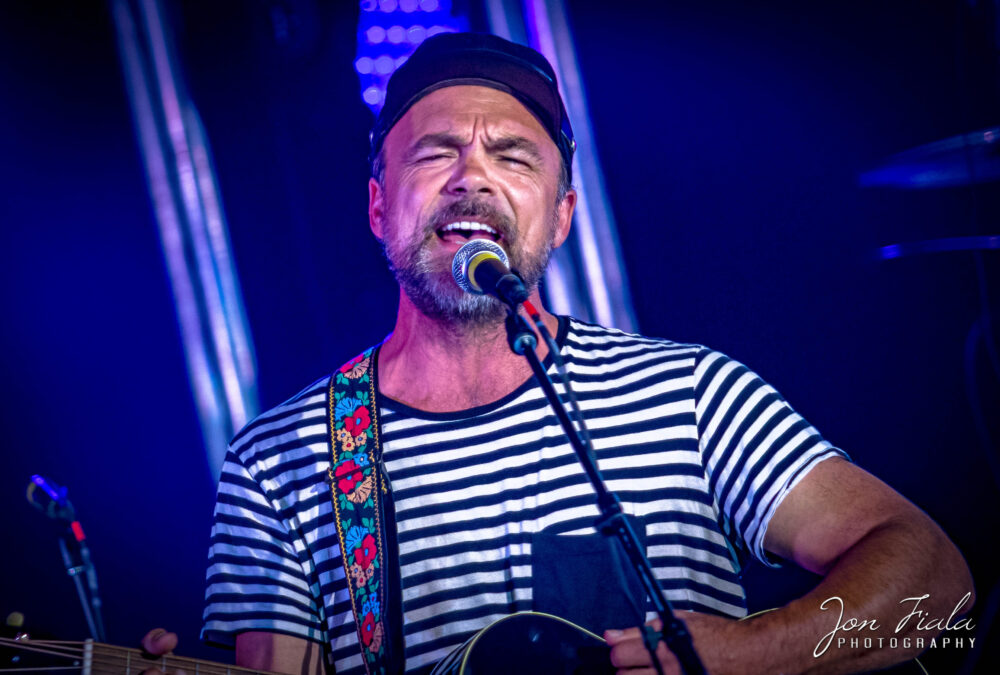 Prior to the main concert, Flying Colors' vocalist Casey McPherson took the stage to talk about his foundation 'To Cure A Rose' which aims to find a cure for his daughter's illness. Cruise to the Edge, in concert with Casey's foundation, was offering a free cabin on next year's ship through the sale of raffle.  A QR code to buy a raffle ticket was displayed while Casey played 2 songs 'The Storm" and "Peaceful Harbor." The raffle promotion totaled more than $15,000!
The following morning saw Neal with a different band lineup, that included his son Wil Morse, for the Inner Circle fan-club.  They performed stripped down versions of "We All Need Some Light", "Wind at my Back", and even part of "Stranger In Your Soul" to an ecstatic audience.  Neal also performed a selection of songs from his new release "The Dreamer: Joseph, Pt.1." It was a great way to start the day.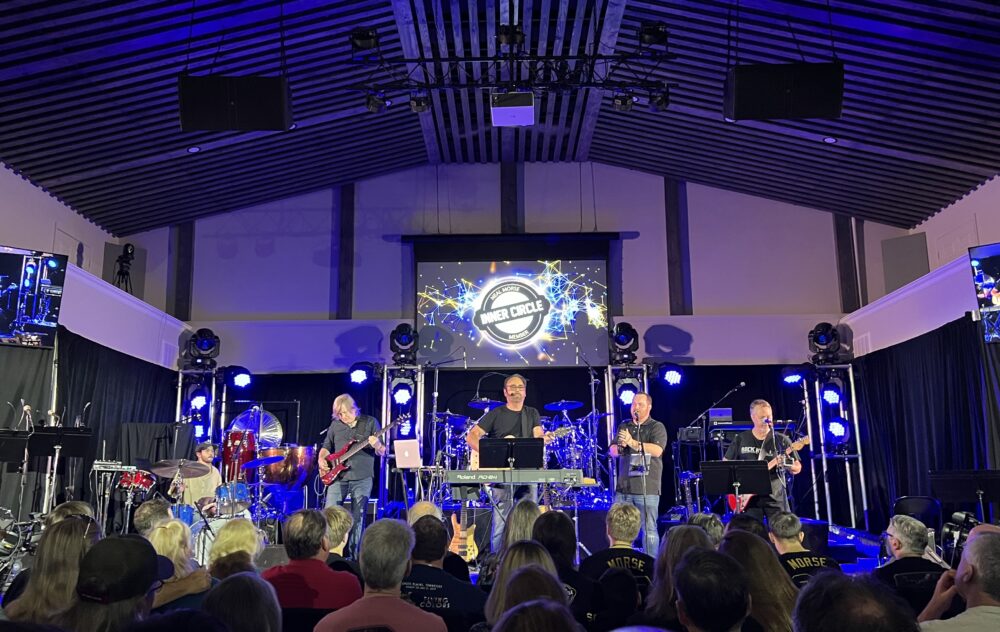 Saturday night further elevated the experience, as the band embarked on a sonic adventure through the seminal "The Healing Colors of Sound" suite from Spock's Beard, which was a wonderful surprise, especially to longtime Spock's Beard fans. The inclusion of two tracks from Disc 2 of  "Testimony 2," including the epic 30-minute odyssey "Seeds of Gold," displayed the band's musical virtuosity and left the crowd in awe. The addition of fellow Prog Reporter, vocalist Kyle Graves, joining the Neal Morse Band on stage to perform "Supernatural," was a delightful twist that underscored the camaraderie within the attendees, as one of their own had a moment in the sun.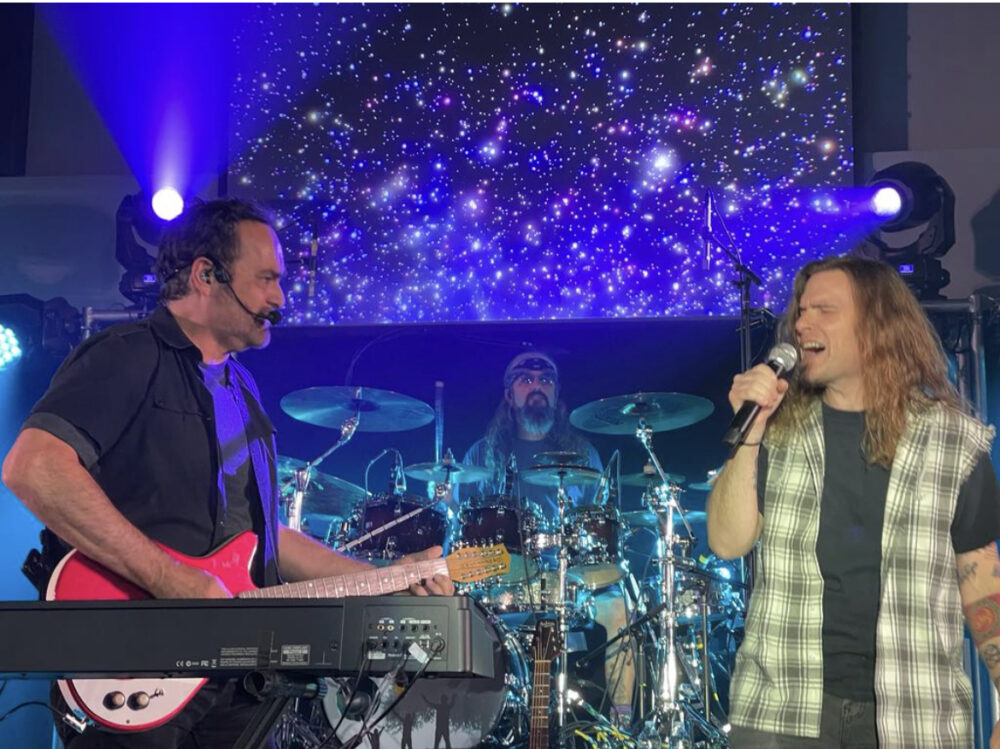 The full performance of 'Testimony 2' followed and it was intense, emotional, and brilliant.  Neal was as energized as he has ever been.  Mike Portnoy, Bill Hubauer, Randy George, and Eric Gillette were all as stellar as ever, each displaying moments of stupendous playing and helping to lift the music even higher.  The choir and strings led by Gideon Klein are always a great addition to Morsefest and they were once again on this evening. Highlights were the ever-challenging "Time Changer", "Jayda" (not a dry-eye in the house) , and the epic ending "Crossing Over/Mercy Street." After nearly 3 and a half hours, the band returned to perform an encore of "Reunion" and "King Jesus" from the One album.  It was an exhausting but magnificent evening, one that will remain in the forefront of the attendee's memories.  Following the performances, Neal called up what seemed like 100 people who all helped contribute to make this event what it was, especially Amy and Joey Pippin, who spearhead this event every year.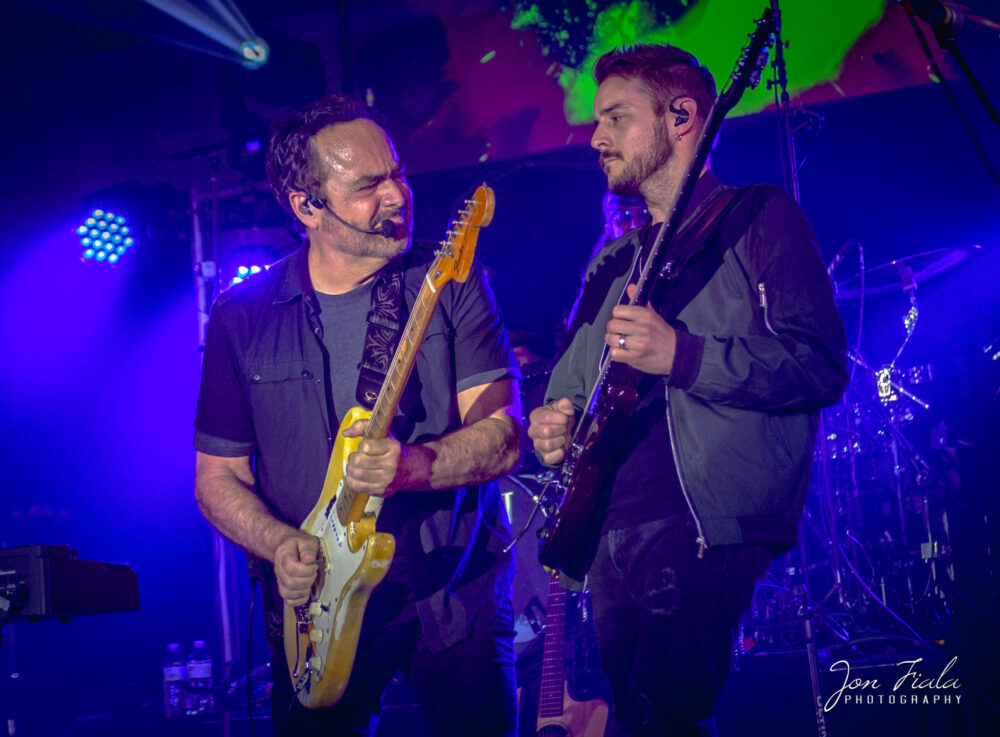 With 4 hour concerts, VIP meet and greets, dinners, and gatherings with unparalleled access to these incredible performers, each Morsefest weekend is an unforgettable experience. This 10th Morsefest and the 20th-anniversary celebration of "Testimony" was all that and more. The new setting only enhanced the sense of closeness between artists and their devotees, allowing for a deeper connection with the music and its creators.  We weren't sure if it would happen again, but it did, and those who were there are truly grateful to have experienced it.  Let's hope is keeps on going.