Marillion have revealed the details for their 20th studio album 'An Hour Before It's Dark due out on March 4th, 2022. A first peek into the album is available as of now with the single "Be Hard On Yourself" which you can listen to here:
https://Marillion.lnk.to/BeHardOnYourself
"Despite the seemingly bleak contemplations across this album – the virus, our mortality, medical science, care, AND Leonard Cohen (ha ha) – the overall feeling of the music is surprisingly upbeat. I think the band are as on form as they ever were really, and the addition of Choir Noir has added another new soul and colour to things" – H
Like its predecessor, 2016's critically acclaimed and chart-topping album "F*** Everyone And Run (F E A R)", "An Hour Before It's Dark" was recorded at Peter Gabriel's Real World Studios, which also provided the perfect backdrop for the carefully chosen selection of behind-the-scenes footage in form of a documentary on the making of the album and a performance of "Murder Machines" from Real World that will be released together with the album.
Marillion are currently on the road with the "Light At The End Of The Tunnel" tour in the UK, which will be followed by several Marillion weekends until summer 2022 and a major European tour in autumn 2022.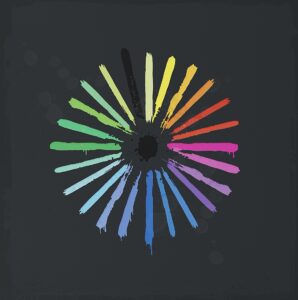 The album is available as CD+DVD Digipak / CD Digipak / Jewelbox CD / Blu-ray Softbox / 2LP Gatefold / Ltd. Coloured 2LP (Orange) here: https://Marillion.lnk.to/AnHourBeforeItsDark
Tracklisting:
1.Be Hard On Yourself
2.Reprogram The Gene
3.Only A Kiss (Instrumental)
4.Murder Machines
5.The Crow And The Nightingale
6.Sierra Leone
7.Care