King Crimson guitarist and vocalist Jakko Jakszyk joins the podcast to talk about his new solo album Secrets & Lies, the great musicians he has had a chance to work with, touring with King Crimson and more.
For the full audio click the podcast link or download the podcast on
iTunes · Google· Stitcher · PodBean • Spotify
Subscribe to the podcast to automatically receive future podcast episodes.
Read our review of Secrets & Lies here.
King Crimson's Jakko M Jakszyk is set to release his forthcoming new solo album 'Secrets & Lies' on October 23rd, 2020. The album features Jakszyk joined by his King Crimson bandmates Robert Fripp, Gavin Harrison, Tony Levin & Mel Collins, as well as appearances from John Giblin (Peter Gabriel, Kate Bush, Simple Minds), Mark King (Level 42), Peter Hammill (Van der Graff Generator) and noted British comedian Al Murray.
'Secrets & Lies' will be released as a Limited CD+DVD Digipak (featuring 5.1 mix), Gatefold LP + CD & as Digital Album. The cover art was created by Sam Chegini, with design by Phil Smee, and you can find the full track-listing below: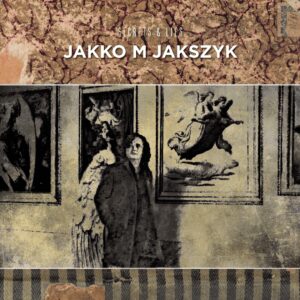 1.Before I Met You
2.The Trouble With Angels
3.Fools Mandate
4.The Rotters Club is Closing Down
5.Uncertain Times
6.It Would All Make Sense
7.Secrets, Lies & Stolen Memories
8.Under Lock & Key
9.The Borders We Traded
10.Trading Borders
11.Separation
Order here: https://jakkomjakszyk.lnk.to/SecretsLies