Prog metal pioneers Fates Warning released their new 13th studio album 'Long Day Good Night' on Nov, 6th, via Metal Blade Records. On the podcast, singer Ray Alder returns to talk about the new album, dealing with lockdown and his hopes about touring again soon.
Check out our review of the new album here.
For the full audio click the podcast link or download the podcast on
iTunes · Google· Stitcher · PodBean • Spotify
Subscribe to the podcast to automatically receive future podcast episodes.
'Long Day Good Night' features guest appearances from touring guitarist Mike Abdow, who contributed some solos, plus Porcupine Tree/The Pineapple Thief drummer Gavin Harrison plays on "When Snow Falls" while "Under The Sun" sees the band incorporating a full string section for the first time.
Tracklisting: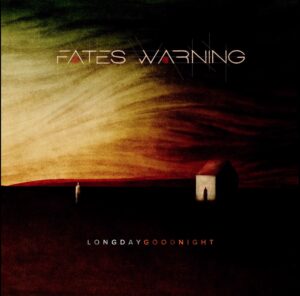 1. The Destination Onward
2. Shuttered World
3. Alone We Walk
4. Now Comes the Rain
5. The Way Home
6. Under the Sun
7. Scars
8. Begin Again
9. When Snow Falls
10. Liar
11. Glass Houses
12. The Longest Shadow of the Day
13. The Last Song
Order the album here: https://metalblade.com/fateswarning/