Concert: The Reign of Kindo
Venue: The House of Blues, Dallas, TX
Dates: 8-23-19
Review and Photos by Daniel Levy
The Reign of Kindo has been all around the US this summer with a headlining tour in support to their most recent release Happy However After. I had the opportunity to watch them perform at the House of Blues in Dallas to see the "kings of the unexpected" live again. Before they even hit the stage, the audience was introduced to some wonderful performances with opening acts by Adrian Bellue (not Belew!), Sirintip and Kindo's own Rocco from the Snow. Each of them felt very distinct from each other, creating a good contrast and warmed up the venue for the main act. When was time for Kindo to hit the stage, the energy in the room was already incredible. They opened the show with "Let Me Be" and everyone in the band already came in with enthusiasm and having fun right out of the gate.
The band has a very particular sound and they mix elements of rock with jazz, latin music and whatever else they feel at the time. This could be the recipe for disaster, but they make it work masterfully and on top of it they turn it into approachable music. Kindo has also admirable chemistry between all members, what's cool about this is that they have a rotating lineup between tours. Guitarist Amit for example, has only been with them for this tour but you'd never guess it by watching them.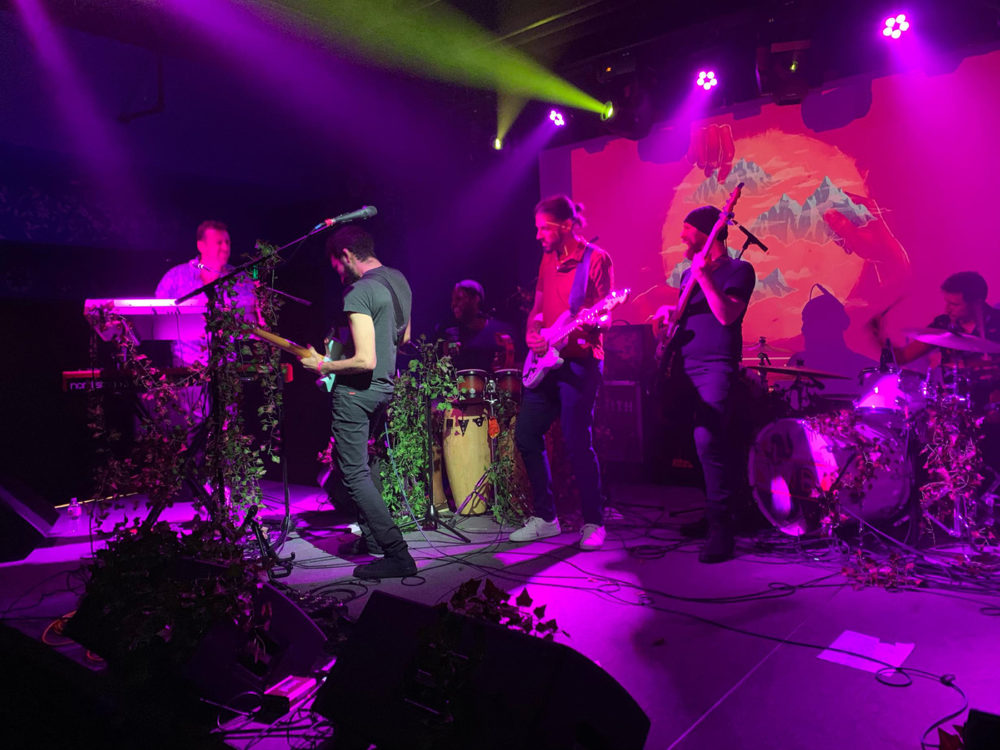 The setlist they chose was incredibly diverse covering a bit of every album in their catalogue. It was impressive to see how they managed to incorporate the brass sections, that are heavily used in songs from "Play With Fire", without having those instruments, but both Rocco and Amit perfectly covered it. Kindo also played one of their new songs that they release monthly through Patreon. As one of their supporters, it was fun to see it come to life on stage.
Joey's voice was sounding amazing all night – wonderful job as frontman and in sync with the band the whole time. Nailed all the higher notes in some challenging tunes like "Human Convention" and "Impossible World". He's one of the most gifted musicians around and it really was mind boggling to watch him sing some of these songs.
There were so many highlights, it becomes difficult to list but it was obvious that everyone there had lots of fun. Everybody was rocking out to "The Hero" and felt emotional when they played the cover of "Wicked Game". "Moments in Between", arguably their most popular song, had the whole audience singing along to every word. The encores were also fantastic as they closed with "I Hate Music" and "Just Wait", two songs that had everyone on their feet – especially on the percussion x drums duel between Rodney and Kendall. There wasn't one soul not smiling.
All in all, this was one the most fun I've had in a concert in a while – and that's what Kindo is all about. Good music and having a good time. They still have some tour dates left and even if you're not super familiar with their music, I couldn't recommend their concert enough. Bring some friends, get comfortable and have a great time!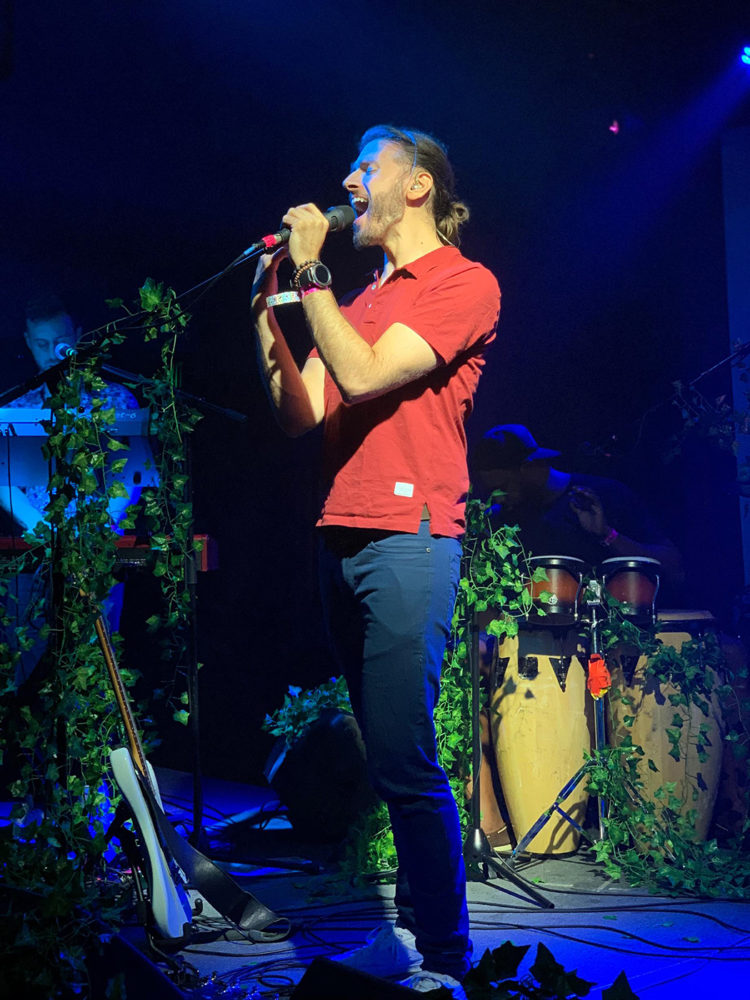 Live Lineup:
Joey Secchiaroli – Guitar & Vocals
Jeffrey Jarvis – Bass
Rocco Dellaneve – Keyboards & Vocals
Rodney Flood – Percussion & Vocals
Amit Peled – Guitar
Kendall Lantz – Drums
Setlist:
Let Me Be
Hold Out
Impossible World
Human Nature
Waiting on the Wind
Bullets in the Air
Romancing a Stranger
Return to Me
Something in the Way That You Are
Flowers by the Moon
Wicked Game (Chris Isaak)
The Hero, The Saint, The Tyrant, The Terrorist
Smell of a Rose
Moments in Between
Feeling in the Night
I Hate Music
Just Wait
08/24 – Nashville, TN @ True Music Room
08/25 – Atlanta, GA @ Masquerade
08/26 – Orlando, FL @ Soundbar
08/28 – Durham, NC @ Motorco Music Hall
08/29 – Washington, DC @ DC 9
08/30 – Philadelphia, PA @ Voltage Lounge
08/31 – Boston, MA @ Once Ballroom
09/01 – NYC, NY @ Mercury Lounge