Concert: Steve Hackett, Classic Hackett and Genesis Revisited
Venue: Parker Playhouse, Ft. Lauderdale, FL 4-14-16
Photos by: Larry Marano Photography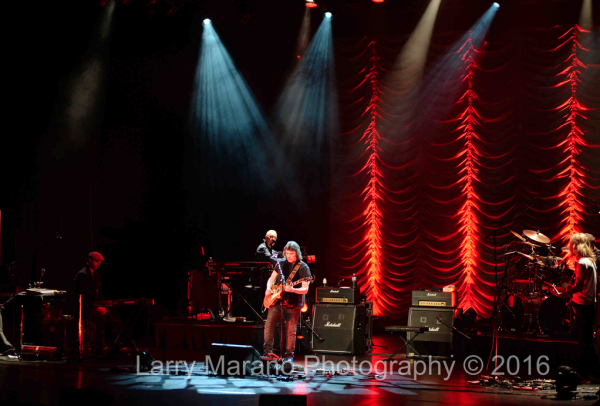 Steve Hackett, legendary guitarist of Genesis has been back on the road in support of his critically acclaimed album from 2015, 'Wolflight' and recently returned for a few more North American dates.  Mixing it up from his highly successful Genesis Revisited tour over the last few years, Hackett this time split the show into two halves, the first half focusing his solo work, and the second half playing a selection of classic Genesis songs from his time with the band.  With a stellar band and brilliant setlist, the show proved once again that Steve Hackett is one of the great musicians of all time and someone everybody should see live at least once.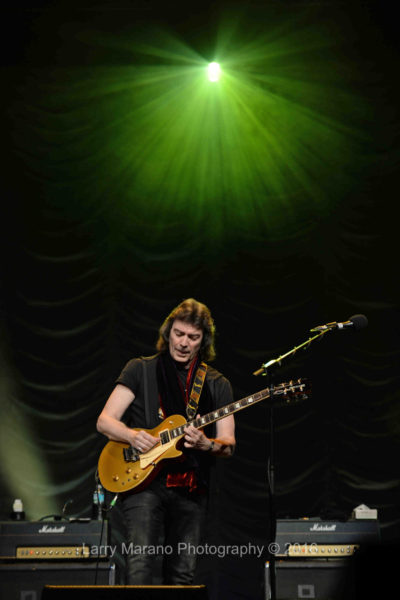 The first set opened with the title track from his classic 1979 solo album 'Spectral Mornings.'  The melodic drifting tune was a nice way to ease into the show before the band kicked in to the opening track from 'Wolflight', "Out of the Body" which was followed by "Wolflight" itself.  The band harmonies were studio quality and Hackett's lead guitar flawless.  The rest of the set featured a few more tracks from the same album, while the last few songs were drawn from his classic debut album "Voyage of the Acolyte" with "Ace of Wands" leading the way to a standing ovation from the crowd.
The band led by drummer/backing vocalist Gary O'Toole were in top form.  Newcomer to the group, Roine Stolt (Transatlantic/Flower Kings) took the role of bassist but also joined in on his more regular instrument, guitar for some of the Genesis tunes.  Keyboardist Roger King and multi-instrumentalist Rob Townsend both were spectacular, allowing for the band to gel while still shining when called upon.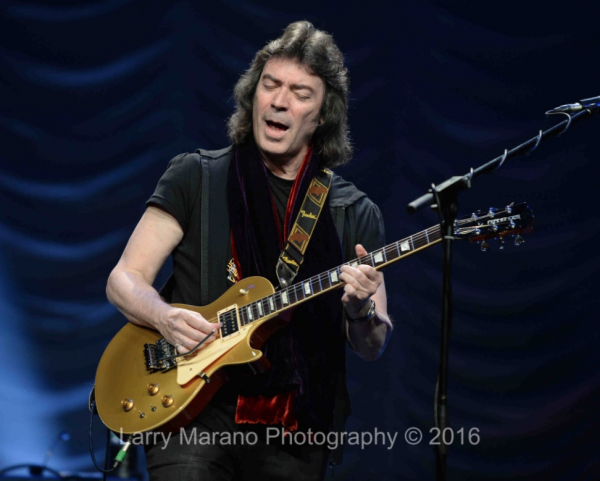 The Genesis portion of the show began with a few rarely performed songs, "Get 'Em Out by Friday" and "Can-Utility & the Coastliners" both which got the audience on their feet.  Vocalist Nad Sylvan, showed why Steve keeps bringing him along for the ride, his vocals a perfect blend of his own unique style and that of Peter Gabriel.  Major highlights here were "Cinema Show" which Steve has previously left out of his Genesis shows until this tour.  This was truly a jaw-dropping moment and one that would make any long time Genesis fan full of joyful nostalgia.  "Lamb Lies Down on Broadway" and "Musical box" closed out the set with the audience screaming "Now now now now!!!" in unison.  For encore, the band played another solo classic "Clocks" before offering a blazing rendition of "Firth of Fifth".
This was truly an incredible show filled with great musicians and timeless songs.  For 2 and a half hours the audience was transported to another place and time and I was lucky enough to be one of those people.  Don't waste an opportunity to see this man and his band perform if they come to your city.