Concert: Kansas 40th Anniversary Leftoverture Tour
Venue: Broward Center for the Performing Arts, Ft. Lauderdale, FL 11-12-16
Photos by: Larry Marano Photography
Kansas are riding a wave of resurgence this year with the release of their first studio album in 16 years and a tour supporting the 40th anniversary of their classic album 'Leftoverture'.  This comes a couple of years after a documentary called "Miracles Out of Nowhere" brought a renewed interest in the group that gave us such all-time classics like "Dust In the Wind" and "Carry On Wayward Son".  The band have been on a constant tour schedule over the last few years, and for good reason.  They kick ass live.  For anyone who has written this band off as a nostalgia band with few original members, seeing them live will absolutely change your mind.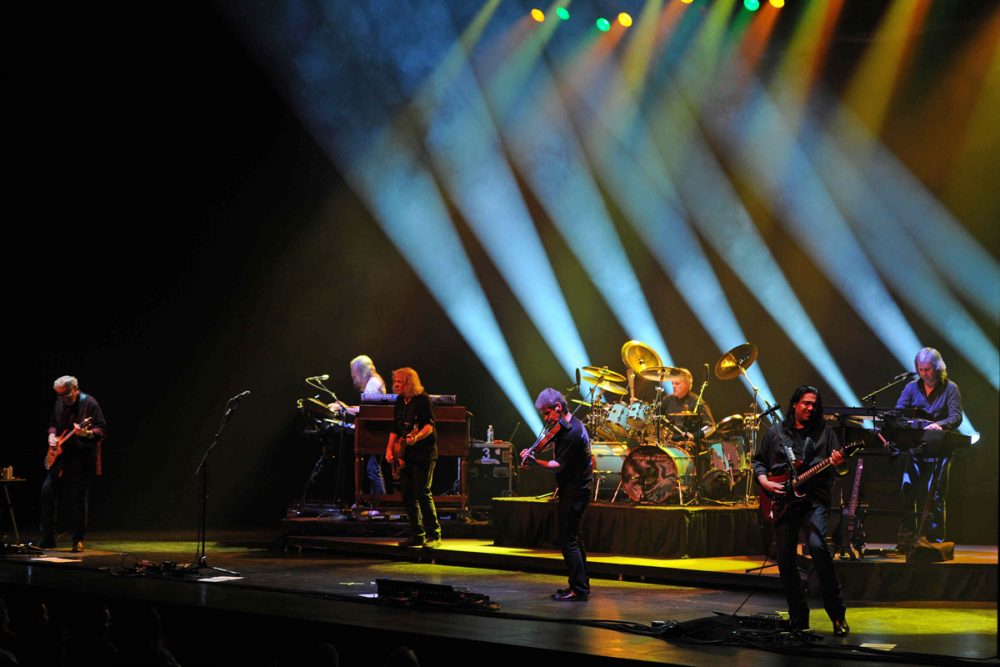 Yes, Steve Walsh is no longer with the band. Neither is much of the original lineup with the exception of drummer Phil Ehart and guitarist Rich Williams.   But much like Journey was able to do, Kansas have found incredible replacements in new singer Ronnie Platt and new guitarist Zak Rizvi and the results have been monumental.  Both bring a newfound energy and joy to the band and have opened up live shows to new songs that the band have not played in years.  Platt's vocals are effortless and soar with the grandeur that lies in the music. Rizvi is a solid rhythm and lead player who's presence is further felt in the studio, having co-written much of the new album, The Prelude Implicit, which is featured on this tour.  The band play 6 out of 10 songs from the album. And while that can be risky for a classic band to do, these songs are as good as any Kansas song from the 70s and fit right in with the rest of the songs.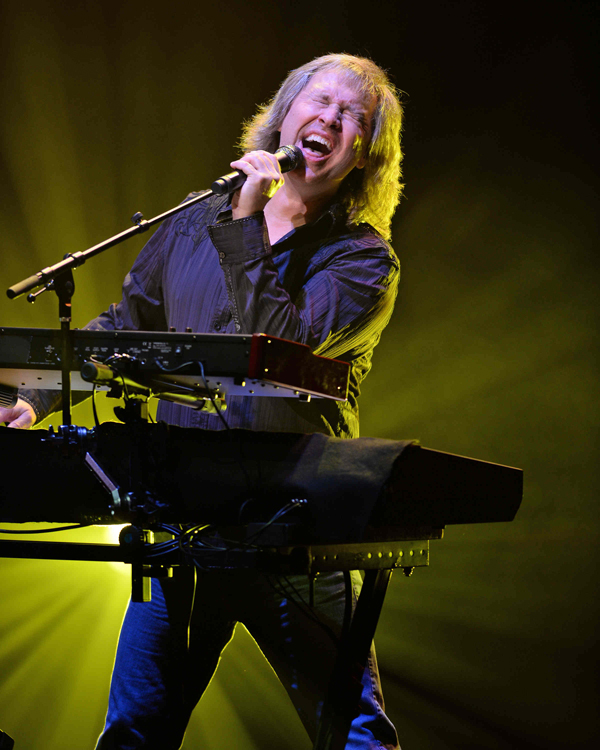 The show opens with a 5 song acoustic set filled with some rarities and a new track.  "Hold On" is the most recognized of the bunch. From there the group kick into the electric portion of the show with "Icarus 2" and "Icarus" both resulting in standing ovations.  They offer some hardcore fans a couple of treats with "Journey from Mariabronn" from the first album and "Lamplight Symphony" before settling into "Dust in the Wind".  The performances are flawless; not one note is out of time, no notes by accident. Violinist David Ragsdale is brilliant as he stands right up front, seemingly enjoying every note he plays with the upmost precision and emotion, while keyboardist David Manion, is solid on keys and background vocals.
The band then dive into the new album complete with a backdrop of the new album cover.  The 5 song stretch begins with the album's opening track, "With the Heart".  Bassist and emcee Billy Greer, introduces the new songs and then songs co-lead on "Rhythm in the Spirit". He is stellar throughout the show. They finish the set with "Section 60", an instrumental track that pays tribute to veterans.  The band show that respect by bringing a soldier on stage holding a folded flag.  Of course, everyone stood in reverence and than applauded.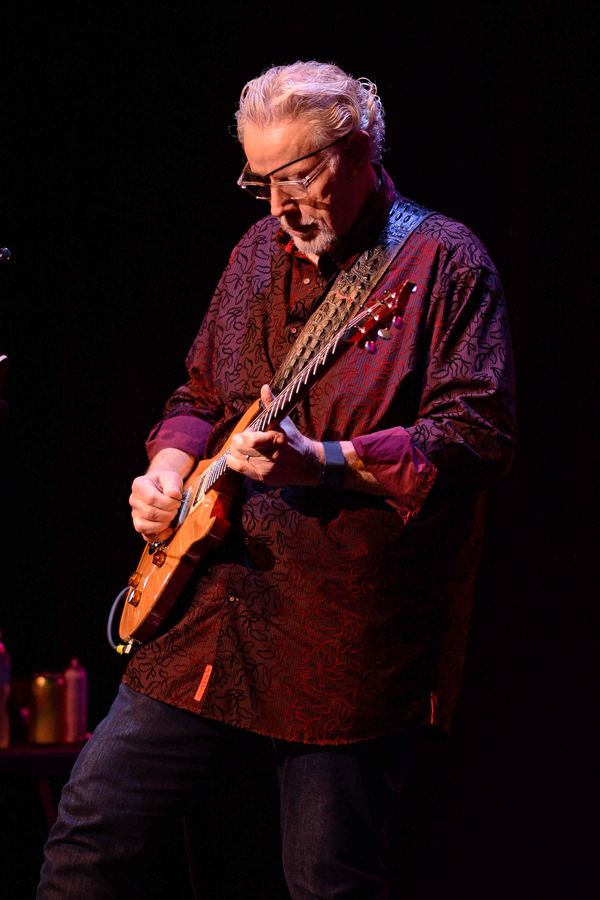 The band then really get things going with a performance of the entire 'Leftoverture' album in order, beginning with "Carry on Wayward Son", which of course got everyone on their feet.  Classics like "The Wall" and" Miracles Out of Nowhere" come off sounding like the iconic classic rock songs they are.  Phil Ehart's double bass drums on "Miracles" are impressive and jaw-dropping.  These guys shouldn't be playing this well 40 years later.  The show concludes with "Magnum Opus" which is still as huge as its title.  Platt surprised everyone by singing from the balcony seats, before the rest of the band destroyed on stage, Rich Williams shredding like he was still in 1975, and the rest of the band joining in.  They returned for an encore of "Portrait (He Knew) from Point of Know Return.
This was the show of a band that is nowhere near the end.  In fact, they sound newer and fresher than that have in years.  If they were a new band, they would get signed again today.  There is a reason some of these classic rock bands still demand audiences by the thousands decades after they first appeared.  They pay attention to detail, they stress over every note, rehearse till their fingers bleed, and take no fan for granted.  Kansas is that band. If you get a chance to see this band live now, don't miss it.
http://www.setlist.fm/setlist/kansas/2016/broward-center-for-the-performing-arts-fort-lauderdale-fl-43fa276b.html