Casey McPherson, vocalist for prog rock supergroups Flying Colors and The Sea Within, is pleased to announce the release of a new Alpha Rev album entitled 'Alpha Rev presents Cas.e Sessions, Volume 1.' Alpha Rev is the singer/songwriters own project that he has spearheaded since 2005. The album is a collection of songs written over the course of the last two years as part of the singer's monthly fan-subscription service, The Cas.e Sessions.
The album is available now on digital services and download here: https://alpharev.com/album/914652/cas-e-sessions-volume-1-music
You can see the lyric video for the track "My Evolution" here:
After recording and performing with bands for most of his career, Casey McPherson wanted to do something outside the box, a more in-depth artistic look into life for him… so, he started a music and video experience called the Cas.e Sessions. The Cas.e Sessions explores creating songs around a relevant topic or experience and documents the whole process. Every month, the members of the Cas.e Sessions get a new song, a short documentary around the song, and an online live show, which has allowed McPherson to make a record completely independent, fully funded by the members.
Casey had this to say about the song and album:
"'My Evolution' captures a lot of what I've learned from Flying Colors. I also ended up playing every instrument on the recording so that was a fun challenge. You won't know what you're capable of until you try!
I didn't intend to release the Cas.e Sessions Volume 1 to the general public, just to the Cas.e Sessions members, mostly because I recorded each song in a day and wasn't thinking about how it would be received. Maybe that was a good thing? Looking back, I'm very proud of the journey it takes you on!"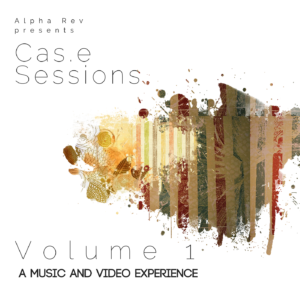 Tracklisting:
1.Changeling
2.My Evolution
3.I'm a Refugee
4.White Matter Recess
5.Everyone's Charade
6.You Are the Peacemakers
7.Song of Aleppo
8.Write Your Name
9.Help Me
10.Stillness for Humans
Casey McPherson is a singer/songwriter who began his recording career with the band Endochine in 2004. A year later he formed Alpha Rev and found success in the pop/alternative world with that band's second album New Morning and that album's title track. "New Morning" was added on VH1, and it became a top 10 hit on the AAA radio charts, as did "Sing Loud" from the 3rd record "Bloom."
In 2012, he was approached by Flying Colors manager Bill Evans at the suggestion of drummer Mike Portnoy, who was a fan of McPherson's band Endochine. The singer joined Portnoy, Neal Morse, Dave LaRue and Steve Morse in Flying Colors, who released their debut album in 2012 and the follow-up Second Nature in 2014. This unexpected entry into the world of progressive rock introduced McPherson to a whole new audience. In 2018, he recorded a few tracks on the debut self-titled album by new prog supergroup The Sea Within, featuring Roine Stolt, Marco Minnemann, Jonas Reingold, Tom Brislin and Pain of Salvation vocalist Daniel Gildenlöw. McPherson has since replaced Gildenlöw as the group's full-time singer. The Sea Within are set to appear on the upcoming Cruise to the Edge, Feb, 4th-9th in Tampa, Florida.
Currently, McPherson is working with Flying Colors on the group's 3rd studio album. He is planning an upcoming solo progressive rock album and will continue to release albums under Alpha Rev and as a solo artist.