Norwegian prog rockers Wobbler are to have their first three albums reissued by Karisma Records on January 28.
Formed in Hønefoss in 1999, WOBBLER's current lineup features Lars Fredrik Frøislie on keyboards and backing vocals, Martin Nordrum Kneppen on drums, percussion and recorder, Kristian Karl Hultgren on bass, Andreas Wettergreen Strømman Prestmo on vocals, guitar and percussion, and Marius Bergom Halleland on lead guitar and backing vocals.
Having released the band's fourth and fifth albums, Karisma Records, will be releasing WOBBLER's first three albums on the 28th January 2022 and they will be available either as individual releases in both CD, Limited Edition Vinyl formats, as well as a three-album, limited edition box set.
Pre-order here: https://www.karismarecords.no/kar208-kar209-kar210-wobbler/
The three albums in question are: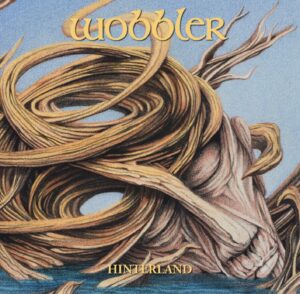 "Hinterland", WOBBLER's 2005 debut full-length served to bring the band to the attention of Prog scene, and, virtually overnight, garnered them a sizeable international audience thanks to its authentic sound and complex and beautiful song writing.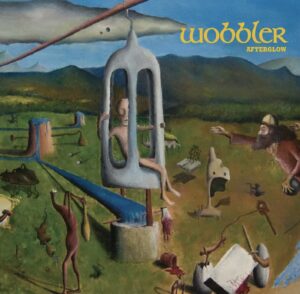 The band's second album "Afterglow" came with a more "retro" feel, not surprisingly so, given that it was a full-band re-recording of WOBBLER's early demo. A strong black metal influence can be heard both in the surprising power and aggression of some sections, as well as the structure and tonality of many of the riffs. Paradoxically, "Afterglow" was also a more dyed-in-the-wool proggy prog rock album, with its epic-length compositions and detours into renaissance and baroque music.
Which brings us to 2011's "Rites at Dawn", the third of the re-releases. This was the album that saw WOBBLER up their game considerably, both musically and sonically, with the arrival of Andreas W. S. Prestmo on vocals. It was his skills as a songwriter and lyricist that would raise the band to a whole new level where vocal melodies, lyrics, arrangements and performances came together in a cohesive whole.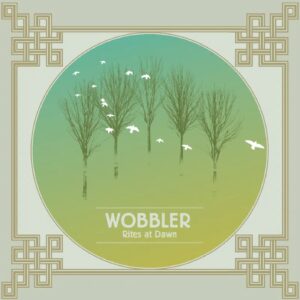 "Rites at Dawn" reflected Andreas' preoccupations with nature and spirituality in words and music that took on a luminous, mystical nature. It was also an album where Lars' production skills came to the fore, with a mix that was crystal clear, showcasing each individual musician's newfound maturity. Martin's drums had never sounded better, and the intricacies and grooves of his playing were perfectly married to Kristian's Rickenbacker, that wove its way between Lars and Morten's labyrinthine chords and leads in a remarkably melodic, yet inventive way.