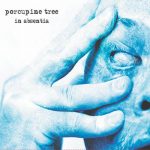 10. Porcupine Tree – In Absentia (2002)
The Steven Wilson-led band evolved from their early experimental, sound to a heavier, sound, on the 2002 major label debut, which was the first with drummer Gavin Harrison. Tracks like "Trains" and "Sound of Muzak" still remain among their best.
---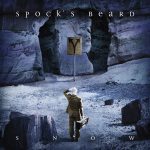 9. Spock's Beard – Snow (2002)
This concept album is one of Spock's Beard's defining moments and also the last with its originator and main songwriter Neal Morse.  It remains their biggest seller to date and is considered among the great double concept albums in prog history.
---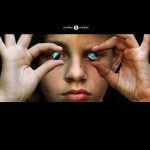 8. Marillion – Marbles (2004)
Marbles is an album that remains a favorite amongst the loyal Marillion fan base. Although not a concept album, the band would experiment during the writing process, resulting in some of the most memorable Marillion material to date, including "The Invisible Man", a highlight performance for singer Steve Hogarth.
---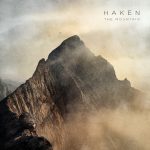 7. Haken – The Mountain (2013)
Haken were well on their way to reaching the top of the mountain after two solid albums, but when "The Cockroach King" hit, they were able to reach an even larger audience by demonstrating a hitherto-unknown versatility, that showed what all the buzz was about. A throwback to 70s prog, the group inject their own unique flair into the genre.
---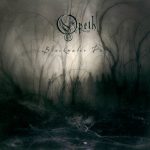 6. Opeth – Blackwater Park (2001)
The center-point in Opeth's career, this album marked their foray into the larger progressive metal world, and is regarded by many fans as their masterpiece. Produced by Steven Wilson, Blackwater Park leaps beyond the high walls of metal, exploring new sounds and elements not often heard in the genre, making it one of the seminal albums in the progressive realm.
---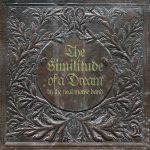 5. Neal Morse Band – The Similitude of a Dream (2016)
Coming off a successful debut as the Neal Morse Band with The Grand Experiment in 2015, the ongoing trio of Neal Morse, Mike Portnoy and Randy George, now with Eric Gillette and Bill Hubauer, released a masterpiece concept album that would go on to be one of 2016 most celebrated releases and is considered one of the albums of both Portnoy and Morse's long careers.
---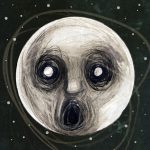 4. Steven Wilson – The Raven That Refused To Sing (2013)
Steven Wilson wrote what he has called his greatest song with the title track from this 2013 masterpiece album.  The haunting piece about death and loss is overwhelming in its emotion, alongside 5 other prog masterworks performed by an incredible band featuring Marco Minnemann, Nick Beggs, and Guthrie Govan.
---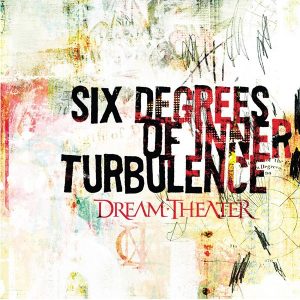 3. Dream Theater – Six Degrees of Inner Turbulence (2002)
Three years after releasing Metropolis Pt. 2: Scenes From a Memory, Dream Theater were faced with the task of what to do for a follow-up. The band decided to go even bigger with a double album, the ambitious Six Degrees of Inner Turbulence featuring the 42-minute, disc-2 encompassing, title track.
---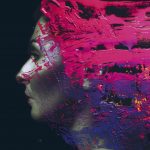 2. Steven Wilson – Hand.Cannot.Erase. (2015)
Released on February 27, 2015, the album would ultimately become Wilson's biggest selling album, setting him off on a nearly two-year-long worldwide tour. After seeing a documentary about a woman named Joyce Carol Vincent, who was found dead in her apartment several years after she passed, Wilson was inspired to set her story to music. The result was a dark, haunting album about loss and disappearance done in Wilson's signature grand style.
---