New Jersey alt/prog connoisseurs, Thank You Scientist, have announced details of their brand new full-length, Stranger Heads Prevail that will be released on July 29th via Evil Ink Records. The label is best known for being owned and ran by Coheed and Cambria lead singer, Claudio Sanchez. Pre-orders for Stranger Heads Prevail also begin today. To purchase and to check out bundle options, head to www.thankyouscientist.net. Additionally, the band has put together a very special announcement video, live on their website.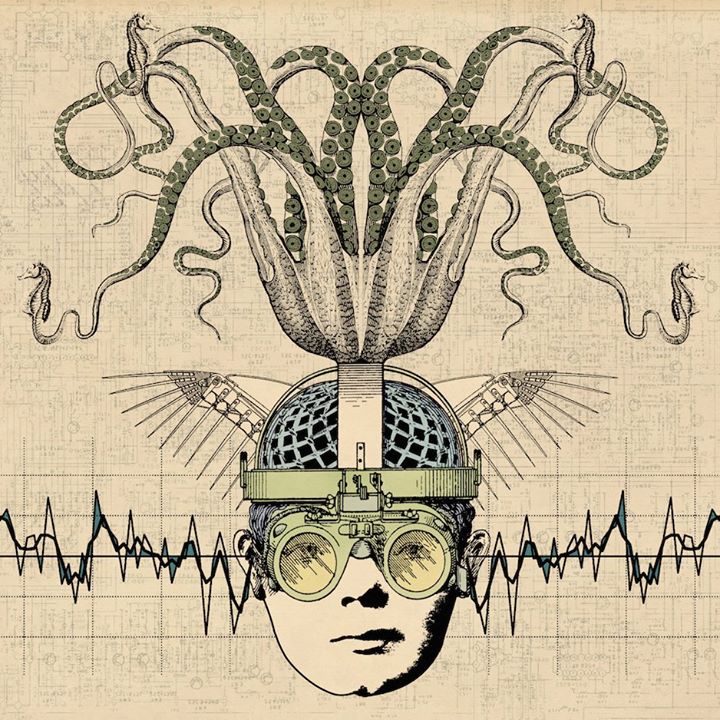 Sanchez says of the band, "Thank You Scientist is a rare band that stretches the boundaries of the listener's expectation. Their compositions are a tornado of complexity and style that compel the audience to stay present for every note."
Following the breakout success of their debut label album, Maps Of Non-Existent Places, the band set to follow one simple but resolute goal: no expectations. Constantly writing and with an intense rehearsal schedule, the band began crafting Stranger Heads Prevail together in late 2014 under the watchful ear of guitarist/primary songwriter Tom Monda.
According to Monda, musically the band wanted to make a rock record with multiple layers of compartmentalized detail, a la The Beatles "Abbey Road" or Queens' "Night at the Opera". "This record has a lot of attention to detail, which will hopefully keep people coming back for more. We wanted to make something that held up to both surface listens as well as tailor to listeners who are listening with a microscope of sorts. With more listens, I feel the songs unveil themselves more and more."
Vocalist and lyricist Salvatore Marrano adds, "This is a deeply personal record for me, albeit positive, but I found myself continually needing to find the positive in all of the negative in our lives. We're all just trying to sift through the bullshit to find a bit of hope." A new song from the album will be released very soon.
Stranger Heads Prevail Track Listing:
Prologue: A Faint Applause
The Somnambulist
Caverns
Mr. Invisible
A Wolf In Cheap Clothing
Blue Automatic
Need More Input
Rube Goldberg Variations
Psychopomp
The Amateur Arsonist's Handbook
Epilogue: …and the Clever Depart
Pre-order Stranger Heads Prevail: www.thankyouscientist.net