Steve Howe's new solo album 'Love Is' is set to be released on July 31 through BMG Records. Today, he has released his new solo single The Headlands, which you can check out here:
Speaking about the album, which will feature five instrumentals and five vocal tracks, Howe said: "I called the album Love Is because it hints at the central idea that that love is important but also love of the universe and the ecology of the world is very important.
"Alexander Humboldt went around the world and recognized we are destroying the planet but that was 200 years ago! We are still destroying the planet and, I suppose, my songs show the yearning I have for the love of nature and how beauty, art and music all stem from nature. There is a theme about those things, love, beauty, ecology, nature and wonderful people."
Howe takes on vocals, along with electric, acoustic and steel guitars, keyboards, percussion and bass on the album, while Yes singer Jon Davison provides vocal harmonies and bass on the vocal tracks. The album also features Dylan Howe on drums.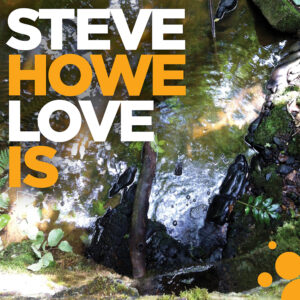 The track listing for Steve Howe's Love Is album is:
1 Fulcrum (instrumental)
2 See Me Through
3 Beyond The Call (instrumental)
4 Love Is A River
5 Sound Picture (instrumental)
6 It Ain't Easy
7 Pause For Thought (instrumental)
8 Imagination
9 The Headlands (instrumental)
10 On The Balcony
The album will be available as CD – gatefold digi-sleeve with 12 page booklet and LP – Black vinyl 180gm with gatefold sleeve, liner notes and lyrics.
Link to Steve Howe Official store pre-orders: https://SteveHowe.lnk.to/D2CPR
Link to Amazon pre-orders: https://SteveHowe.lnk.to/LoveIsPR