SiX BY SiX is the new band featuring Ian Crichton (SAGA), Nigel Glockler (Saxon) & Robert Berry (3; Emerson, Berry, Palmer). The band spoke to Roie Avin about the debut album and forming the band prior to the album's release.  Portions of this podcast have been previously released on the band and label YouTube channels in separate parts.
Check out our review of the debut album here.
For the full audio click the podcast link or download the podcast on
Apple · Google· Stitcher · PodBean • Spotify
Subscribe to the podcast to automatically receive future podcast episodes.
Available as a Limited CD Digipak, Gatefold 180g LP & as a Digital Album here: https://sixbysixband.lnk.to/SixBySix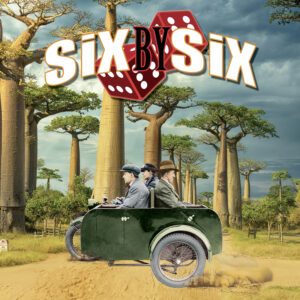 The full track-listing is as follows:
1. Yearning To Fly
2. China
3. Reason To Feel Calm Again
4. The Upside Of Down
5. Casino
6. Live Forever
7. The Last Words On Earth
8. Skyfall
9. Battle Of A Lifetime
10. Save The Night