by Jordan Blum
America is home to a few superb progressive rock festivals—such as RoSfest and Progtoberfest—and it looks like we can add another one to that list in ProgStock. Founded in 2017 by Tom Palmieri and Ann Rinaldi—and maintained by dozens of passionate volunteer staff—the three-day gathering at the Union County Performing Arts Center in Rahway, NJ allows hundreds of genre enthusiasts to bond in-between perusing vendors and watching stellar shows from both modern and veteran icons. The past two years were wildly successful in those regards, with the exceptional line-ups including In Continuum, The Tangent, Mystery, Enchant, and IQ, among others. Thankful, ProgStock's third year, which took place on October 11th – 13th, upheld that outstanding legacy; in fact, its almost faultless arsenal of artists, in conjunction with its endearingly communal atmosphere, further solidified why it's becoming a premiere progressive rock event.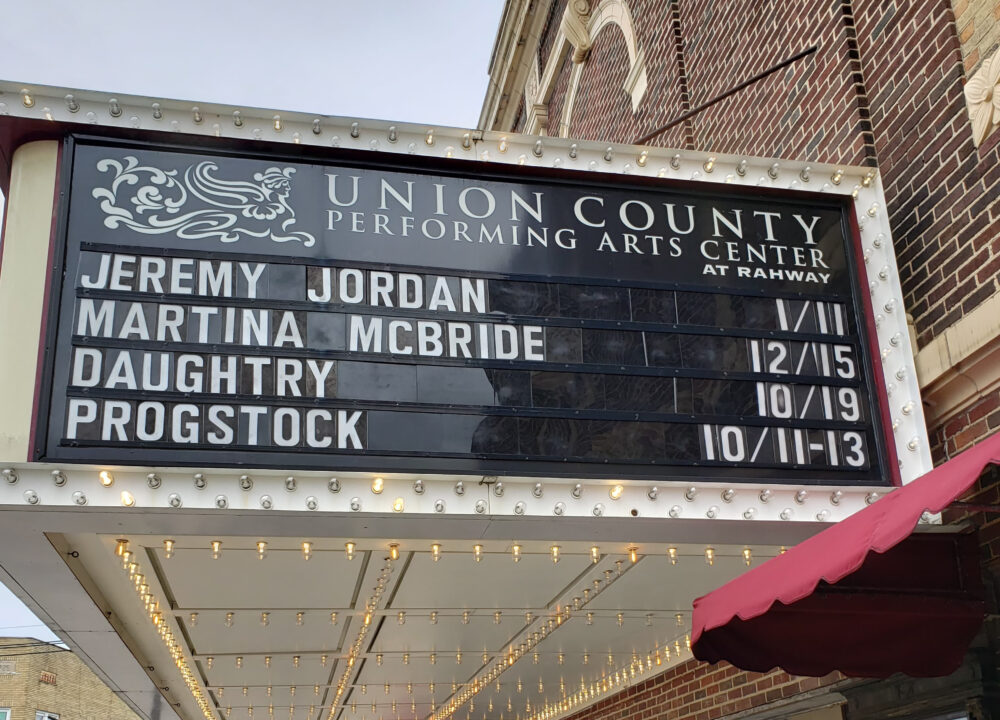 Friday's festivities began with the best show of the day—and arguably of the entire weekend—in the form of Phideaux. Led by mastermind Phideaux Xavier and encompassing nearly a dozen musicians (including several female vocalists and two keyboardists), the classical/progressive/folk rock troupe spent roughly ninety breathtaking minutes honoring their apocalypse trilogy: 2006's The Great Leap, 2007's Doomsday Afternoon, and 2018's Infernal. At the risk of sounded biased, these are some of the best albums ever released in the genre, so the band's nearly perfect renditions of tunes such as "Cast Out and Cold," "We Only Have Eyes for You," "You and Me Against a World of Pain," "The Doctrine of Eternal Ice (Part Two)," "From Hydrogen to Love," and "Microdeath Softstar" were downright awe-inspiring. (They also did a bit of "Snowtorch Pt. I" and "Tempest of Mutiny.") Behind them, various thematic drawings were displayed; coupled with the changing colored lights, they helped make their set a very fun and enthralling way to start ProgStock 2019.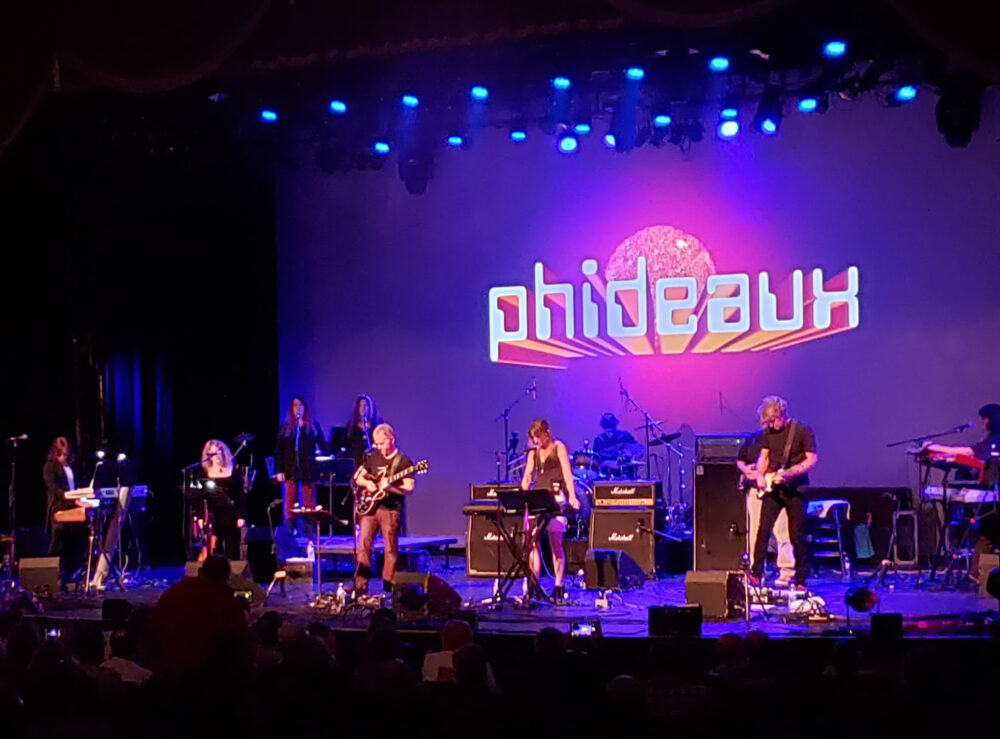 Afterward, Salem Hill delighted with a less idiosyncratic—but still highly enjoyable and commendable—sequence that featured "Riding the Fence," "Float," "Holding On (Happy Hands)," "The Joy Gem," and others. They conjured bands like Kansas, The Flower Kings, and The Tea Club in certain ways, and their ability to switch instruments from one track to the next made their time even more impressive. Although they only displayed their logo for most of their set, their multiple shots of late artists like Chris Cornell, Karen Carpenter, and Keith Emerson were nice touches, too.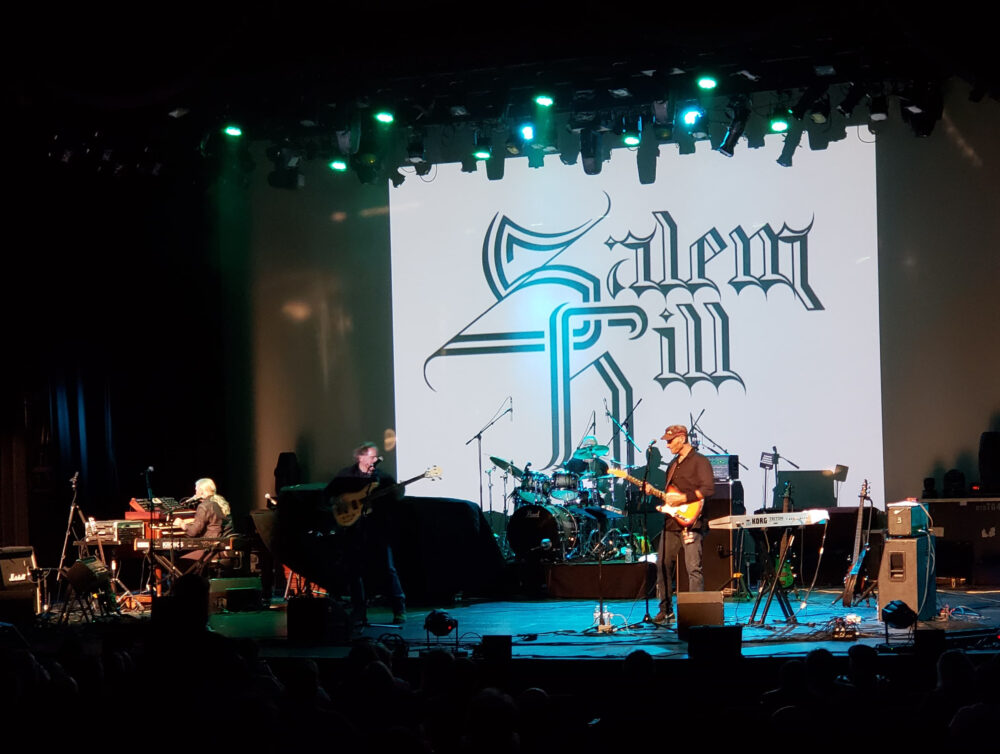 Saturday kicked off with Jane Getter Premonition, a stunning prog rock/jazz fusion outfit reminiscent of stylistic darlings like King Crimson and The Mahavishnu Orchestra (whose stunning "Dance of Maya" JGP covered at the end of their run). Of course, bandleader Getter was immensely impressive as a guitarist and singer, and her top-notch crew—revered keyboardist Adam Holzman, bassist Mark Egan, guitarist Alex Skolnick, and drummer Gene Lake—proved equally adept during knockouts like "Surprised," "Train Man," and "Alien Refugee." Occasionally, singer/songwriter/guitarist Randy McStine would come out to play and sing, too, and he naturally became an invaluable part of the performance.
Later, Detroit quintet Discipline delivered a darker form of art rock that was quite full-bodied, emotional, and theatric. Vocalist/keyboardist Matthew Parmenter wore white make-up as he evoked the manic sorrow of Peter Hamill (VDGG) in the midst of replicating "Life Imitates Art," "Circuitry," and multiple parts of "Rogue." That night, the synth-heavy Rocket Scientists made the most of their purported last show ever by using as many of the original instruments as possible to bring bits of each studio album—with accompanying artwork—to life. In particular, "The Fall of Icarus," "Down Trodden," and "Oblivion Days" were true crowd-pleasers, and although founder Erik Norlander's keyboard antics were too self-indulgent and/or piercing at times, there's no denying the catchy appeal of their cosmic arrangements and songwriting. Following a brief break, McStine returned for a short but sweet acoustic solo set that demonstrated his ever-increasing eclectic persona. For instance, he juxtaposed the earnest yet frisky "Send Your Light," the intricate and bluesy "Bottom Feeder Blues," and the experimentally ambient instrumental "Skrol" in quick succession. Although some attendees didn't quite know what to make of it all, the sheer ambition and variety of his collection—together with his remarkably distinctive playing and singing—revealed his expansive singularity.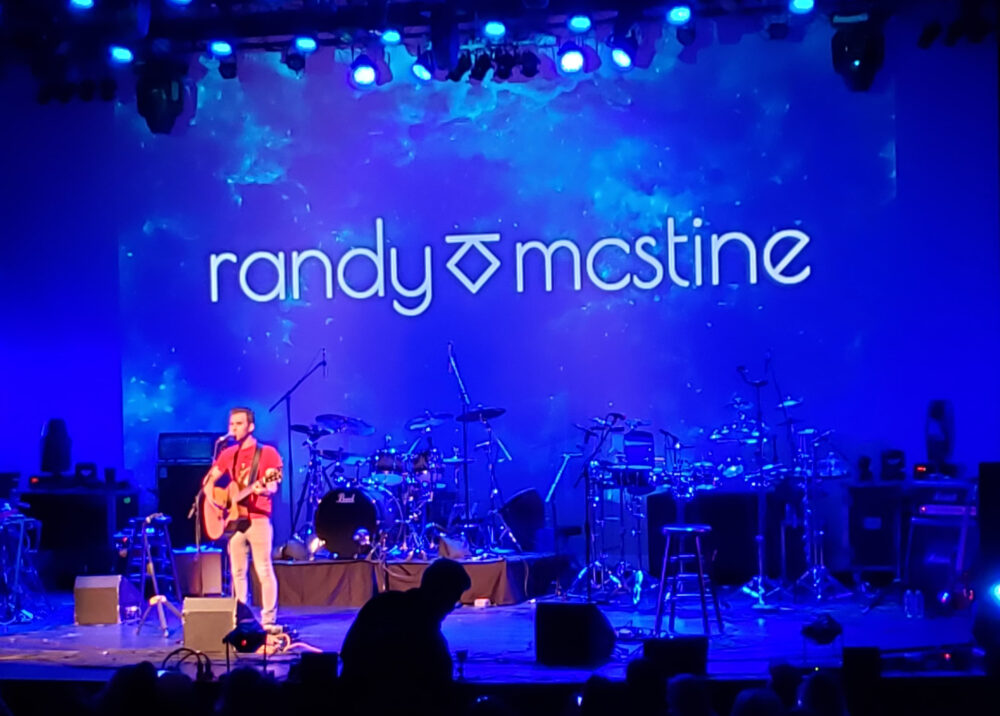 The biggest surprise of ProgStock 2019 (for me, at least) came on Sunday morning, when Chicago quartet The Cyberiam channeled influences such as Dream Theater, Tool, and Porcupine Tree into wildly tight, dynamic, and gripping compositions. Images of nature, B&W faces, candles, spiders, and more adorned their sophisticated, slightly futuristic pop/rock odes of social commentary, with the highlights being the epic "The Butterfly Effect" and the Doctor Who-inspired "Don't Blink." They definitely deserve to be a household name for prog enthusiasts, and luckily, they were succeeded by Joe Deninzon and Stratospheerius. Pulling out essentials like "Behind the Curtain," "Release," "Imposter," and "Game of Chicken" aside the applicable music videos, their playful prog rock antics featured tons of jaw-dropping fiddle playing and catchy hooks. They even put a faithful yet characteristic spin on King Crimson's "Frame by Frame."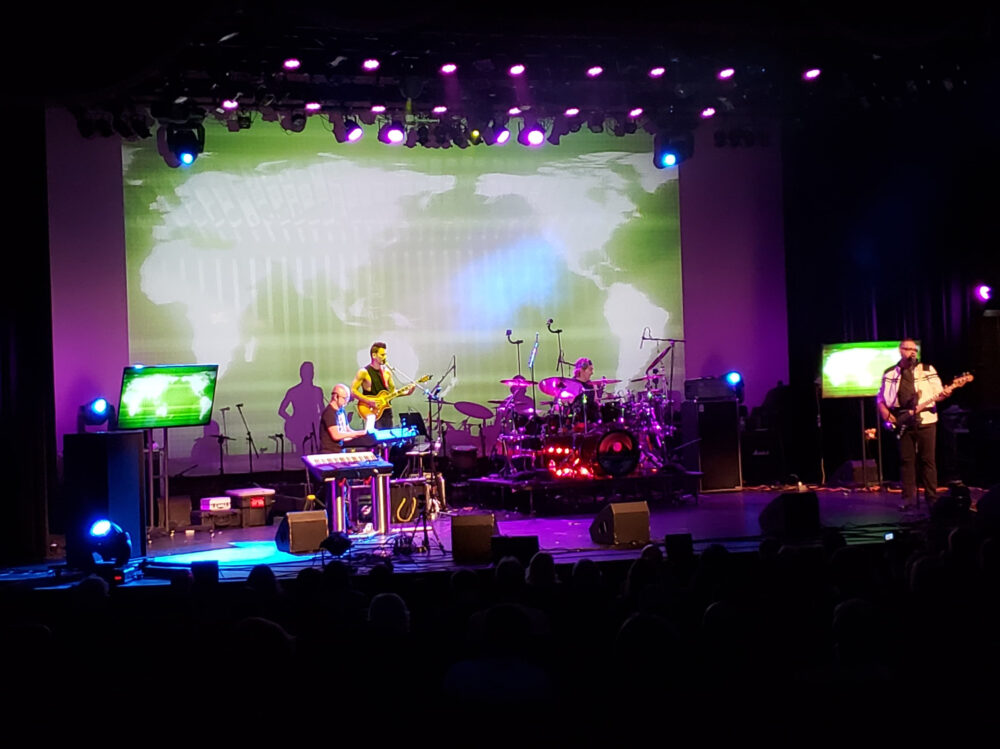 The evening routine came from legendary psych rock troupe Nektar. Vocalist/guitarist Ryche Chlanda did a fine job replacing the late, great Roye Albrighton as frontman, and bassist/guitarist Derek "Mo" Moore offered plenty of endearing British quips in-between tunes. Speaking of material, they pulled out classics like "Lonely Roads," "Recycle Countdown," "King of Twilight," and quasi-new material like "Devils Door" and "Skywriter." Everything fit visually, too—well, aside from the unexpected footage of childbirth—with plenty of colorful shapes displayed not only on the screen behind them, but also on the walls around the stage.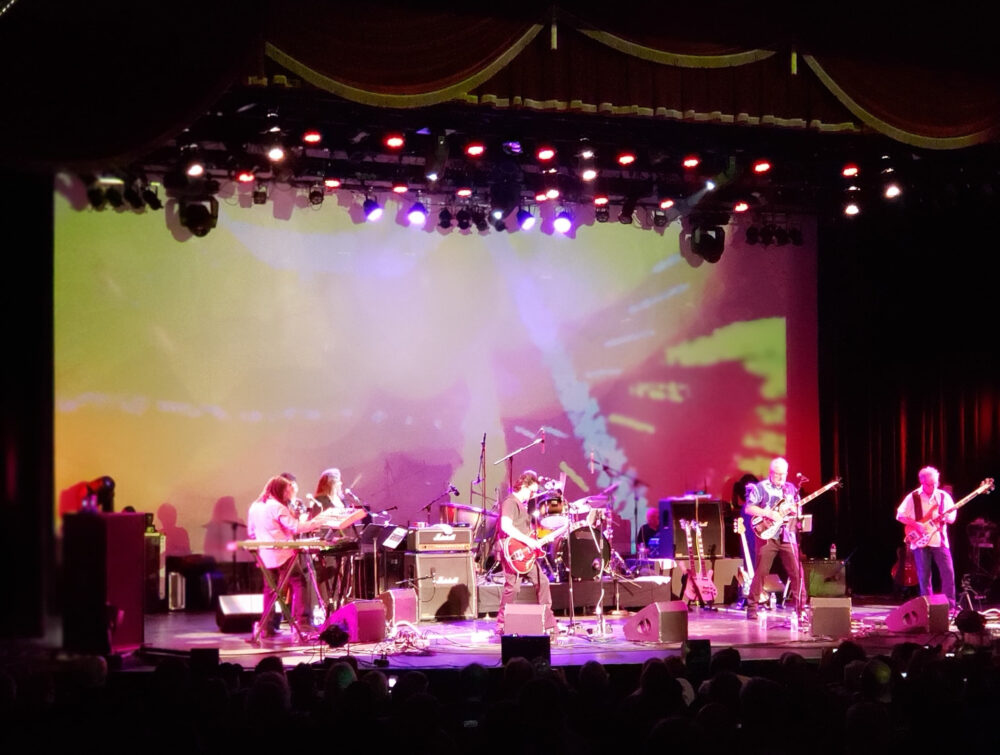 Sunday night closer SAGA certainly had a lot of love from the crowd for entries like "Framed," "Will It Be You," and "Don't Be Late (Chapter Two"), and their playing was damn near impeccable. While the classic band's set leaned a bit close to stadium/radio rock at times, the undeniably skilled Michael Sadler still was as entertaining as ever. In almost complete contrast, the tongue-in-cheek jazz fusion virtuosity of Saturday finisher Brand X proved too avant-garde and formless for many attendees (despite radiating incredible technical abilities from start to finish).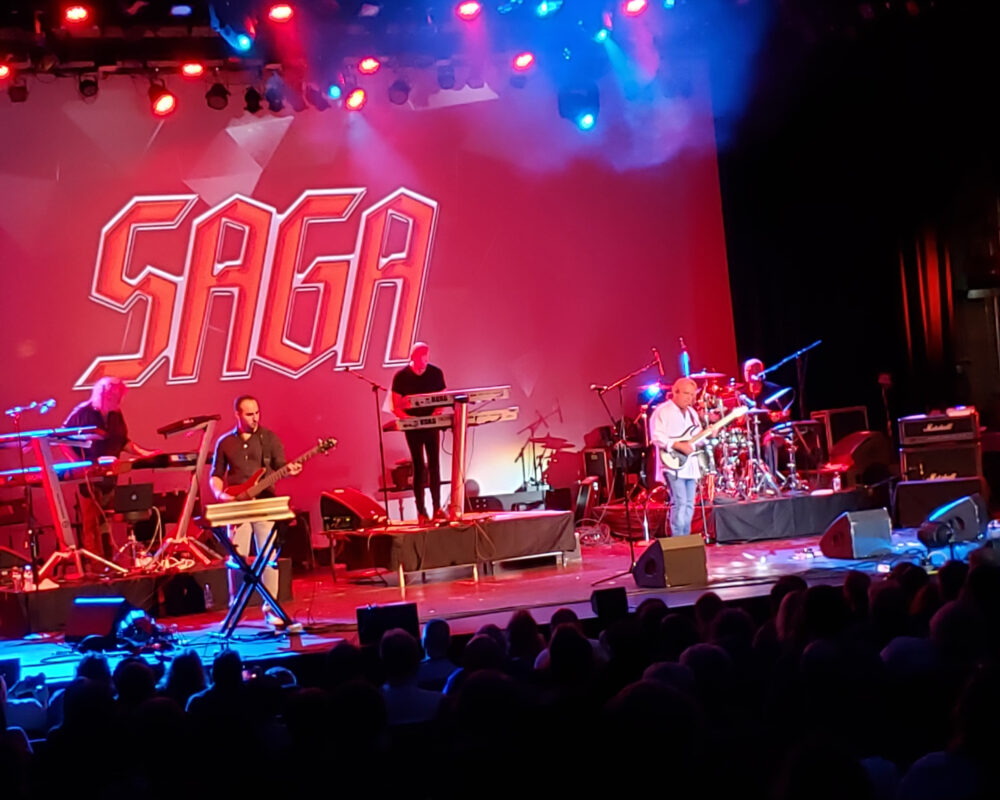 The most egregious stint, however, came from seemingly the most beloved act: 3.2 featuring Robert Berry. Long story short, his late Friday night material was "proggy" enough at times—and he's a fantastic singer, no doubt—but he also exemplified the shift toward AOR that many great 1970s artists suffered for mass appeal in the 1980s. As for his covers of staples like Jethro Tull's "Minstrel in the Gallery" and Yes' "Roundabout," he deserves credit for putting his own spin on them (rather than copying them bit by bit, as most artists do); that said, his own spin wasn't always enjoyable. He also took time to pad out his two-hour duration with self-congratulatory stories of working with Keith Emerson, Carl Palmer, and Steve Howe.
I'd be remiss to not mention the immeasurably talented Rachel Flowers, who stood out from those main attractions by playing a half-hour set on all three days (accompanied by Brand X's Chris Clark on Friday, Berry on Saturday, and Sadler on Sunday). Her songwriting and singing were good but not outstanding; however, her piano work was phenomenal, and at the very least, it's impossible not to be charmed by her humorous and humble stage presence. By far her greatest moment came on Sunday, when she and Sadler did a remarkable version of The Moody Blues' "Nights in White Satin" that surely led to some tears being shed.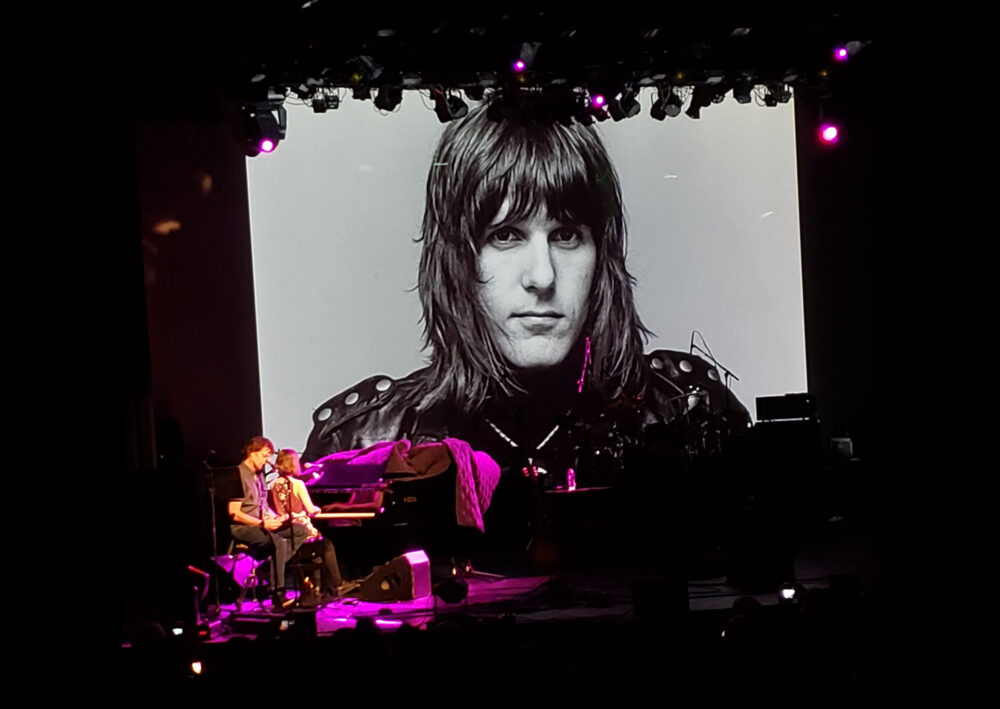 Of course, there were some after parties, too, held at either UCPAC or The Waiting Room a few blocks away. Here, food and drinks were in abundance as worthwhile groups like Valdez, Kinetic Element, Melanie Mau & Martin Schnella, and Paul [Bielatowicz] and Dave [Bainbridge]'s Excellent Adventure offered scaled back musical nightcaps. As Saturday transitioned into Sunday, "Last Call Live" allowed several concertgoers the opportunity to work together on their own cover versions of prog rock bedrocks such as Yes' "Siberian Khatru." In a sense, it was like a more skillful, grandiose, and communal karaoke that went until about 4:00 AM.
Despite a few less-than-mesmerizing moments—almost all of which have more to do with subjective taste than objective defects—ProgStock's third year was a resounding success. The concerts themselves were wonderfully diverse and mostly flawless, and the opportunities for bonding, networking, and the like in-between each show was arguably just as worthwhile. As such, ProgStock continues to be more than just a series of live music sets strung together; it's a priceless three-day chance for prog rock artists and admirers alike to come together in a shared celebration of their passion. Palmieri, Rinaldi, and everyone else behind-the-scenes deserves as much praise as possible for putting it all together, as they've undoubtedly curated one of the best concert experiences you could have each year. I, for one, can't wait for ProgStock 2020.