Pain of Salvation are back with a new album entitled "In the Passing light of Day', due out Jan 13th, 2017 making it one of the first high profile releases on next year.  We now have the album cover and tracklisting available as well.
Working together with acclaimed producer Daniel Bergstrand (In Flames, Meshuggah, Strapping Young Lad, etc.) at Dugout Studio in Sweden, the band have crafted an album that sees them returning to their much praised heavier sound, featuring the syncopated rhythms, glorious melodies, and intensely personal themes that Pain of Salvation fans have long loved about the band.
Inextricably linked to the near fatal illness that band-leader Daniel Gildenlöw spent much of the first half of 2014 recovering from, the album is an altogether darker and more impassioned journey. Taking the hospital bed as a narrative hub, the lyrical and musical themes touch on all the conflicting feelings that run through a person's mind when presented with the prospect of death and the passing of life.
Gildenlöw comments: "What started off as an annoying infection has, in just hours, suddenly pivoted into the very real possibility of my actual dying." That's not to say, however, that all this record presents is blackness. "This album also shows the beauty of the transition, of the inevitable. And of the hope of a tomorrow, the hope of change, no matter how frail and naive that hope may be."
In the past 6 years since the release of 'Road Salt Two', fans hope for new Pain of Salvation output has truly been tested. But their perseverance, as well as that of Daniel Gildenlöw and his band, has been rewarded with perhaps the most stunning album of their career.
The album will be available as a special edition 2CD Mediabook (including expanded 48-pages booklet, several in-depth texts by conceptual author Daniel Gildenlöw, demo material & band commentary tracks), standard jewelcase CD, gatefold 180g 2LP vinyl plus album on CD as bonus & digital download. You can find the full tracklisting of the main album below: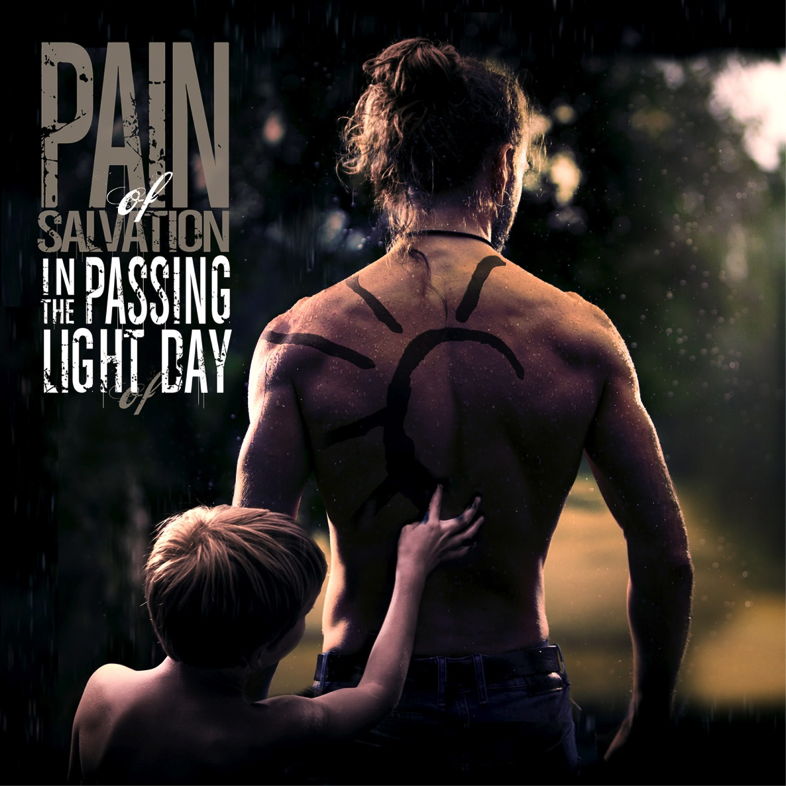 Pain of Salvation – "In the Passing Light of Day":
1. On a Tuesday (10:22)
2. Tongue of God (04:53)
3. Meaningless (04:47)
4. Silent Gold (03:23)
5. Full Throttle Tribe (09:05)
6. Reasons (04:45)
7. Angels of Broken Things (06:24)
8. The Taming of a Beast (06:33)
9. If This Is the End (06:03)
10. The Passing Light of Day (15:31)
A brief album teaser can be seen here: https://www.youtube.com/watch?v=SOcV94khwaU
Look out for the launch of the album's first single/video on November 18th, 2016.
Pain of Salvation – line-up 2016::
Daniel Gildenlöw – vocals, guitars
Ragnar Zolberg – guitars, vocals
Daniel D2 Karlsson – keyboards, backing vocals
Gustaf Hielm – bass, backing vocals
Léo Margarit – drums, backing vocals
Earlier this year Pain of Salvation released a special reissue of their classic 2002 album "Remedy Lane" entitled "Remedy Lane Re:visited (Re:mixed & Re:lived)". Combining a remix of the original album by mixing engineer wizard Jens Bogren at Fascination Street Studios (Opeth, Symphony X, Devin Townsend, Haken, etc.), as well as an intense full-album live performance from Prog Power USA from 2014, this package presents an ultimate version of the much loved record. Check here for all physical formats: http://smarturl.it/POSreissuesIOMshop