The New Release Spotlight is a roundup of new and recently released albums.
---
Ray Wilson – The Weight of Man (Aug. 28th, 2021)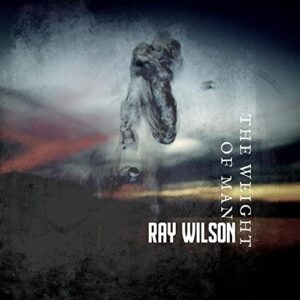 Ray Wilson's 7th studio album finds the former Genesis vocalist in fine form, releasing one of his strongest outings over a very long career.  It is a mostly mid-tempo, mellow album, but the songs are filled with powerful moments and memorable melodies.  The opening track "You Could've Been Someone" is one of the album's highlights, as is the political rocker "The Last Laugh" where his Calling All Stations bandmate Nir Z joins in on the drums. The album closes with an unexpected take on The Beatles' classic "Golden Slumbers" and it fits perfectly.  If you're a fan of Wilson's prior outings, this is not one to miss.
Order here: https://raywilson.net/
Tracklisting
01 You Could Have Been Someone
02 Mother Earth
03 We Knew The Truth Once
04 I Like You
05 Amelia
06 The Weight Of Man
07 The Last Laugh
08 Almost Famous
09 Symptomatic
10 Cold Like Stone
11 Golden Slumbers
---
Appice Perdomo Project (Sept. 24th, 2021)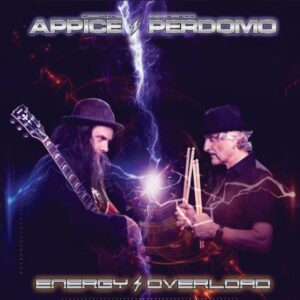 Rock legend Carmine Appice partners up with the multi-talented Fernando Perdomo on Energy Overload, the debut album as the Appice Perdomo Project. Adds co-musician Fernando Perdomo: "Carmine and I were introduced to each other roughly one year ago by Tom Dowd's daughter Dana. We instantly hit it off musically, sending files to each other and co-writing. Within the first six months, we had more than an albums worth of material written, arranged and recorded."  The hard-hitting collection kicks off the "Blow Boogie" which sounds exactly like it's name implies, while the single "Rocket to the Sun" is a blazing rock track.  Derek Sherinian joins on a couple of tracks, while Durga McBroom provides backing vocals to a rousing cover of "Maybe I'm Amazed."
Order here: http://cleorecs.com/home/playlist/carmine-appice-fernando-perdomo-project-energy-overload/
Tracklisting
1 Blow Speaker Boogie
2 Funky Jackson
3 Energy Overload
4 Flower Child
5 Rocket To The Sun
6 Pure Ecstasy
7 The Triumph
8 Maybe I'm Amazed
9 Little Havana, Big Havana
10 Da Ya Think I'm Sexy?
11 Starstream
12 Thunder
13 Reprise
---
Mandoki Soulmates – Utopia for Realists: Hungarian Pictures (Sept. 24th, 2021)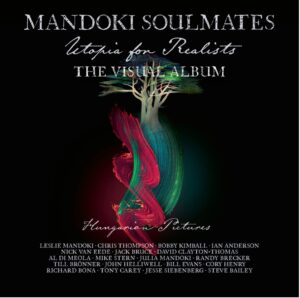 Drummer, composer, and produce Leslie Mandoki and his group Mandoki Soulmates release a brand-new expanded version of his 'Hungarian Pictures' suite, under the title: 'Utopia For Realists: Hungarian Pictures'. Alongside the original remixed and remastered music, a brand new Blu-ray audio-visual album is a concert film that includes an incredible lineup including Ian Anderson (Jethro Tull), Jack Bruce (Cream), Nick van Eede (Cutting Crew), Chris Thompson (Manfred Mann's Earth Band), Bobby Kimball (Toto), David Clayton-Thomas (Blood, Sweat and Tears), John Helliwell (Supertramp), Al di Meola, and many more. The music is a mix of Jazz, World Music, Rock, Prog and more making for a very interesting collection unlike anything else you might hear.  Worth checking out.
Order here: https://mandokisoulmates.lnk.to/UtopiaForRealists-HungarianPicturesID
CD/LP
1 Sessions In The Village 00:06:50
2 Utopia For Realists 00:02:08
3 Transylvanian Dances 00:26:38
4 You'll Find Me In Your Mirror 00:02:34
5 Return To Budapest 00:15:27
6 Barbaro 00:04:31
7 The Torch 00:05:50
Blu-ray
1 Session In The Village Live In Berlin 00:07:12
2 Utopia For Realists Live In Berlin 00:02:19
3 Transylvanian Dances Live In Berlin 00:21:42
4 You'll Find Me In Your Mirror Live In Berlin 00:02:54
5 Return To Budapest Live In Berlin 00:09:22
6 Pre-Barbaro Live In Berlin 00:04:43
7 The Torch Live In Berlin 00:09:37
8 Intro The Movies 00:03:04
9 Session In The Village The Movies 00:03:20
10 Transylvanian Dances The Movies 00:02:13
11 The Truth Behind The Dance The Movies 00:02:05
12 Cedar Of Life The Movies 00:01:42
13 Session In The Academy The Movies 00:03:34
14 Utopia For Realists The Movies 00:02:13
15 Children's Dance The Movies 00:03:26
16 You'll Find Me In Your Mirror The Movies 00:02:38
17 New York The Movies 00:02:25
18 Furioso The Movies 00:05:51
19 The Torch The Movies 00:05:51
20 Behind The Scenes 00:47:45