Norwegian Rock outfit LEPROUS are now launching the second single, "Alleviate", off their sixth and most ambitious studio album "Pitfalls", which is to be released on October 25th, 2019 worldwide via InsideOutMusic.
Check out "Alleviate" in a video directed by Troll Toftenes / Vardøger Story Agency here:
LEPROUS vocalist and keyboardist Einar Solberg comments on "Alleviate" as follows:
"'Alleviate' is a very important song to me. It carries hope within the melancholy. Not only is it one of, if not the most accessible tune we've ever done, but it also carries a deeper message. No doubt it for some will be a controversial track considering where LEPROUS started, but that's what LEPROUS is all about: Moving forward! Also we couldn't be happier about the amazing piece of visual art done by the extremely talented video director Troll Toftenes".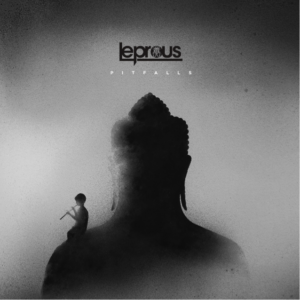 The album's regular track-listing reads as follows:
LEPROUS – "Pitfalls"
Track-listing:
1. Below
2. I Lose Hope
3. Observe The Train
4. By My Throne
5. Alleviate
6. At The Bottom
7. Distant Bells
8. Foreigner
9. The Sky Is Red
The album's pre-order in its various formats starts today here: https://LeprousBand.lnk.to/Pitfalls