Portland Alt-Metal trio Veio release new single "Flare of Defiance"Veio have just released the new single and video for "Flare of Defiance", the first single from their forthcoming Spring 2020 album Vitruvian on Silent Majority Group.
"Flare of Defiance" has already garnered a Top 10 Metal single (Metal Contraband) and are set to release "Flare of Defiance" to Active Rock radio in October.
The Prog Report here is pleased to premiere the new video, which you can see here:
"This song encompasses the desire of rebellion and uprising in the human heart in a variety of conditions.  As people, we are prone to defying acts and conditions of authority whether placed upon ourselves or others.  In certain instances throughout our history as human beings and specifically as Americans, we have risen to the occasion of disobedience in the heat of dire moments…in essence, flaring in defiance." – Cam Byrd (lead singer, guitarist, songwriter)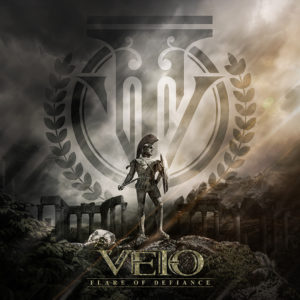 The song is also available on Spotify here.
Fans of Veio will describe their sound as something that speaks to their core, capturing a feeling that tells a story without words. Galvanized by progressive artists like Meshuggah, Tool and Karnivool; Veio's sound dances between bold and familiar, while instilling indelible moments in listeners.
That's exactly what brothers Cam (vocals/guitar) and Brett Byrd (drums) set out to do with the band's formation in Portland, Oregon and it's first full length effort 2018's 'Infinite Light//Desperate Shadows'. Along with bassist Kris Lewis, the band toured with notable acts Seether, Tremonti, Red, Starset and The Veer Union in support of their album.