Sweden-based progressive rockers Karmakanic recently announced the release of their fifth album 'DOT' for July 22nd, 2016.  Now they are pleased to reveal the first album teaser video, which you can see here:
The band, who originally formed in 2002, have returned with their first studio album since 2011's much-praised 'In A Perfect World' and the current line-up includes Jonas Reingold (The Flower Kings), Göran Edman (Yngwie Malmsteen), Morgan Ågren (Casualties Of Cool, Frank Zappa, Steve Vai), Lalle Larsson (Agents Of Mercy), Nils Erikson, Krister Jonsson, Andy Bartosh and Ray Aichinger
Jonas Reingold had this to say about the album and its themes: "I got my inspiration to start writing DOT when I stumbled upon a text by the famous American author and astronomer Carl Sagan a while ago. He was talking about how small and insignificant we are in this vast universe.
It's fascinating to think that this little dot is all we are and all we'll ever be. It gives us perspective. And I think perspective is a great tool for making good choices."
'DOT' also features a track co-written with Jonas' old buddy and colleague from The Tangent, Andy Tillison, and he also contributes Hammond organ on the epic track 'God, The Universe and everything else no one really cares about' which clocks in at nearly 30 minutes. 
Track-listing below:
1.     Dot
2.      God The Universe And Everything Else No One Really Cares About Part. 1
3.     Higher Ground
4.     Steer By The Stars
5.     Travelling Minds
6.     God The Universe And Everything Else No One Really Cares About Part. 2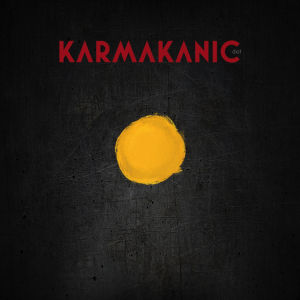 The artwork for 'DOT' (below) was created by Hugh Syme, who has previously made covers for Rush, Aerosmith & Iron Maiden. The album will be available as a CD/DVD Jewel case (featuring 'The Making Of DOT', Karmakanic Live In The US and Interviews), LP with CD & digital download.