One of the busiest musicians around is Dream Theater's Jordan Rudess. When not performing with DT or launching a new keyboard app, he still finds time for excellent side projects. Most recently, he joined Tony Levin and Marco Minnemann for the 2nd Levin Minnemann Rudess album, cleverly titled 'From the Law Office of Levin Minnemann Rudess'.   We caught up with Mr. Rudess about the new album while on the road with Dream Theater and The Astonishing tour.  How did he find the time to even make the album?  Well, Jordan says the chance to work with this trio again was reason enough to try and find the time to do it again.
"Time management is definitely tricky! That said, certain things (of all the choices) do move to the top of the list.  Making music with these guys is important enough for me to just find the time!! Since it was not done all in one shot it is a tricky question. For my part, I mostly focused on this over the course of a couple of months and got my writing and tracking done.  There were some things I had to come back to between DT tours though!"
Of course with the time spent on the road, the group resorted to recording wherever they were and sending files around. Interestingly enough, all the ideas written for the album were entirely new as well. 
"Everything I wrote, I wrote specifically for LMR.  We send around all the music files and discuss through email.  It works out so well. People can focus in their own studio environment without any distraction.  For me- I always go into sonic playground mode and have a great time with all my various virtual and real instruments!"
Jordan also says working with the group allows a bit more room for expression than his main group and recalls his earlier work with Tony Levin in Liquid Tension Experiment.
"It is a musically WIDE open project and anything is really fair game. Although DT certainly has many interesting stylistic influences, the difference is that Dream Theater is an established entity with a set of musical expectations that need to be somewhat met in order to retain our identity.  There are certain things about this band that remind me of LTE but of course our group dynamic is very unique and individual.  The spirit of freedom is something that we had in LTE and that really shines through in a big way here!"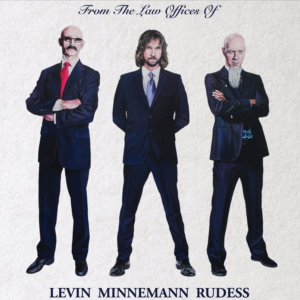 The brilliant idea for the album title and cover was brought by the group's faithful producer.
"Our beloved producer Scott Schorr masterminded this and saw it through.  I still remember when he first first called me and gently told me the idea..  He was worried I would think he is crazy. He didn't know that I already though that…. (its a joke)"
Read our review of the new LMR album here.
And for more info on Dream Theater and their tour go here.