Review and Pics by Jon Fiala
Styx has been a mainstay in the classic rock scene since the early 70's. They have definitely had an increase in visibility over the last year, beginning with the release of The Mission, their first new album in 14 years. Last month, AXS TV had a Styx Saturday which included a recent interview with Dan Rather, they were guests on a Sammy Hagar Rock and Roll Road Trip, and a couple of recent concerts including guitarist Tommy Shaw's "Sing For The Day with the Contemporary Youth Orchestra". They've been pertinent for decades, but getting reconnected with this band has been like reliving one's childhood.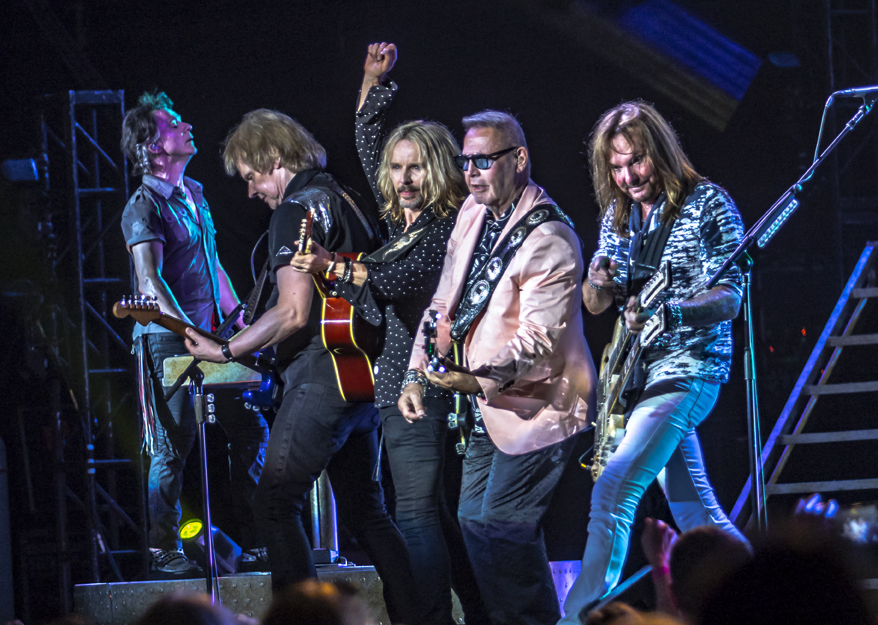 Styx has been touring consistently every year since 1999, mostly cashing in on their popularity from their heydays of the late 70s/early 80s. But with the release of The Mission, their setlist changed last year, including three or four from that concept album. This summer, Styx is headlining a tour with Joan Jett and Tesla, bringing a lot of fan favorite songs to cities across the US and Canada. On Sunday, July 8, the tour stopped in the sweltering heat of St. Louis to the Hollywood Casino Amphitheater. Opening act Tesla brought all of their popular songs that got the evening off to a great start. And Joan Jett brought her straight-forward rockers to the crowd that had everyone singing and air-guitaring along.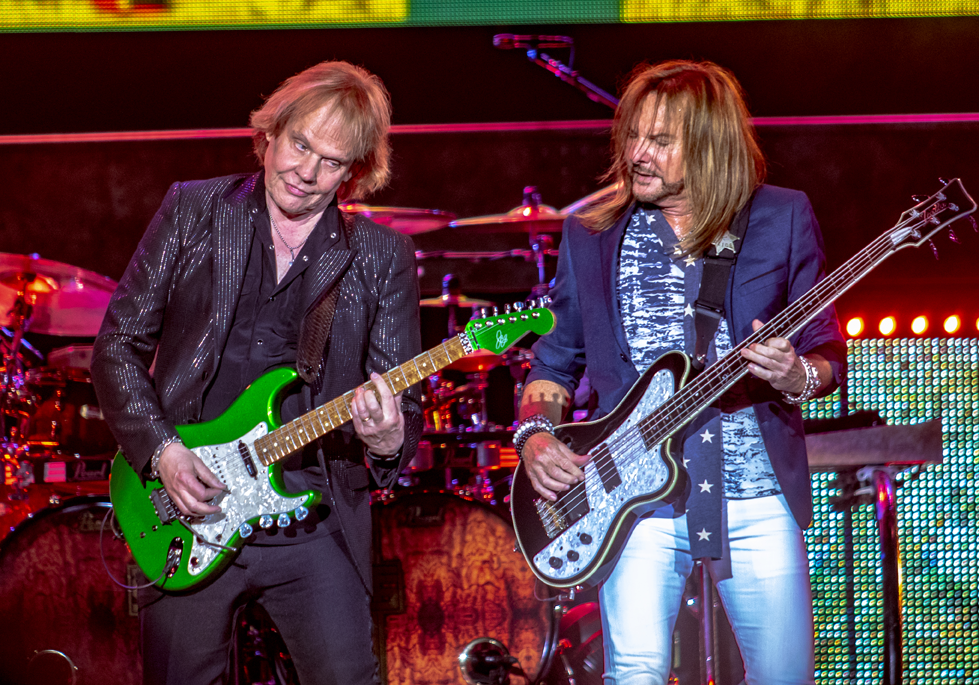 Styx took the stage at 9:30 and pushed through 90 minutes of pure adrenaline rock and roll. Starting out with "Gone Gone Gone" from The Mission, the quintet were honestly having the most fun of any concert you can attend. Shaw joined Styx in 1975, and guitarist James JY Young has been the Godfather of Styx from the beginning. The two of them bring in that classic Styx guitar punch and the vocals that we all grew up with. The rest of the line up includes keyboardist Lawrence Gowen, taking lead vocals on some of the classics, bassist Ricky Phillips, who adds some great super low level via his 5-string bass and one of the greatest sticksmen in rock today, Todd Sucherman. He brings a new level of musicianship to those classic Styx songs that brings it to a new height, of entertainment. His YouTube channel of him playing certain parts of the songs we grew up with, has us all realizing how truly talented he is.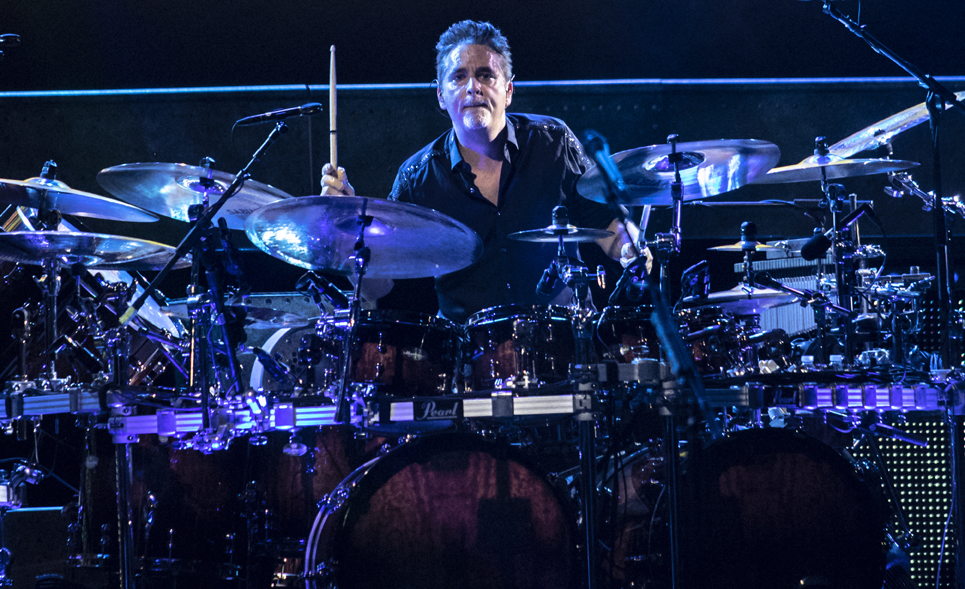 The stage was set with different levels, and the 4 non-stationary musicians climbed up and down stairs flanking the sides of the stage, and whirled around with the energy of musicians half their age. It is a very polished choreography, which makes sense knowing the years of touring that they've done. The interaction with the crowd, including those in the "cheap seats" on the lawn, was very invigorating.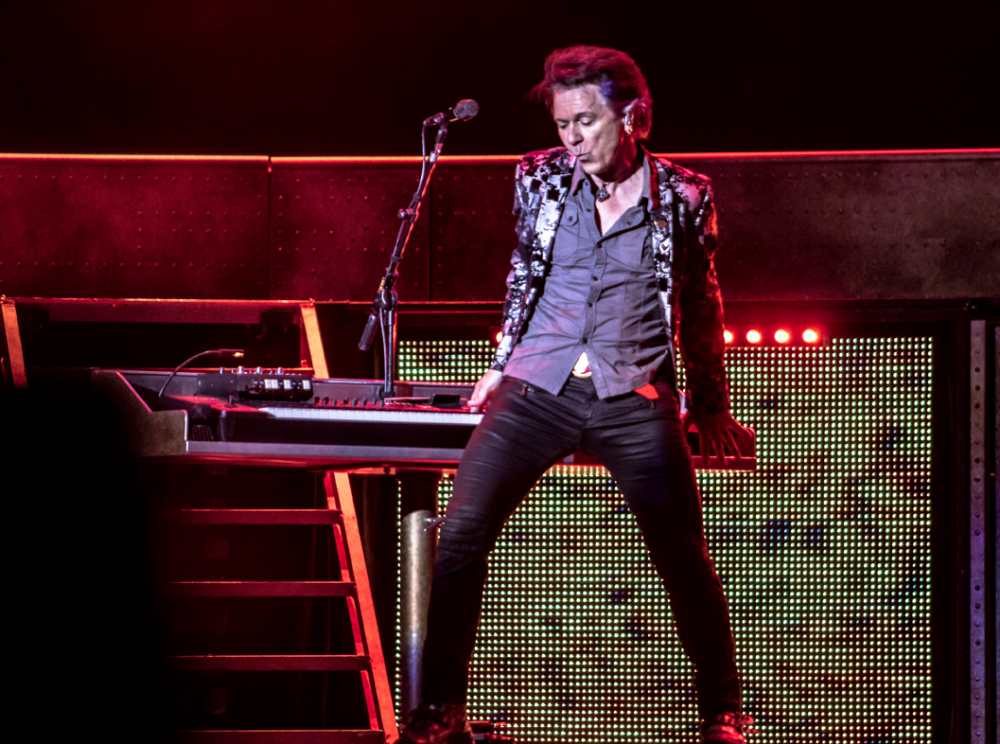 The night progressed very well bringing us through the songs that every Styx concert must contain: "Blue Collar Man," "The Grand Illusion," "Lady" and "Too Much Time on My Hands." JY brought his hard rocking edge to his most popular song, "Miss America," and also a different sound to one of their oldest tracks, "Light Up." Styx Co-founder and original bassist, Chuck Panozzo, has joined on stage as he can, but has been relatively consistent for the past few tours. He came on board for the classics "Foolin' Yourself," "Renegade" and probably the most famous Styx track, "Come Sail Away."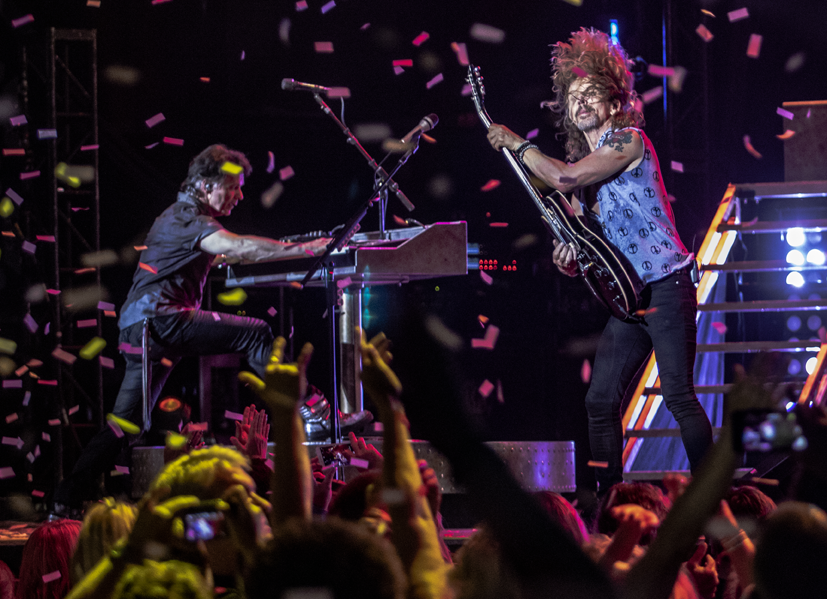 The Styx fanbase had some rather exciting news at the beginning of the tour as they brought in a song that was one of their most famous, yet had never played together on stage, 1983's "Mr. Roboto." That song brings so many memories to many people's minds. There has been a lot said about why that has not been played ever, even with its popularity at the time. People either love or hate it. For those that don't embrace the pop aspect of it what that song did to the band in the past, their new take on it should really open up some minds to appreciate it. It's much harder, edgier and guitar driven than the studio version.
As the show came to a close, it became ever more apparent that Styx have an important place in rock history and one that continues to grow with every show and every new fan. The show proved they still have a lot to give.