by Daniel Levy
Amidst many uncertainties, cancellations after cancellations, live shows are looking to be back on track. The Polish progressive rock band Riverside played to a packed audience at The Gramercy Theatre on April 27th – that was the first concert I attended in almost 30 months.
After being away from live music for this long, I couldn't be more excited to see Riverside touring in celebration of their 20th anniversary. They used this tour to build an extremely balanced setlist representative of their entire catalogue. Focused on longer tracks, the song selection took the audience on a journey through the band's history and their evolution.
Their frontman and bass player, Mariusz Duda, was in top form and didn't miss a beat the whole night. He has an amazing presence on stage and brings a sense of confidence to the band's performance. In fact, the whole band was impeccable. Drummer Piotr Kozieradzki was incredibly precise and powerful; guitarist Maciej Meller was soulful and brought to life the classic Riverside guitar tone. Their keyboard player Michal Lapaj constantly stole the show with his enthusiasm, he was definitely having a lot of fun. Sound engineering was on point, as were the lights, which assisted in making the show even more dynamic.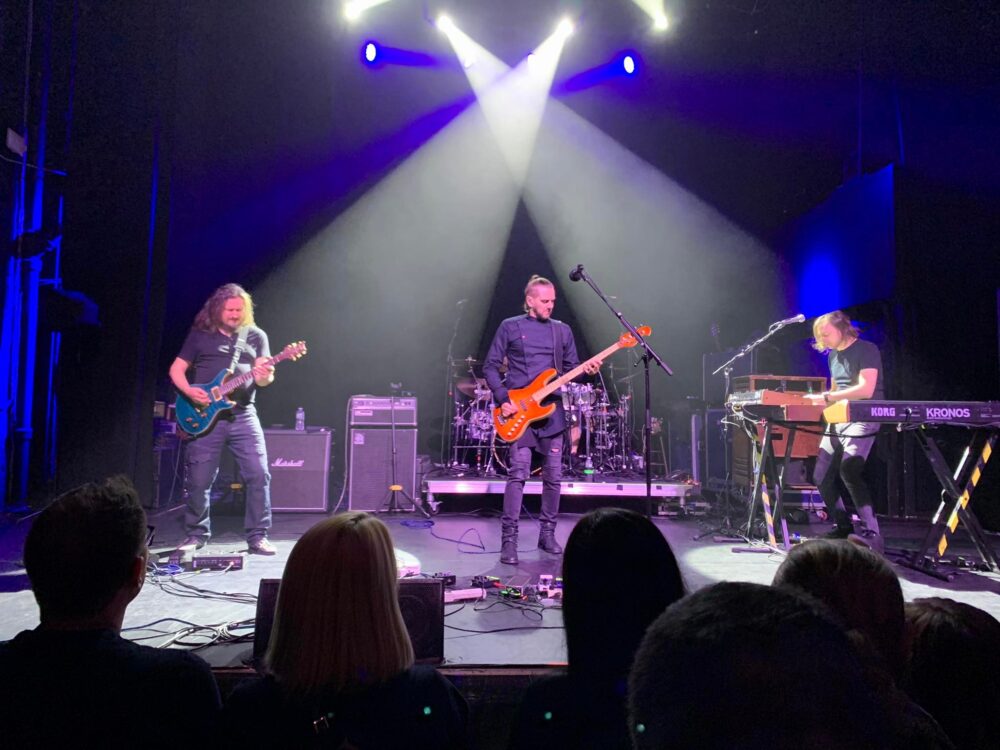 To highlight a couple of standout songs performed – their newest song, "Story of my Dream," worked extremely well live and had a good chunk of the audience singing along. As was the case for the fan-favorites "Escalator Shrine" (extended version featuring a super cool jam section in the middle including a passage from Deep Purple's "Black Night") and "Second Life Syndrome", which brought a lot of participation from fans and their 'oohs'. A lot of sentimental moments were there as well, including a tribute their late guitar player Piotr Grudziński in the form of the song "Time Travellers". Evergreen tracks like "Egoist Hedonist" made a big impression with audience as well.
Even though Riverside is on the tail-end of their North American tour, I couldn't recommend this show enough if you got a chance to watch it. If you missed it, do not worry – Mariusz announced they're recording their 8th studio album as soon as they get back home and are planning to tour America again early next year.
I left the show totally overwhelmed (in the best sense of the word) – sharing the moment with such a great band and fellow prog fans was something I dearly missed. It's a great time for prog music right now – make sure to support the artists if they play anywhere near you.
Thanks to Riverside and their crew for a 10/10 show last night!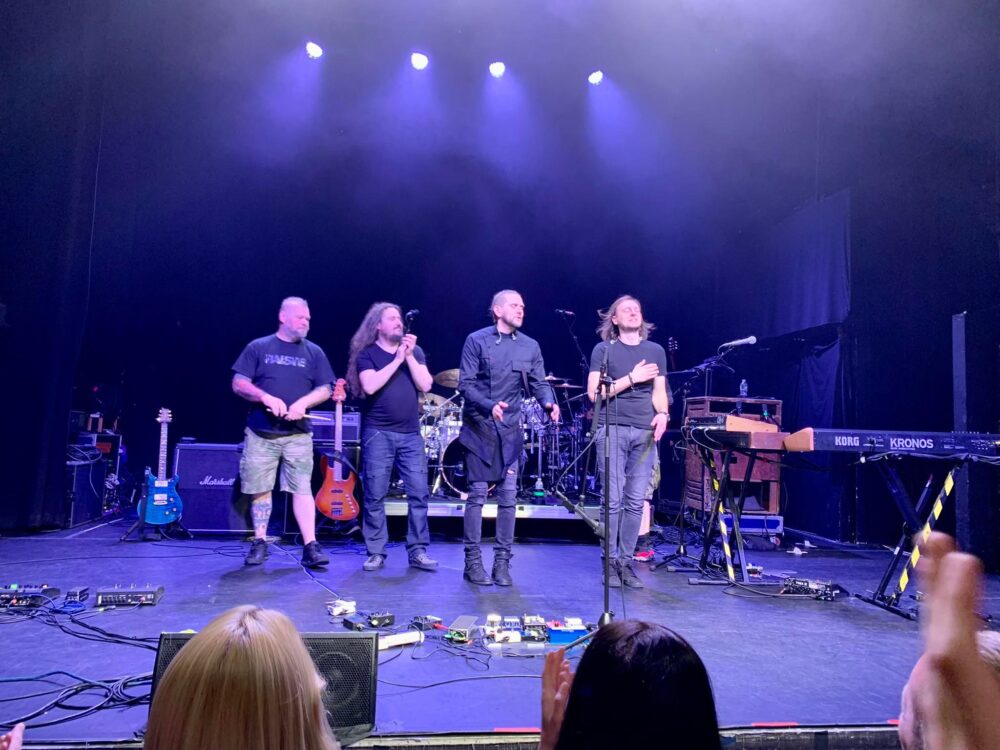 May 2-7 Port Canaveral, FL – Cruise to the Edge
https://cruisetotheedge.com
RIVERSIDE – Latin American Tour 2022
May 8 Mexico City, Mexico – Auditorio Blackberry
May 10 Guadalajara, Mexico – C3
May 13 Santiago, Chile – Teatro Teleton
May 15 São Paulo, Brasil – Carioca Club
Ticket info for all shows can be found here: https://riversideband.pl/en/gigs/