by Daniel Levy
May 10th – New York, NY – Irving Plaza & May 11th – Glenside, PA – Keswick Theatre
Two of the greatest Progressive Metal bands are joining together for a long run across the US & Canada. Symphony X & Haken started their tour in New York City on May 10th – I was able to attend that first show as well as the following night in Glenside, PA.
In NYC, they played at the Irving Plaza – a smaller venue that, although it crammed all band members closer on stage, also gave a more intimate feeling to the show (which was totally packed!). The Keswick Theater on the following night however is a much bigger traditional seated venue. Both nights had something in common, though – amazing sound & lights work, fantastic performances and an extremely happy audience.
Haken had just returned from Cruise to the Edge and started the night with the same set as the one on the boat. Due to the pandemic, the band is just now premiering songs from their 2020 album 'Virus'. Even though they only had an 1-hour set, they managed to have a balanced selection between new material, fan-favorites & a few surprises.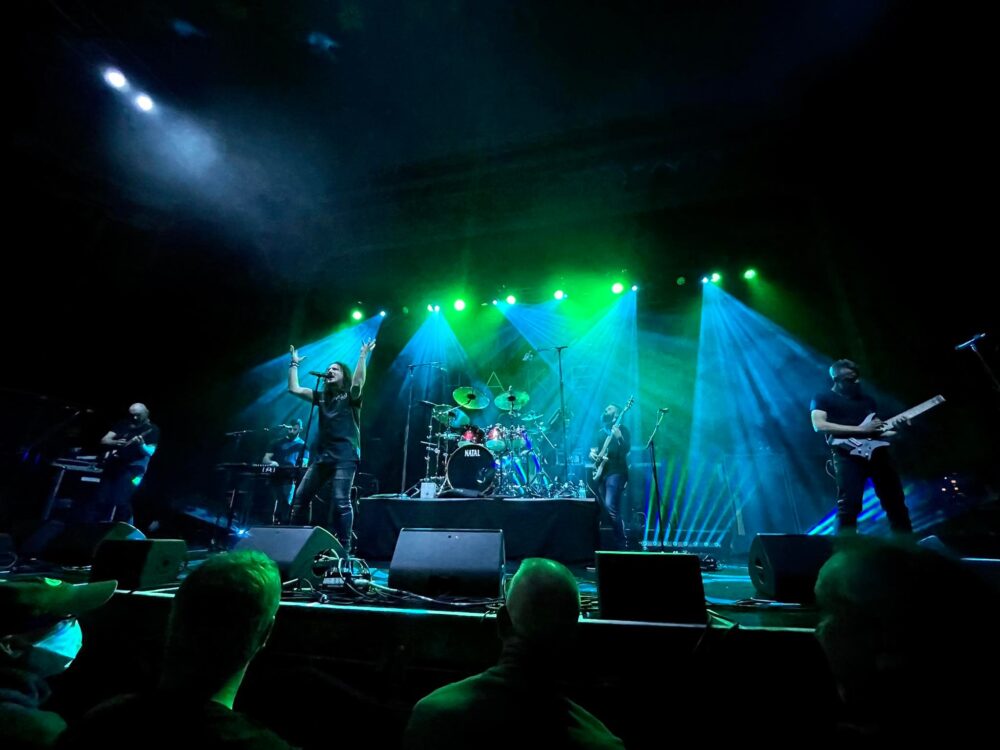 Frontman Ross Jennings commanded the show with an amazing performance of his own. One of my favorite moments of his is the buildup in "1985" – don't want to spoil but they added something really awesome there.
All other members had their moments to shine all throughout the night as well. Haken has some of the most precise musicians in the business. Charlie Griffiths & Rich Henshall are some of the most talented guitar players around in Prog – the same can be said for Conner Green. Keyboardist Pete Jones, who just recently rejoined the band, added his own flair to a couple of tunes and was having a blast while playing.
One of the songs included in the set is their brand new single "Nightingale" showing what they do best in full force. It sounds quirky, then heavy, then calm – so many twists and turns and different time signatures that it's surprising how the track sounds even better live.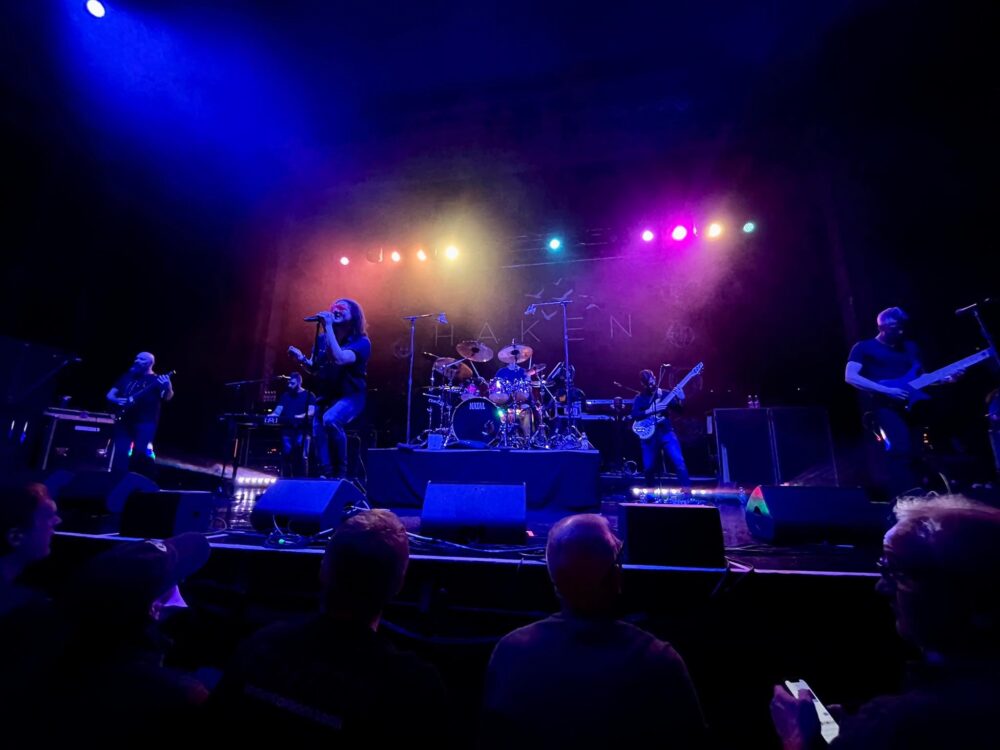 Other highlights included "Nil By Mouth", which had the whole crowd head-banging. I heard a few people say that was their favorite moment of the whole night and not many instrumental songs can do that. Drummer Ray Hearne was impeccable during the whole night but he had a particularly mind-blowing performance here as well as on "Carousel", which was the perfect closer for their show.
Now for Symphony X. There was a lot of expectations for their comeback – both from the fans and the band. After almost 3 years away from the stage, the band is finally promoting their 25th Anniversary tour with these shows.
To celebrate, maestro Michael Romeo arranged a special orchestrated medley with a few of their best moments from 'The Divine Wings of Tragedy', 'V' & 'Underworld' that served as the intro tape. Much like on their previous tour, setlist mostly covered their most recent outputs, mainly 'Underworld' (2015). Considering it's an anniversary tour, some fans were expecting them to revisit more of their older material but they still still included a couple of classics songs.
"Nevermore" is always a powerful opener. The crowd was all in on, singing along to frontman Russell Allen, who was probably the happiest guy in the room to be back on stage, especially on the first night. During "Serpent's Kiss" in NYC, he exclaimed that it was "the best day of his life". He was clearly extremely emotional to be back and had a lot to say about. The audience felt the same and it was amazing to witness.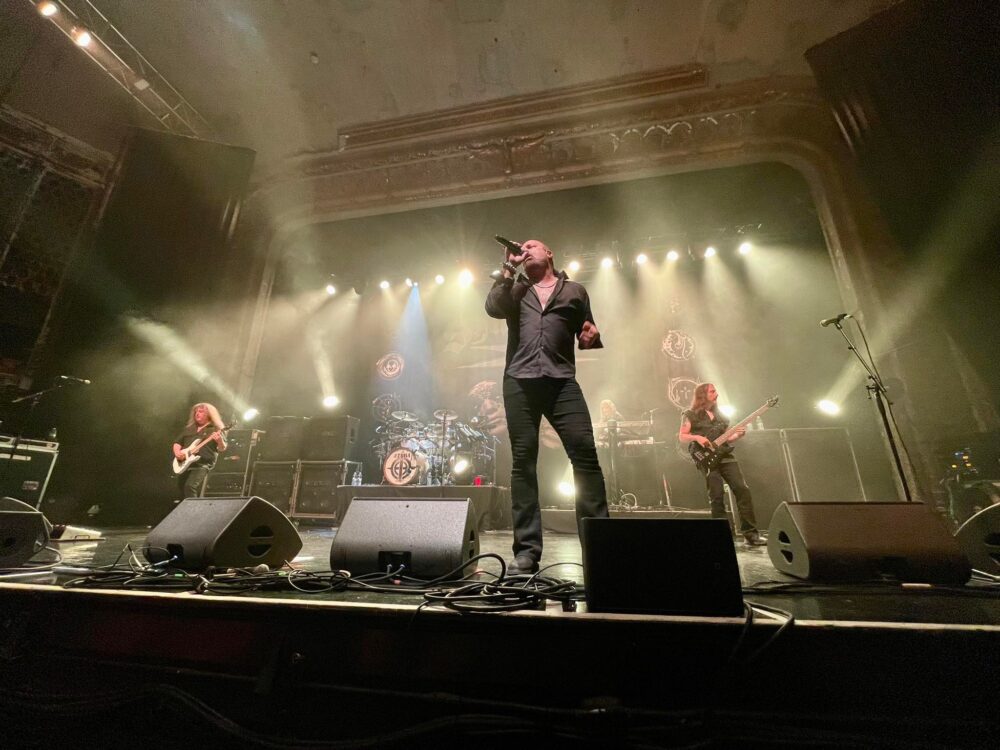 Russell is easily one of the best vocalists out there. His stage presence is beyond words and makes the concert ever more entertaining. Had it been almost any other band, he would have stolen the show, but Symphony X as a whole really knows how to put a show. Michael Romeo, the main man behind the music, unsurprisingly also had an insane performance. He performs some of the most technically challenging guitar solos in the genre while making it look easy.
There were so many great moments to highlight – Jason Rullo's drum solo during "Evolution"; Mike LePond's bass intro for "Sea of Lies", the crowd singing along to the chorus, and the classic guitar-keybord duet in the middle; Michael Pinnella's keyboard solo that introduced the brilliant "When All Is Lost".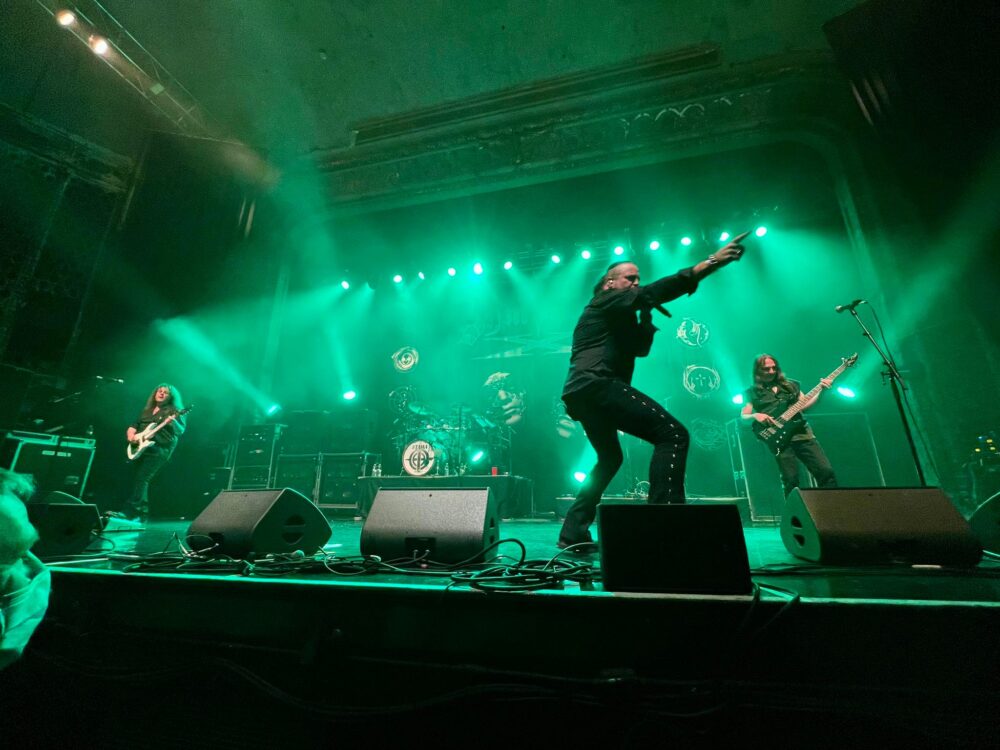 After their set, the room started to repeatedly scream for "The Odyssey" and Symphony X obliged. The 24-minute epic served as their encore and took the audience  on a journey. With all the orchestral passages, this style of musical storytelling gets thoroughly enhanced by a live performance. The fan-favorite tune had everyone standing, jumping and singing along, closing a flawless night of amazing music.
It's safe to say that I loved everything about Haken & Symphony X live. It was an amazing privilege to FINALLY see these two giants of prog metal live again. They just started the tour and there are still many cities left to play. If you're looking to support progressive metal while also experiencing some of the most entertaining, stunning and emotional moments in live music, do not miss out on this one, folks!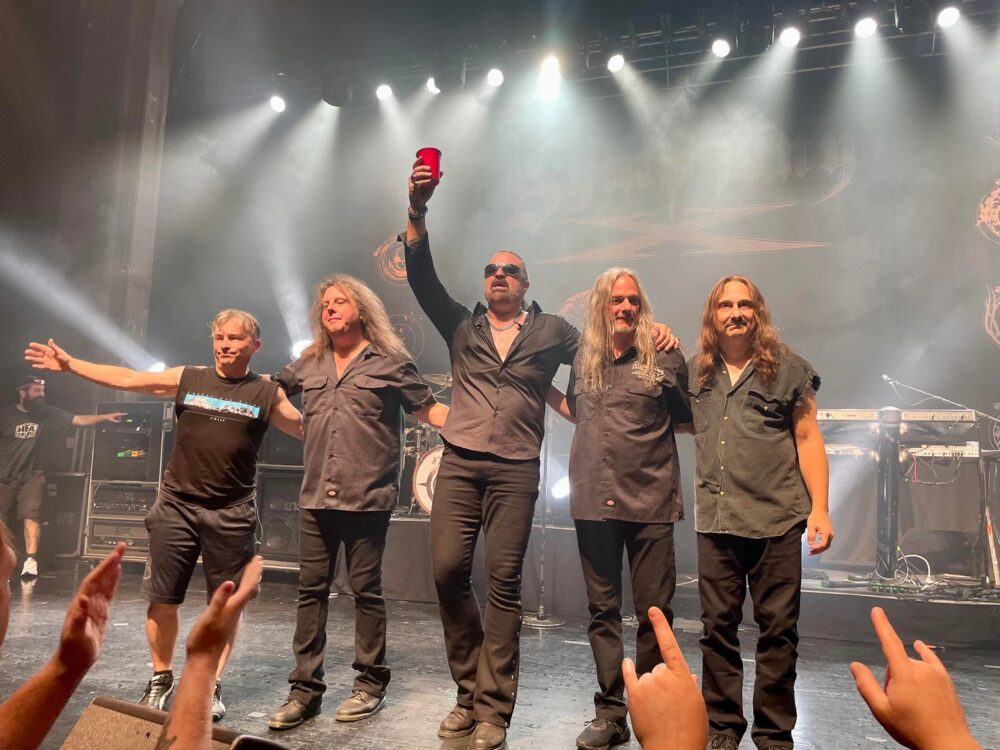 Haken w/Symphony X
10th May – New York, NY – Irving Plaza
11th May – Glenside, PA – Keswick Theatre
12th May – Worcester, MA – The Palladium
13th May – Quebec City, QC – Imperial Bell
14th May – Montreal, QC – Corona Theatre
15th May – Toronto, ON – The Danforth Music Hall
17th May – Cleveland, OH – Agora Theatre
18th May – Detroit, MI – Majestic Theatre
19th May – Chicago, IL – Park West
20th May – St Louis, MO – Red Flag
21st May – Minneapolis, MN – Varsity Theater
23rd May – Denver, CO – The Oriental Theater
24th May – Salt Lake City, UT – The Complex
26th May – Seattle, WA – The Showbox
27th May – Vancouver, BC – The Rickshaw Theatre
28th May – Portland, OR – Hawthorne Theatre
29th May – San Francisco, CA – The Regency Ballroom
31st May – Santa Ana, CA – The Observatory
1st June – Los Angeles, CA – The Belasco Theater
2nd June – Mesa, AZ – Nile Theater
4th June – Austin, TX – Empire Garage
5th June – Dallas, TX – Amplified Live
7th June – Atlanta, GA – Heaven at the Masquerade
8th June – Orlando, FL – The Plaza Live
10th June – Carrboro, NC – Cat's Cradle
11th June – Baltimore, MD – Baltimore Soundstage
12th June – Montclair, NJ – The Wellmont Theater