The New Release Spotlight is a roundup of new and recently released albums.
---
Animals as Leaders – Parrhesia (Mar. 25th, 2022)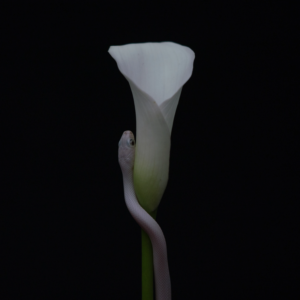 5 years since their last outing The Madness of Many, the trio of Tosin Abasi, Javier Reyes, and Matt Garstka return with another collection of rhythmic guitar insanity. Not much has changed here stylistically from their previous efforts, but the masterful guitar work and technical drumming is once again at an unmatched level. Opening track "Conflict Cartography" is a relentless barrage of notes and drumbeats, yet with a hook snuck in there just enough to be memorable. There isn't much to say when listening to a tracks like "Monomyth" or "Micro-Agressions" other than 'How did they do that?!' If you like what these guys do, you will no doubt like this, as they seem to have taken things up a notch. And if you've never heard them before, well, sit down and hold on tight.
Order here: http://sumerianrecs.com/parrhesia
Tracklisting:
1. Conflict Cartography (5:02)
2. Monomyth (3:26)
3. Red Miso (4:31)
4. Gestaltzerfall (4:46)
5. Asahi (1:51)
6. The Problem of Other Minds (2:32)
7. Thoughts and Prayers (5:48)
8. Micro-Aggressions (4:10)
9. Gordian Naught (4:48)
Musicians
Tosin Abasi / guitars
Javier Reyes / guitars
Matthew Garstka / drums
---
Rod Rodrigues – Tales Of A Changing Life, Part.1 (May 20th, 2022)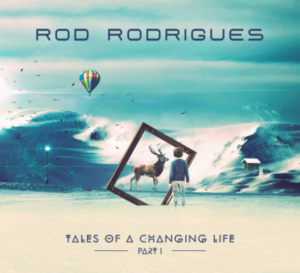 Guitar virtuoso Rod Rodrigues latest release 'Tales of a Changing Life is a conceptual record celebrating the changes in Rod's life that have taken place over recent years. Straight from the Satriani-Vai-Johnson line of melodic guitar shredders, Rodrigues infuses his guitar playing style with prog, metal, fusion and jazz. While only a 5 song EP, there is a lot of great guitar work in this collection with an abundance of melodies. Perhaps not as much of a household name, Rodrigues is definitely worth getting to know.
Order here: https://www.rodrodrigues.net/shop/
Tracklisting:
1 – D257 5:59
2 – Woodbine Sunset 5:49
3 – La Premiere Experience. 6:10
4 – Changing Plans 4:35
5 – Physical Distancing 7:43
Line-up:
Rod Rodrigues – Guitar ( Toronto)
Heitor Tenorio – Bass ( Lisbon – Portugal)
Bruno Ladislau – Bass ( Sao Paulo – Brazil)
Ricardo Parronchi – Bass (Sao Paulo – Brazil)
Milo Andreo – Piano and Keyboards (Sao Paulo – Brazil)
Orlan Charles – Piano and Keyboards ( Sao Paulo – Brazil)
Rodrigo Abelha – Drums ( Sao Paulo – Brazil)
Mike Mclaren – Drums (Burlington – Canada)
---
Lobate Scarp – You Have It All (May 6th, 2022)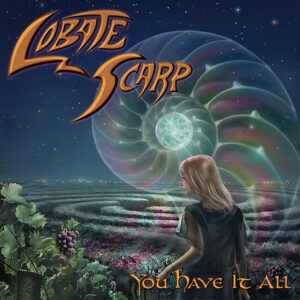 Lobate Scarp present their 2nd full length album and 3rd release overall, You Have It All. Mixed by Rich Mouser and littered with guests like Billy Sherwood, Jon Davison, Ryo Okuotomo and Jimmy Keegan, leader Adam Sears and the band pull out all of the stops. From the opening instrumental "Conduit" the band kick things off in a bombastic way, while "Life-Line" sounds like it could be straight from the Spock's Beard songbook. There are also 2 lengthy epics to keep the prog faithful happy including the 17 minute closer "Flowing Through the Change".
Order here: https://lobatescarp.bandcamp.com/album/you-have-it-all
Tracklisting:
1.Conduit 07:02
2.Nothing Wrong 06:15
3.In the Night I 00:54
4.Life-Line 05:53
5.You Have it All 14:31
6.In the Night II 01:13
7.Beautiful Light 05:46
8.Our Test Tube Universe 07:36
9.Flowing Through the Change 17:26
Adam Sears – lead vocals, synths, piano, organs
Andy Catt – bass, vocals
Peter Matuchniak- guitar
Hoyt Binder – guitar (Track 2)
Nate Olmos – guitar (Track 7)
Eric Moore – drums (Tracks 1, 5, 9)
 Jimmy Keegan- drums (Tracks 4, 8)
Mike Gerbrandt – drums (Tracks 2, 7)
Billy Sherwood – vocals (Track 5)
Jon Davison – vocals (Track 5)
Ryo Okumoto – B3 organs, synths, and jazz piano (Tracks 1, 8)