Concert: Dennis DeYoung
Venue: River City Casino, St. Louis, MO – Feb 16th, 2018
Words and Pics by: Jon Fiala
Dennis DeYoung, formerly of the power group Styx, brought his 40th Anniversary of the Grand Illusion to the River City Casino in St Louis Friday, February 16 to a sold out crowd of music lovers whose average age was easily in the 50s.
The setlist was perfect for those wanting to hear classic 70s and 80s Styx as Dennis and his outstanding band played only that, and nothing from any solo albums. St Louis holds a soft spot for Dennis as radio station KSHE, the longest continuous running (50+ years) radio with a rock format was promoting Styx from the very beginning.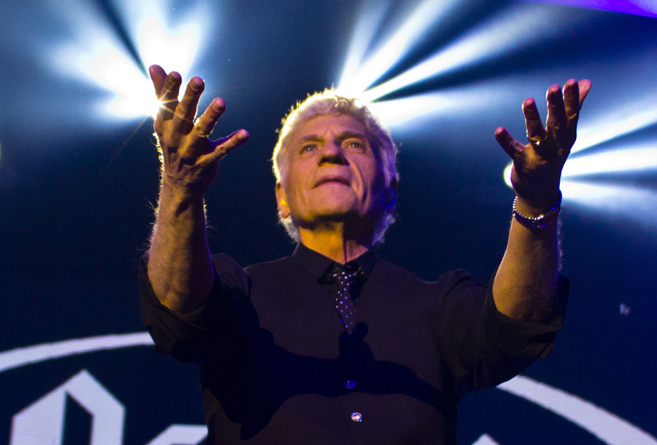 Styx' seventh album, The Grand Illusion, was released on 7/7/77 and is arguably the band's best album. Growing up in the 70s, that album was a mainstay at parties, and still has its share of plays on classic rock radio.
The first set was the Grand Illusion played in its entirety with no talking spots in between, just as if you'd play it from your CD. Hearing Dennis' voice on The Grand Illusion, Come Sail Away, Castle Walls, and the Grand Finale was simply outstanding. Unlike many other vocalists from the 1970s, Dennis can still hit everything that he did back on those classic albums.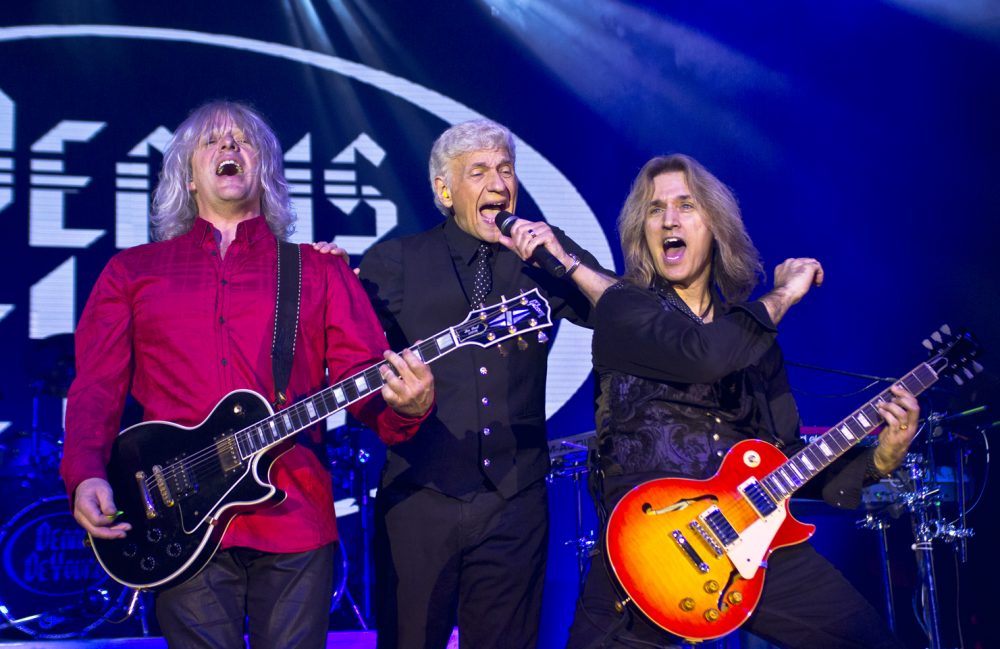 Dennis' band can easily hold tight with the classic Styx lineup as they brought to life the familiar Styx sound. Guitarist/vocalist August Zadra did a fantastic job on the Tommy Shaw songs Foolin' Yourself, Superstars, and Man in the Wilderness while his cohort, Jimmy Leahey did JY's Miss America some justice.
The rest of Dennis' band was equally spectacular with Craig Carter on 5-string bass (hitting that low string occasionally brought new life to those songs), John Blasucci took on a lot of the keyboard role that Dennis had played for many years, freeing Dennis up to be center stage. Michael Morales brought his impressive drumming resume to join up with Dennis a couple of years ago. Dennis' wife of 48 years, Suzanne, was right behind Dennis as a backup singer.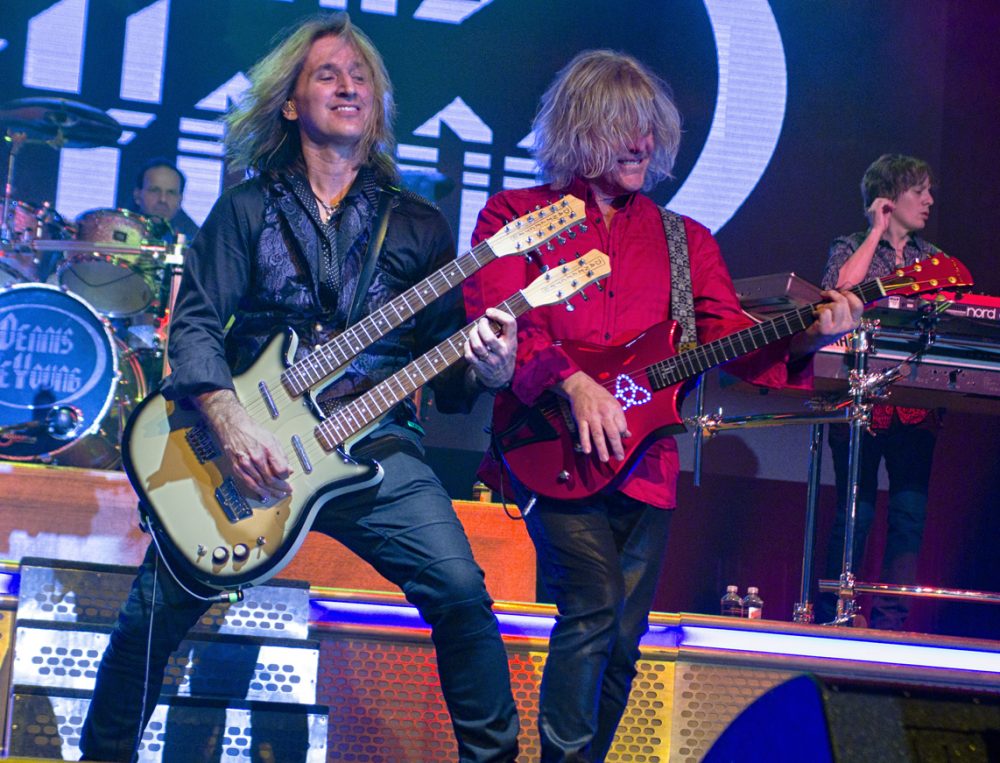 It was an odd feeling that Come Sail Away was only the fourth song of the evening, which most people know is generally Dennis' closer. However, the first set was simply tremendous. It was very enjoyable to hear my childhood come to life in front of my eyes.
After a 20 minute intermission, Dennis brought even more classic Styx songs out and the crowd got to again to relive songs from the 70s and early 80s. The song that started Styx on their rise, Lady, began the second set, followed by 1975's Lorelei. A tasty organ solo led into Blue Collar Man. The last album by the classic Styx lineup, 1983's Kilroy Was Here, had everyone enjoying the whimsical Mr. Roboto as everyone sang along to that very familiar Dennis song. Dennis reminisced writing the #1 hit Babe as being a simple birthday present for his wife, but was thankfully talked into adding to 1979s Cornerstone album. Probably the highlight of the evening was Dennis' ode to America with Suite Madame Blue, complete with the short instrumental intro Prelude 12. They definitely can rock with the best of them. The evening closed with 1978's Renegade and finally brought to a close with 1981's The Best of Times, before reprising the final portion of Come Sail Away again.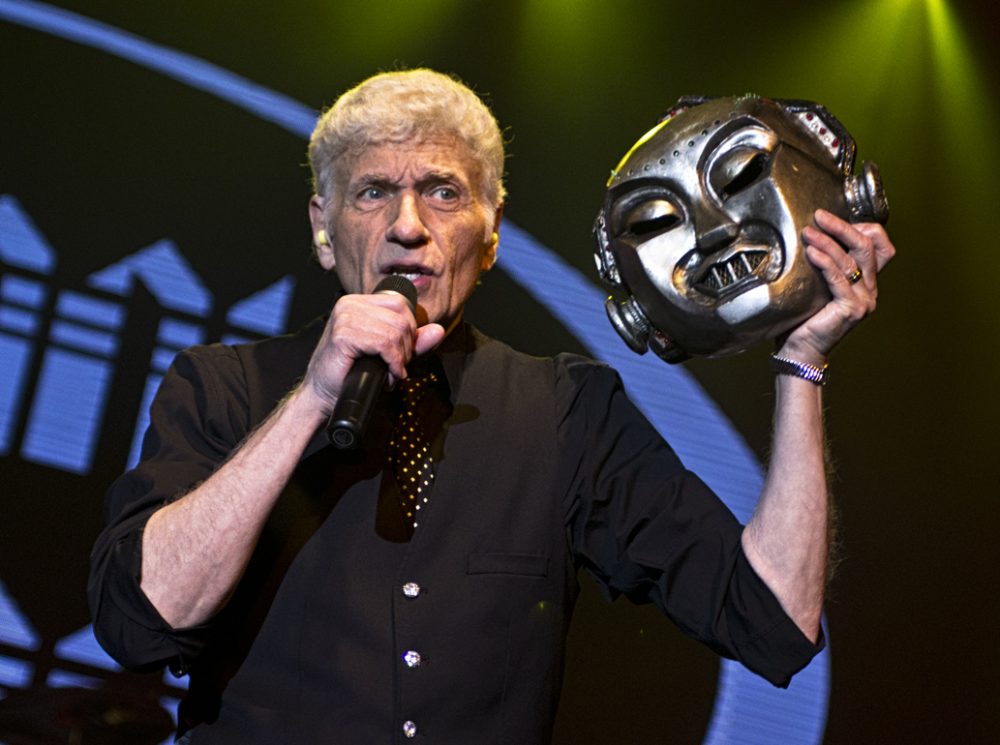 Sure, a band could play their most recent album, but with the repertoire that Dennis has in his back pocket, combined with the musicianship of the band that he has put together, it was a great night of just hearing some vintage music by one of the greatest voices in rock and roll. For a simple guy from Chicago, celebrating his 71st birthday this month, Feb 18th, he's done very well.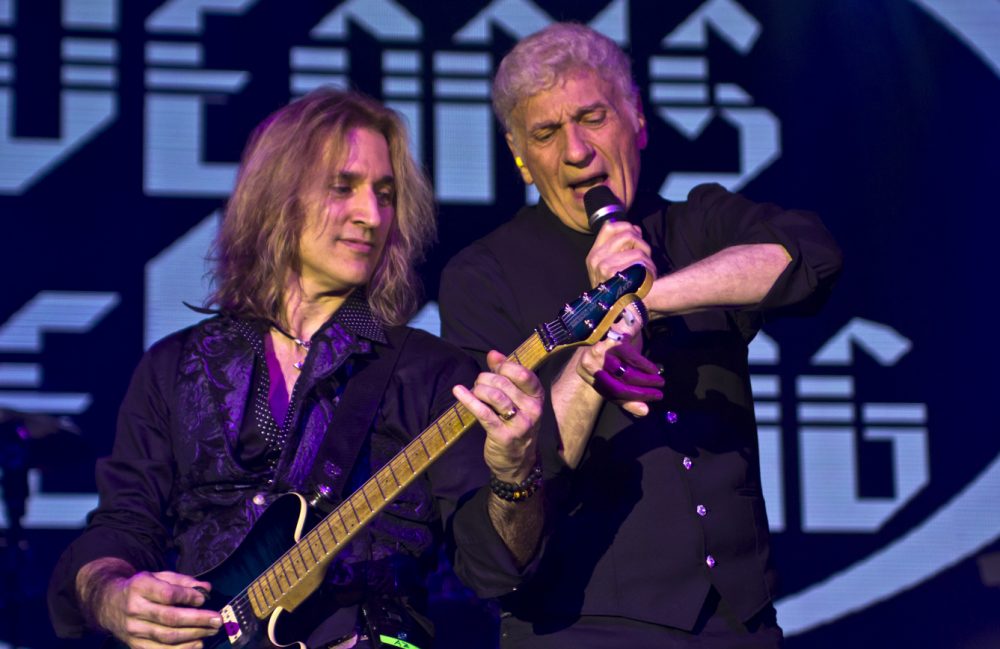 https://www.setlist.fm/setlist/dennis-deyoung/2018/river-city-casino-st-louis-mo-23ee10ef.html